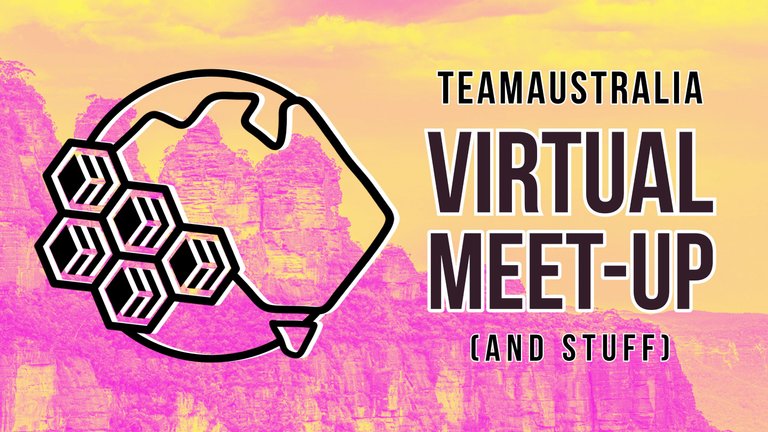 Hey Team!
I'm organising a little virtual meet up since it's been a hell of a long time since we all got together ~ unless you're from South Australia that is, in which case last Thursday of the month at The Jade is still on.
From SA and don't know what I'm on about? Contact @mattclarke, he's the man.
Where, When..
We will be using the Centerlink discord server for the meet up which will be on next Saturday, June 26 at 8pm Sydney time.
It'd be great to see who's still around and perhaps meet new peeps.
If you are new on Hive, from Australia, located at, expat, adopted by, or whatever ~ and you're not getting centerlink "payments", you need to hunt down @choogirl and she will hook you up.
Weigh in!
There will be a few things up for discussion/voting.
What we're going to do with the AUS/NZ server which would basically dead if ANZUB wasn't there giving upvotes. Spoiler, I'd like to repurpose the Centerlink server and make that the new team crib.

The new team logo. With the hive logo, without the hive logo, can we even incorporate the Hive logo? Colours?

Physical meet-ups or schedule in a monthly virtual one?

How to increase engagement and bring back TA 2017 vibe. Those who remember TA vintage 2017 those were hella good times. Those who don't, you missed out.
Aside from all that it should just be a chill night 😁 Hope to see you guys there!
❤🐨