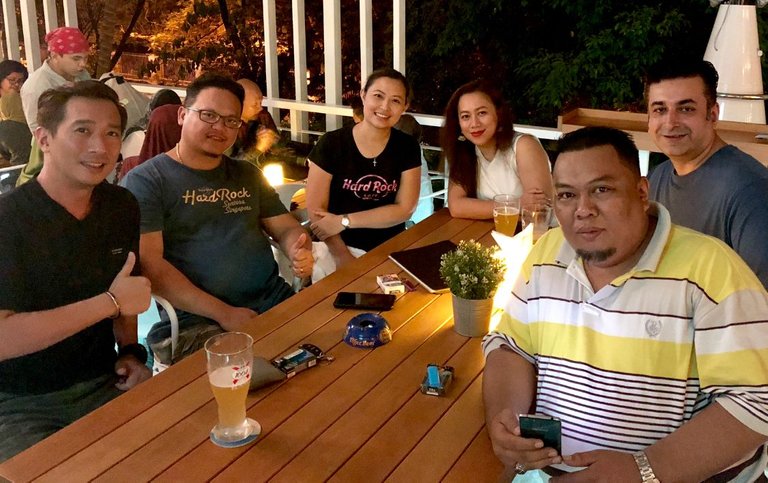 (from left to right) me @nickychu, @wilsonkoh, @cathmot, @connie1018, @dilresh and @kuyagambit
Small meetup gathering with @wilsonkoh and his wife, @cathmot at our usual hangout place, Grand Dorsett Hotel Living Room Labuan.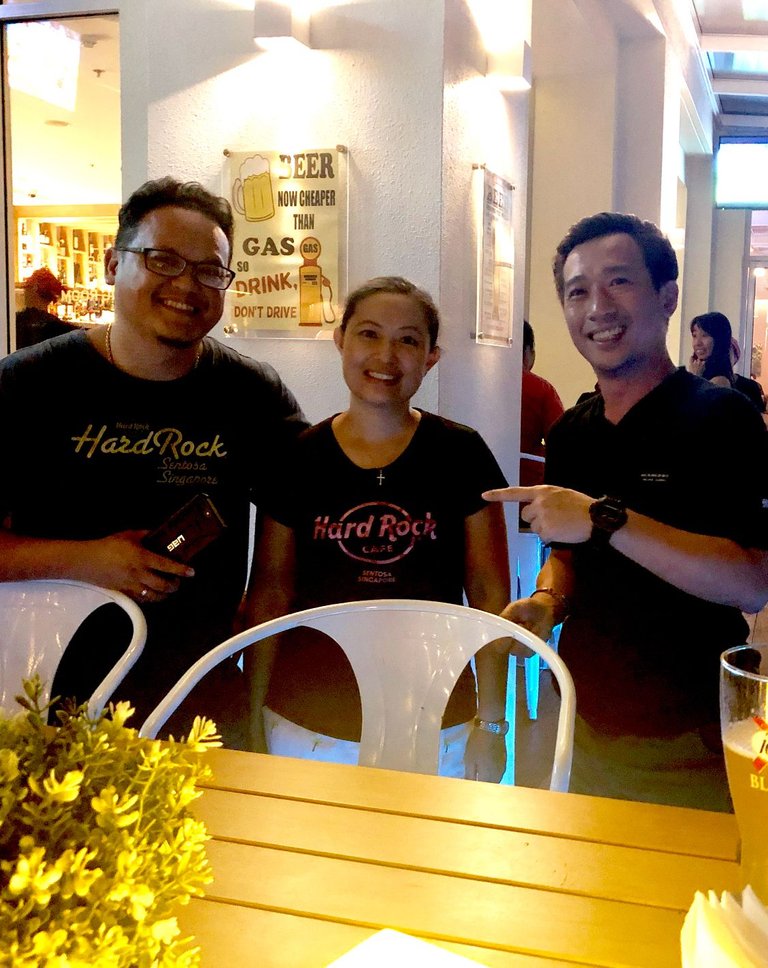 @wilsonkoh, his wife @cathmot and me @nickychu
They came over with their kids for celebrating the last day of Chinese New Year last 2 days. Before they leave here, the small island of Labuan, we take the opportunity to hang out together and share about #steemit. Thanks for the meet up arrangement that made by one of our steemit member @dilresh.
Tonight @wilson is sharing about his wild idea "SmallLittleCircle" that he, @papanog and @davidngtv discussed during the past few days on how they can power up and encourage our new steemians by polling their SBDs collected after each meetup/event. For example, every event (meetup/boot camp), for those who attended and earn from posting will be divided equally. Will this encourage the newbies? This will a big question mark to everyone. Of course this will come in a certain conditions.
I understand the reason for doing this is to make our community stronger. I will try my best to support whichever good for everyone.
In order to be part of this SLC please refer to links below:
https://steemit.com/meetup/@wilsonkoh/steemians-meet-up-on-how-to-grow-teammalaysia-community
https://steemit.com/meetup/@papanog/smalllittlecircle-steemians-meetup
https://steemit.com/meetup/@davidngtv/trying-out-a-wild-idea-smalllittlecircle
Here we are, going to make this happen tonight!!
P/S: For the newbies, please keep in mind. We are trying each and every way to encourage each and everyone of you. I'm not an expertise. I'm still a learner but I'm trying to share everything I know.