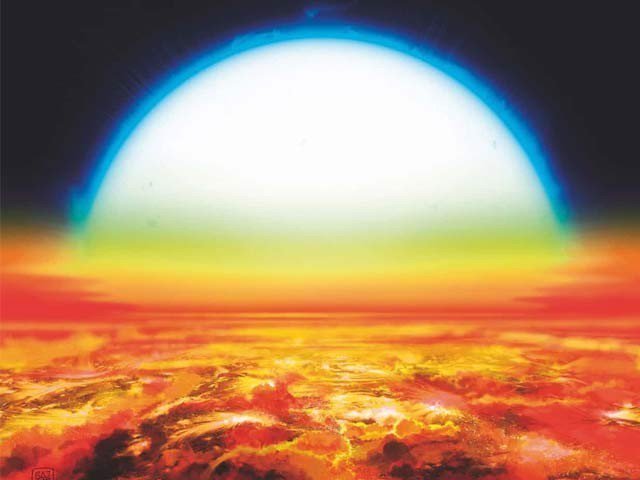 Washington:
Astronomical Experts discover hottest planet of the world , which is 650-year-old from the ground.
Details of the Universe's hottest planet have been published in International Science, 'Nature', Experts have named it as a star and planet's middle item and it is named 'ELN 9 B'. Its average temperature is up to 3,770 degree centigrams, due to severe heat, this planet has changed its color and its atom is scattered atoms of heavy metals.
Experts say that 'ELT 9B' was discovered at the end of 2016 and it was under investigation, there are heavy metals such as Feldad and Titanium, but in such heat, they have turned into the fever in fever because So, at high temperatures, the metals have become melting and their atoms are rotating in a free state.
According to experts, this planet itself is hot than many stars. The presence of its temperature and heavy metals has been detected in the latest ways. With research on this planet we will also find out which planets begin to become a Gazi wall and they do not become a star, apart from this, some planets take concrete shape like our land.