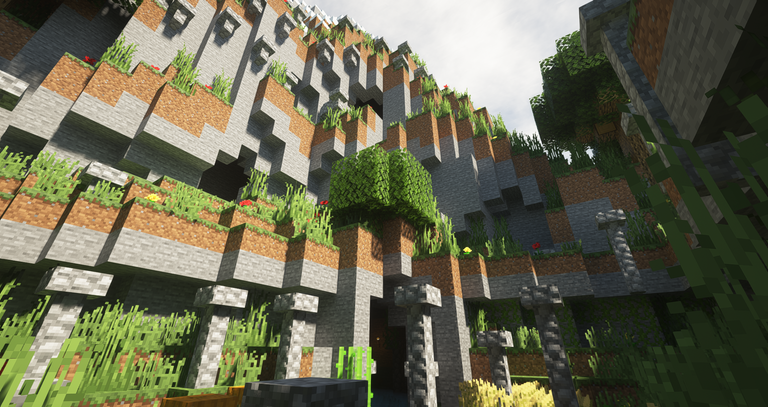 Welcome to the build contest results of the Minecraft server @skyroad (join.skyroad.me).
Herzlich Willkommen auf einem Bauevent Ergebnis Beitrag des Minecraft Servers @skyroad (join.skyroad.me). 
---
If you want, you can join the next build contest, join us every sunday at 18:00 o'clock in the timezone UTC+2. Topic voting starts 15 minutes before. After start, everyone can build up to 3 hours until 21:00 o'clock. Usually, the contest starts soon after this post has been published.
Wenn du möchtest, kannst du bei dem nächsten Bauevent mitmachen, jeden Sonntag um 18:00 Uhr geht es bei uns los. Die Themenabstimmung findet 15 Minuten vor dem Bauevent statt. Jeder kann nach dem Start des Bauevents 3 Stunden, bis um 21:00 Uhr, bauen. In der Regel startet der Wettbewerb kurz nachdem dieser Beitrag veröffentlicht wurde.
---
The rewards that are available can be viewed
here
.
Die Belohnungen (Preise) für diesen Wettbewerb stehen
hier
.
---
Here are the results of the last build contest with the topic "Jump and Run" from Sunday, 3rd November, 2019.
Hier sind die Bauevent Ergebnisse des letzten Bauevents zum Thema "Jump and Run" vom Sonntag dem 3. November, 2019.
---
This event has been rated by
@flyerchen
, the videos were made by me.
Dieses Event wurde von
@flyerchen
bewertet, die Videos wurden von mir gemacht.

join.skyroad.me




I hope you enjoyed this post. Also if you like to write a comment, I read everything for sure. 👍
Until the next build contest and keep it up! =)
@immanuel94
Ich hoffe, dass euch dieser Beitrag gefallen hat. Schreibt auch gerne einen Kommentar, ich werde alle Beiträge lesen. 👍
Bis zum nächsten Bauevent und macht weiter so! =)
@immanuel94
---
The buildings that are shown here can be loaded using STEEM.CRAFT.
Die Gebäude, die hier gezeigt wurden können mit STEEM.CRAFT geladen werden.
/steemplay play immanuel94 be-jumpandrun