Am I just incompetent (granted, quite likely), or is steem-engine.com incompatible with iOS mobile devices? I use an iPhone and an iPad, had no luck doing anything more than logging in using either Safari or Chrome. My wallet looks like this: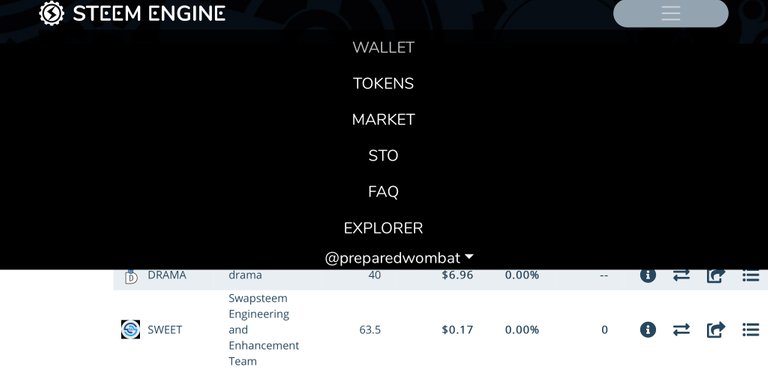 If I hold my finger down by SWEET and DRAMA and pull down, I can see the MY TOKEN WALLET area, but as soon as I let go it rolls back up. Anyone else having this problem?
Edited to add: Duh, I figured it out. Clicking that grey box with the horizontal lines minimizes the black area.