Sensor Filled Punch Bags: A New Era of Boxing and MMA Training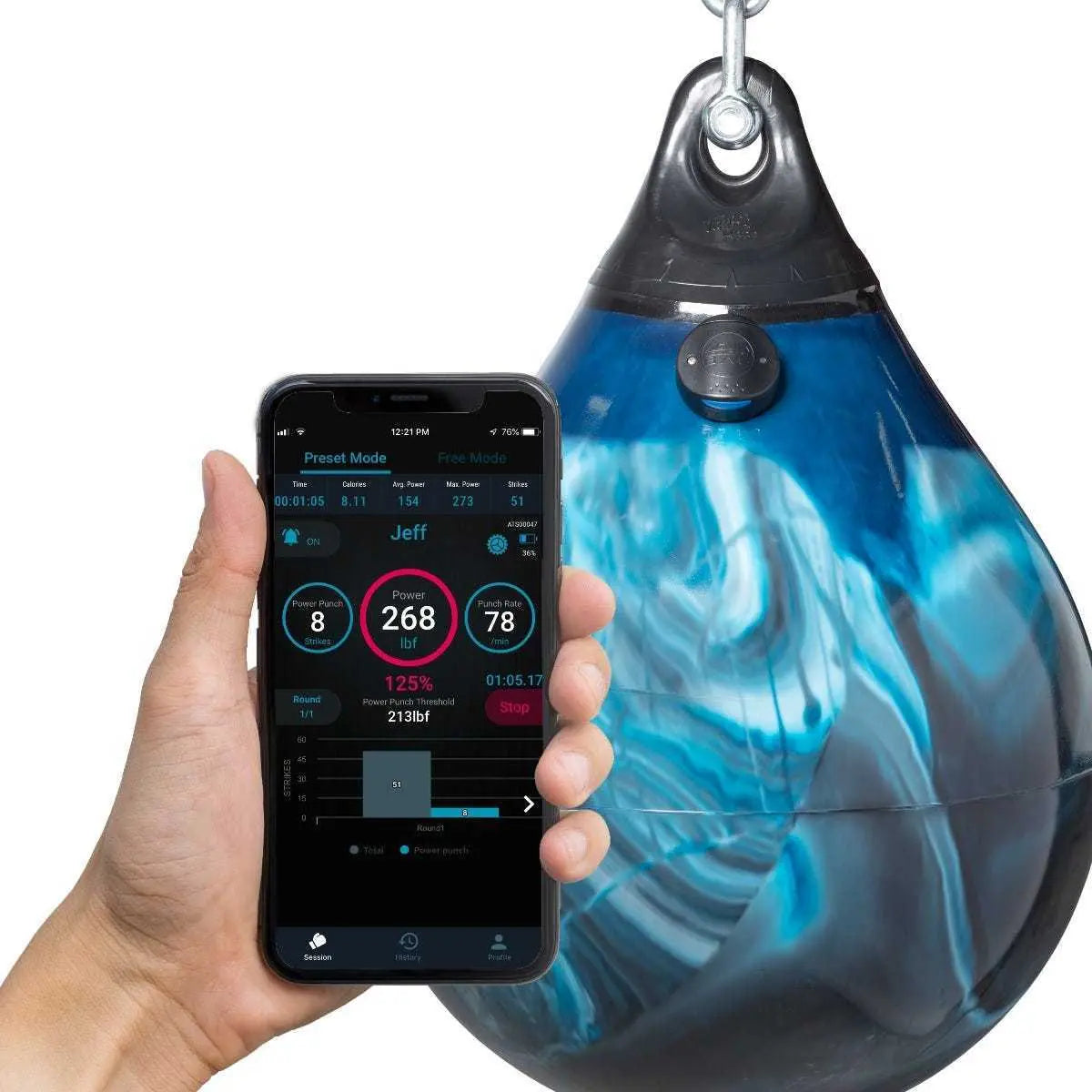 Boxing and mixed martial arts (MMA) have been popular sports for centuries. Training for these sports requires discipline, dedication, and proper technique. In recent years, technology has found its way into the boxing ring and MMA octagon, bringing a new level of precision and data analysis to training sessions. One of the latest innovations in this field are sensor-filled punch bags.
A sensor-filled punch bag is a regular punch bag that has been filled with sensors and a computer system. The sensors can track and measure various aspects of a punch, such as speed, power, and impact force. The data is then transmitted to a computer or smartphone app, where the fighter or coach can see the results in real-time.
One of the biggest advantages of sensor-filled punch bags is that they allow fighters and coaches to track and analyze their performance. This information can help fighters identify areas for improvement and make adjustments to their technique. The data can also help coaches design more effective training programs that target specific areas of weakness.
Another advantage of sensor
-filled punch bags is that they provide instant feedback. Fighters no longer have to wait until the end of a training session or rely on subjective observations from their coach. Instead, they can see exactly how they are performing and make adjustments on the spot. This can result in faster progress and improved results.
In addition to providing data on individual punches, sensor-filled punch bags can also track a fighter's overall performance over time. This can help coaches and fighters see patterns and identify trends in their training. This information can be useful for tracking progress, setting goals, and making informed decisions about future training.
Sensor-filled punch bags also provide a fun and interactive way for fighters to train. The technology allows for various games and challenges, making training sessions more enjoyable and engaging. This can help keep fighters motivated and engaged, leading to improved results.
In conclusion, sensor-filled punch bags are a game-changing innovation in the world of boxing and MMA training. They provide instant feedback, track performance over time, and add an element of fun to training sessions. Whether you are a professional fighter or a beginner, these bags are a great tool for improving technique and performance.