I got this kit in Shenzhen, China, there is a whole series of these die-cut 2-dimensional metal models. You've probably seen one in some gift shop. Like my silent farts in public, they're not that uncommon.
The company that makes them is called Piececool, you can order them on Amazon apparently. You need model tweezers to bend the connecting tabs, and you need to be careful about which way to bend them. You also need a couple pens or rods of different diameters to add curves to the pieces that... need curves. It's pretty easy but takes some patience.
I'd guess if you worked straight through it might only be 5 hours of work. I spread it out over a long time though so I can't be sure.
Here are some pictures; I'll include the directions and a catalog shot of the other designs you can buy.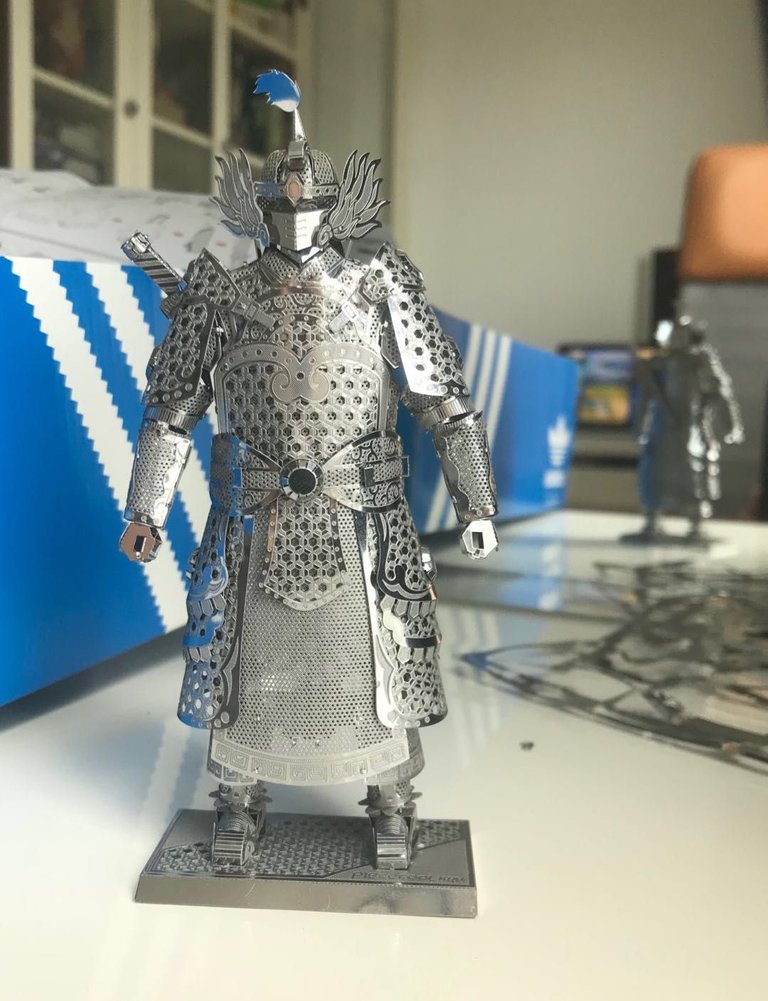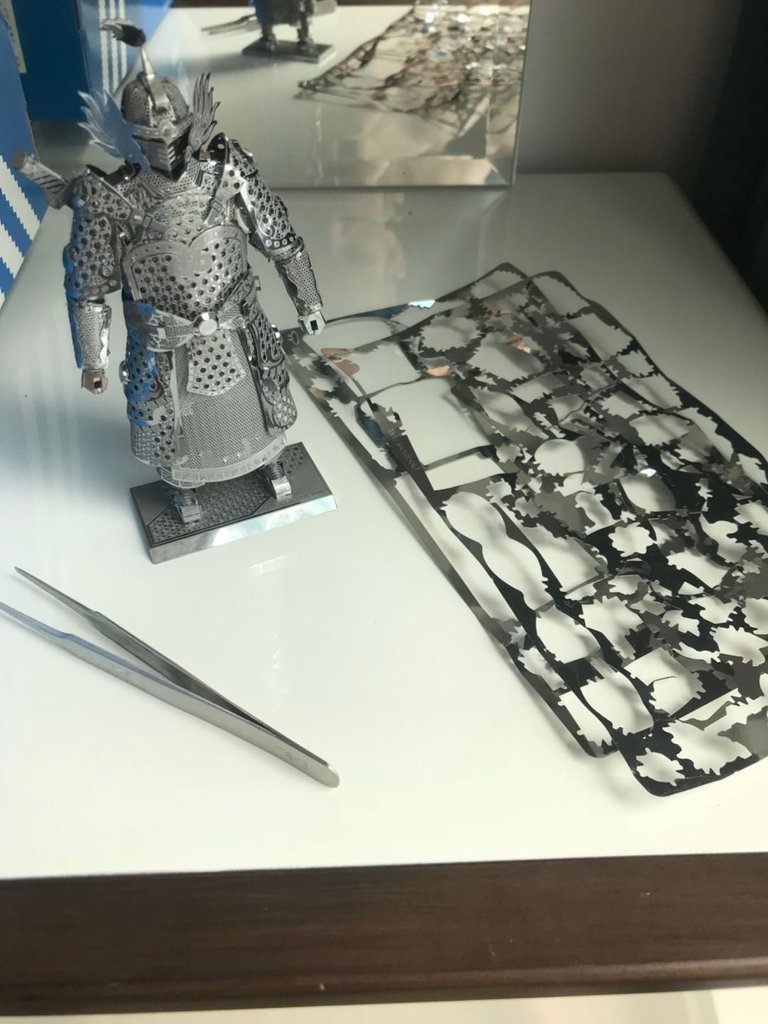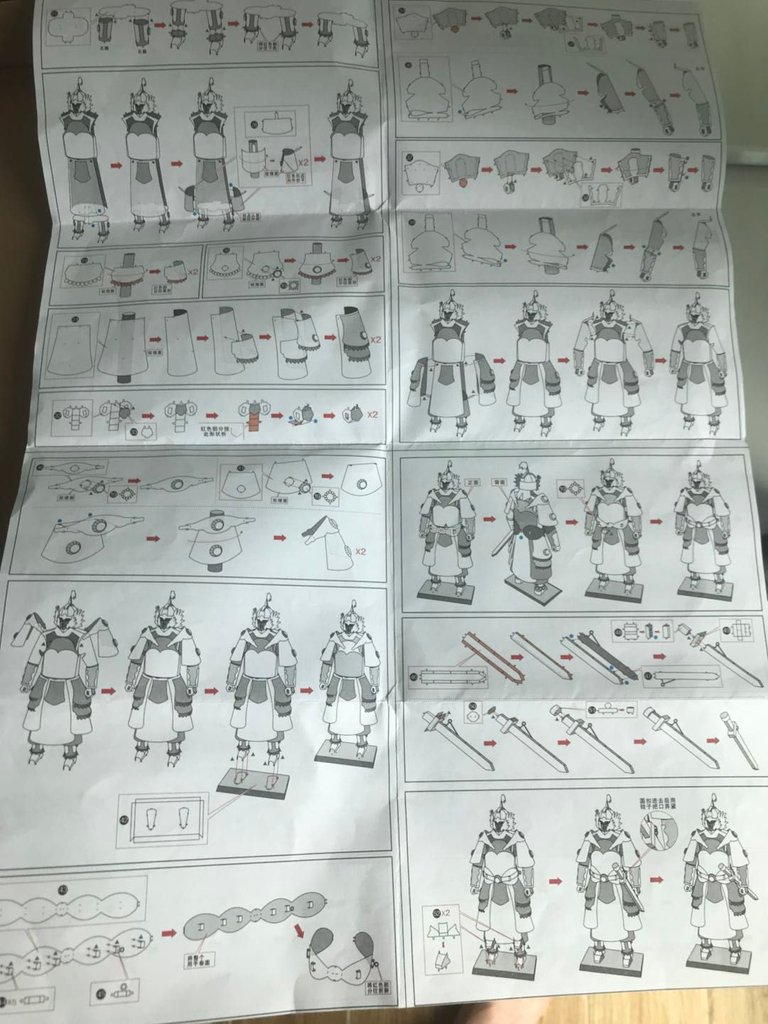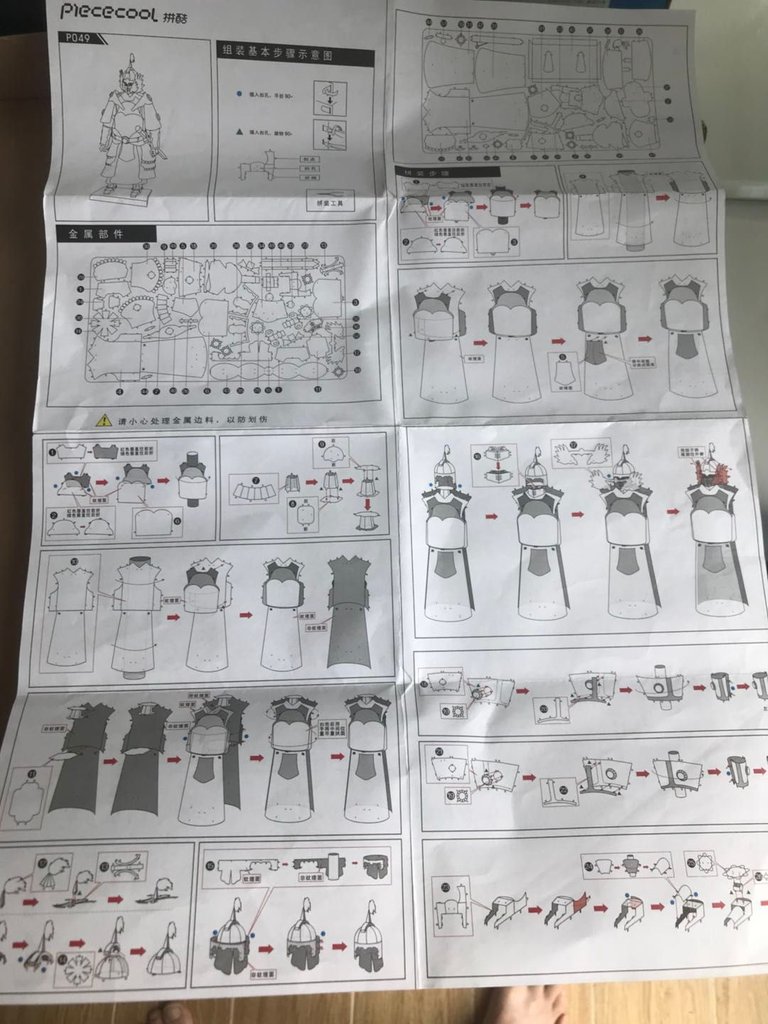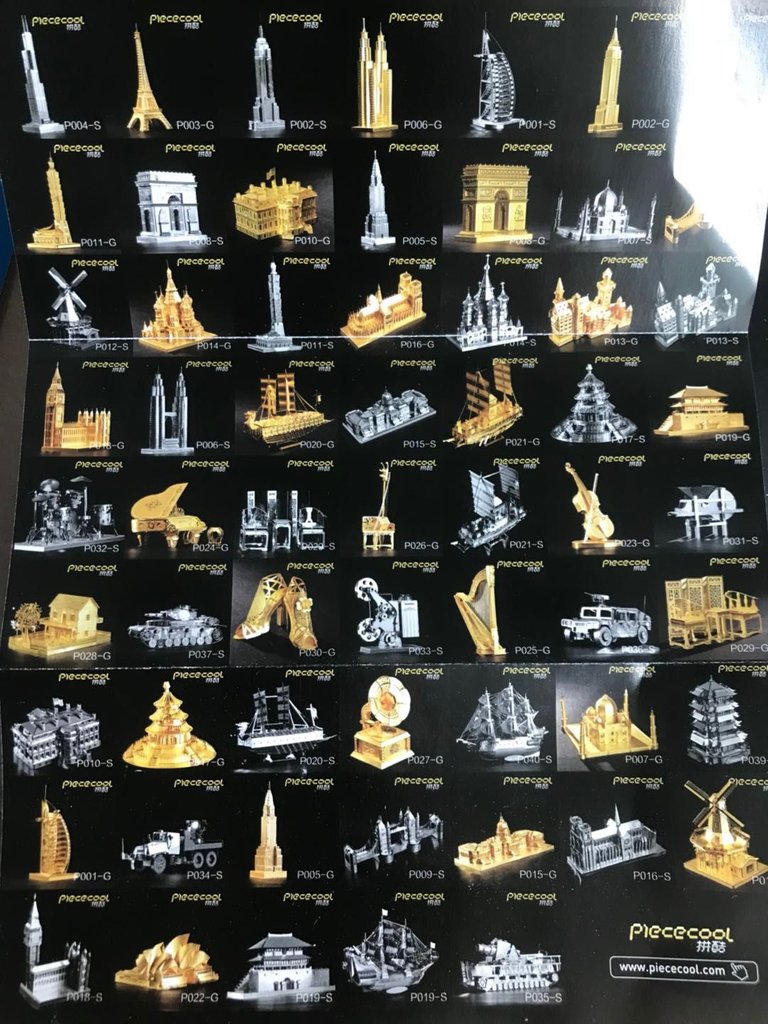 That's all folks!