Is this company making better phones for cheaper?
Chinese stocks have been relatively stable in the crazy times of 2020 and are vastly outperforming global counterparts. As the global economy recovers this may be the time that China finally shines and starts a long term out performance verse US and other stock markets.
People living in emerging markets like China, India and Latin America are unable to afford $1,000 iPhones. These consumers are also more dependent on smartphones from social media, games and most financial transactions (Chinese use WeChat App to buy daily goods instead of credit cards)
This is a great time to check out Xiaomi (XIACY).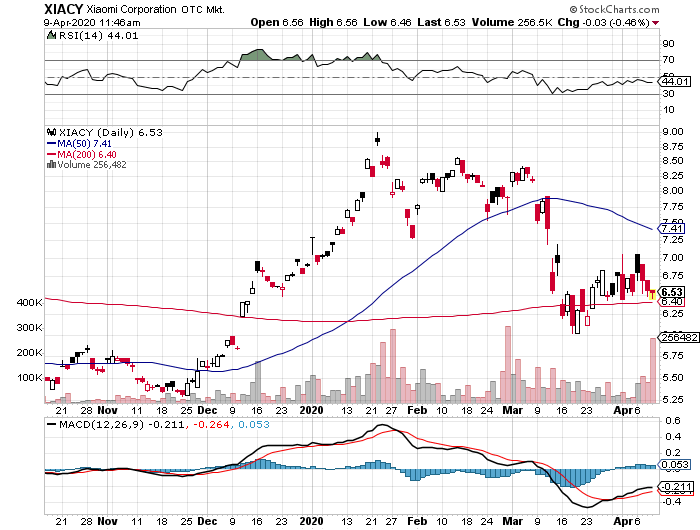 It is the fifth largest smartphone maker in the world (Xiaomi has the most market share in India and is fourth largest in China).
Xiaomi looks to be an innovator with some calling it the next Apple. Its products have some interesting advantages. A Xiaomi phone can be fully charged in half the time compared to most phones and costs half as much. Its most advanced phone yet will be the Mi MIX Alpha with a surround display.
Take a look at this opportunity today.

Disclosure: I wrote this article myself, and it expresses my own opinions. I have no business relationship with any company whose stock is mentioned in this article. The information provided should NOT be considered advice. The topics discussed are risky and have the potential to lose a substantial amount. I am not an investment professional and therefore do not offer individual financial advice. Please do your own research before investing.