..
I use an habit tracker application called " Habit Bull" .. In my honest review it wont be the single best thing you would ever use
. But it will definitely make a difference in your journey of continuously changing your habits ..... :)
I have come across a quote (One of the daily quotes) which has inspired me.. I have attached the screenshot of it below ..
Have a look for yourself :)..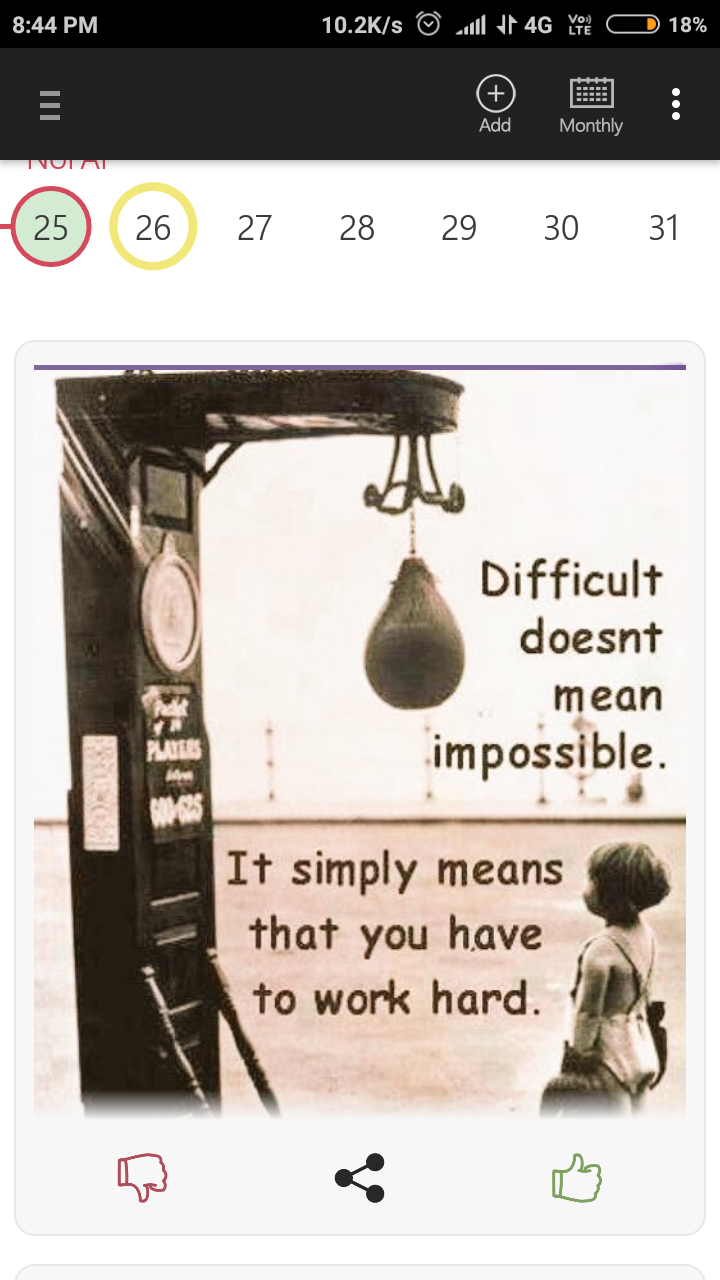 Posted using Partiko Android