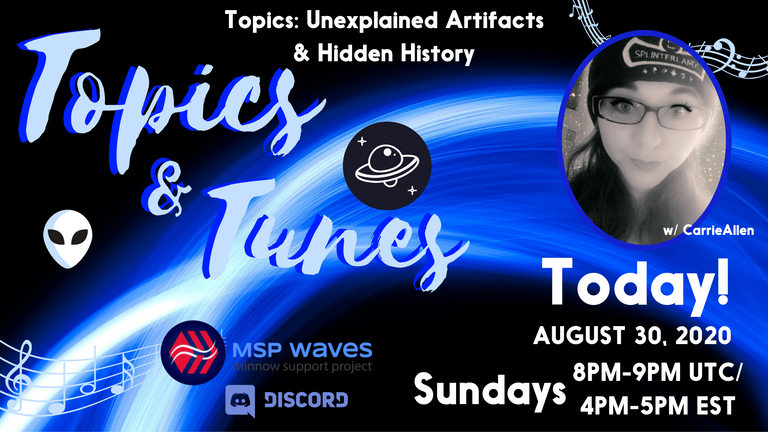 Today's Topic:
Unexplained Artifacts & Hidden History
Some things can be explained and other things basically explode the brains of our most intellgient scientists. It's pretty awesome. We'll talk about a few discoveries that go against everything we understand, some that we have no guesses on, and finally things that are being hidden on purpose to continue with a narrative. The world is a weird place. Let's explore.
Disclaimer: I am NOT a journalist. I am a commentator, at best. I simply share my thoughts and opinions on topics. This has been your friendly neighborhood trigger warning. Have a great day!😍

Today's Tunes:

Carrieallen not to be held responsible in the event the 'plan' is thrown out the window and completely different topics and tunes are discussed/played.

Where to tune in: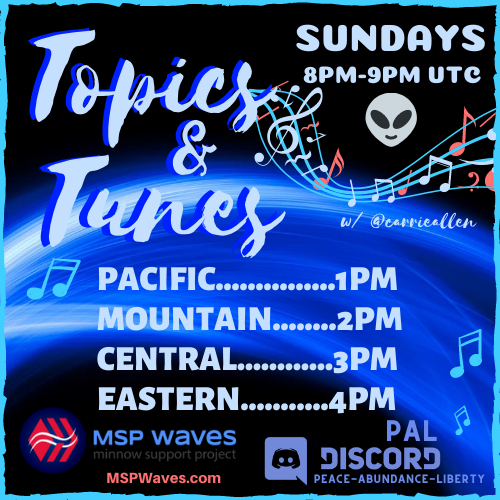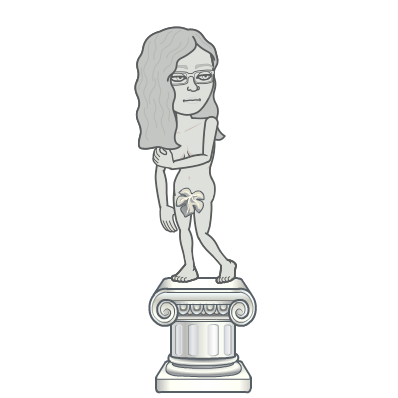 Whoa. Bitmoji be getting risque.
💛


I'm on the SPLINTERLANDS team! Click the pic below for OFFICIAL Splinterlands lore!

www.SPLINTERLANDS.com

Spanish Version 👉 Tutorial de Markdown COMPLETO
All images created by me, Bitmoji, are open-source by the Splinterlands/Steem Monster Team, or logos of projects I support.