The Dark Side of the Moon - Pink Floyd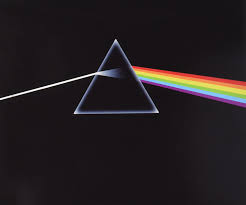 Number 1 for 1973. Number 3 overall!
Ah, The Dark Side of the Moon, what can be said about this album? Considered by many to be the best album of all time, topping many all time album lists (it used to be #1 on rym too). I do love this album but it's not quite a masterpiece for me (or my favourite Pink Floyd album). The galloping, electronic 'On the Run' is the dud here for me. It's not bad at all but it's a bit long and really messes up the pacing for me. At least it flows into 'Time', my favourite song on this album and a top 5 Pink Floyd track. The way that each song flows into each other (except for between sides) is just brilliant. The iconic 'Money' is on this album too, which I also love. 'Us and Them' is another favourite.
My Rating: 9/10
RYM Rating: 4.21 from 51,340 ratings.
Genre: Art Rock, Progressive Rock, (Psychedelic Rock, Space Rock)
Future Days - Can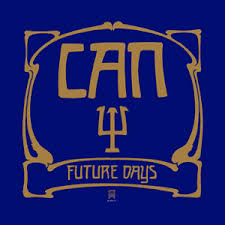 Number 2 for 1973. Number 92 overall.
An excellent conclusion to this highly rated hat trick of albums from Can. Future Days features more of the hypnotic, frenetic, experimental goodness from previous Can albums culminating in the amazing 'Bel Air', a 20 minute tour de force of everything that Can is.
In my opinion: Ege bamyasi > Future Days > Tago Mago
My Rating: 9/10
RYM Rating: 4.12 from 14,098 ratings.
Genre: Krautrock, (Psychedelic Rock, Ambient, Experimental Rock)
Innervisions - Stevie Wonder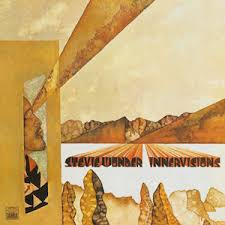 Number 3 for 1973. Number 142 overall.
Soul isn't really my thing. I like some Soul and I'm open to more good soul but despite liking this album (and liking albums like What's Going On a lot) I don't really get much from soul music, at least not yet.
My Rating: 7/10
RYM Rating: 4.11 from 10,481 ratings.
Genre: Soul, (Funk, Smooth Soul, Psychedelic Soul)
Larks' Tongues in Aspic - King Crimson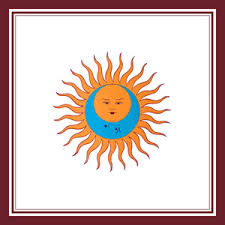 Number 4 for 1973. Number 145 overall.
While there are a couple albums between Crimson's first and 'Lark' that I haven't heard, there's quite a strong style shift here. The vocals are rarely used, leaving behind a mostly instrumental album. There's also a lot of post-rock-esque stuff here, especially 'The Talking Drum', which builds and builds into a literally screeching explosion. Also, the first part of the title track is lengthy and experimental, very symphonic and very enjoyable. In the Court of the Crimson King certainly had its experimental moments (Moonchild comes to mind), but Larks' Tongues in Aspic takes this aspect of King Crimson's music much further. I don't love this as much as In the Court of the Crimson King but Larks' Tongues in Aspic is another excellent album from King Crimson.
My Rating: 9/10
RYM Rating: 4.02 from 13,594 ratings.
Genre: Progressive Rock, (Experimental Rock, Avant-Prog)
Houses of the Holy - Led Zeppelin
Number 5 for 1973. Number 165 overall.
Houses of the Holy starts off with the intensely upbeat and sunny 'The Song Remains the Same', with some excellent guitar playing from Jimmy Page. Unfortunately, I'm not a fan of Robert Plant on this song and most of this album, and I've liked his singing a lot on the earlier albums. He sounds quite bored here. Still a great song though. 'Over the Hills and Far Away' and 'No Quarter' are also excellent. 'The Crunge' is a really clunky, awkward song that I'm not a big fan of. Overall, a solid Led Zep album but probably my least favourite so far.
My Rating: 8/10
RYM Rating: 3.92 from 17,893 ratings.
Genre: Hard Rock, (Folk Rock, Blues Rock, Progressive Rock)
Selling England by the Pound - Genesis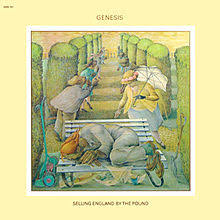 Number 6 for 1973. Number 167 overall.
The really long songs on this album tend to get a bit overstuffed and aimless ('The Cinema Show' is the egregious one) but they're still great. Overall just a really fun prog album. Also this album is very very English, gotta love that.
My Rating: 8/10
RYM Rating: 4.02 from 13,116 ratings.
Genre: Progressive Rock, Symphonic Prog, (Symphonic Prog)(??)
Raw Power - Iggy and the Stooges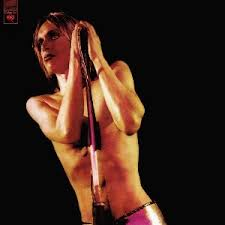 Number 7 for 1973. Number 170 overall.
Noisy, aggressive proto-punk. Starts off with the intense and powerful 'Search and Destroy' and keeps a similar energy throughout. Awesome album.
My Rating: 9/10
RYM Rating: 4.04 from 13,837 ratings.
Genre: Proto-Punk, Garage Rock, Hard Rock
Sabbath Bloody Sabbath - Black Sabbath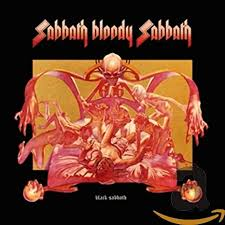 Number 8 for 1973. Number 197 overall.
Black Sabbath are at it again with their amazing riff-driven heavy metal music. This time around they are a bit more progressive than usual with some acoustic passages a bit of piano. The title track is one of the best here, with that intensely sludgy riff in the second half a particular highlight. 'Sabbra Cadabra' and 'Killing Yourself to Live' are also incredible. Not all the experiments are successful, like the slightly awkward synths on the otherwise fantastic 'Who Are You?' but I do love the variety. One of Sabbath's best.
My Rating: 9/10
RYM Rating: 3.99 from 13,848 ratings.
Genre: Heavy Metal, Hard Rock, (Progressive Rock)
Head Hunters - Herbie Hancock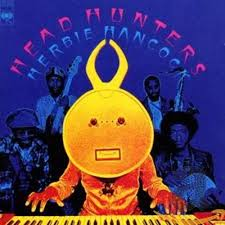 Number 9 for 1973. Number 256 overall.
Solid, funky jazz fusion but I don't love this like a lot of jazz I've heard.
My Rating: 7/10
RYM Rating: 3.96 from 10,253 ratings.
Genre: Jazz-Funk, Jazz Fusion
Aladdin Sane - David Bowie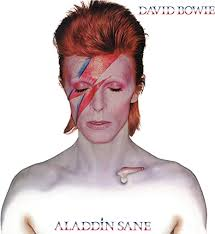 Number 10 for 1973. Number 280 overall.
'Watch That Man' is peak glam. Aladdin Sane is a great Bowie album with all its best songs in the first half.
My Rating: 8/10
RYM Rating: 3.83 from 15,357 ratings.
Genre: Glam Rock, Art Rock, (Hard Rock, Piano Rock)
Bonus: Other Albums from 1973 I've heard:
**Never Turn Your Back on a Friend - Budgie
Number 42 for 1973. Number 1,482 overall.
9/10
Genre: Hard Rock, Heavy Metal, (Progressive Rock)
Read more about this album in my other post: https://peakd.com/metal/@comparestore/every70smetalalbumratedandreviewedpart3-1972and1973-3h1rd7n5ja
Thanks for reading! What do you think of these albums?