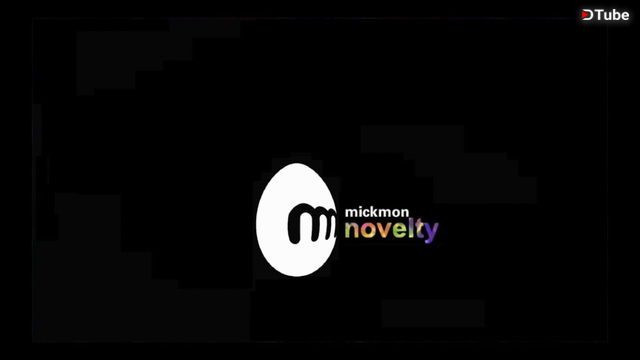 ---
(Full Concept EP)
A musical voyage to outer space. Along one orbit of our sun, a sonic spacecraft launched. Love as our money, exchanged linguistically, as gravity and harmony combine to spawn an oddity of musical novelty.
https://mickmon.bandcamp.com/album/novelty
▬▬▬▬▬▬▬▬▬▬▬▬▬▬▬▬▬▬▬▬▬▬▬▬▬▬▬▬▬▬▬
Launch [0:00]
Jupiter [7:07]
Arrival [11:28]
Love Is Gravity (Breath Of The Universe) [15:35]
▬▬▬▬▬▬▬▬▬▬▬▬▬▬▬▬▬▬▬▬▬▬▬▬▬▬▬▬▬▬▬
Credits
Michael Monaghan; Composition, performing and production. Vocals, guitar, and synthesisers, and visually responsive video (VIZZable in Ableton Live and iMovie)
https://www.instagram.com/mickmon12/
Novelty was recorded at De Jam Jar recording studio.
https://www.facebook.com/dejamjar
Kenny Doran; drums, recording engineer.
https://soundcloud.com/de-jam-jar
Ainhoa Garaikoetxea; vocals.
https://soundcloud.com/garaikoharley
Charlie McCabe; vocals, percussion.
Max Zaska; lead guitar.
https://zaska.bandcamp.com/
Clare Stephans; Trombone
&
Andrea Fra Manno; Saxophone
https://soundcloud.com/retrofixband
Rob Moss: composition adviser, tea drinker.
Mastered by MSB Mastering
http://msbmastering.ie
▬▬▬▬▬▬▬▬▬▬▬▬▬▬▬▬▬▬▬▬▬▬▬▬▬▬▬▬▬▬▬
This music and video are licensed under a Creative Commons Attribution-NonCommercial 4.0 International License.https://creativecommons.org/licenses/by-nc/4.0/
The Novelty EP can be used licensed for commercial use by contacting Michael for a quote: [email protected]
▬▬▬▬▬▬▬▬▬▬▬▬▬▬▬▬▬▬▬▬▬▬▬▬▬▬▬▬▬▬▬
I support crytocurrencies IOTA, Dogecoin, Bitcoin, Ethereum and Golem. Here are my receiving addresses if you wish to support:
IOTA
ETCZ9VEOGOIVGS9GHY9OVHJDEMPWCQCPKWEHZBGDJXCOIZWFEBNNKQUMUKOHPQYJOKFNWAXTWANITLCHYIDWOHRBF9
Dogecoin
DKuyJy8pS46hRYBu1Fiw9PiBnmVhp7KiUj
Bitcoin
1ChbjEk37qt9S9BJf8n1WykYfx1YBWBqH4
ETH
0xdC589F8514B7E9ed335A2906ce4F9bf0e267B6Ec
GNT
0xdC589F8514B7E9ed335A2906ce4F9bf0e267B6Ec
---
▶️ DTube
▶️ IPFS