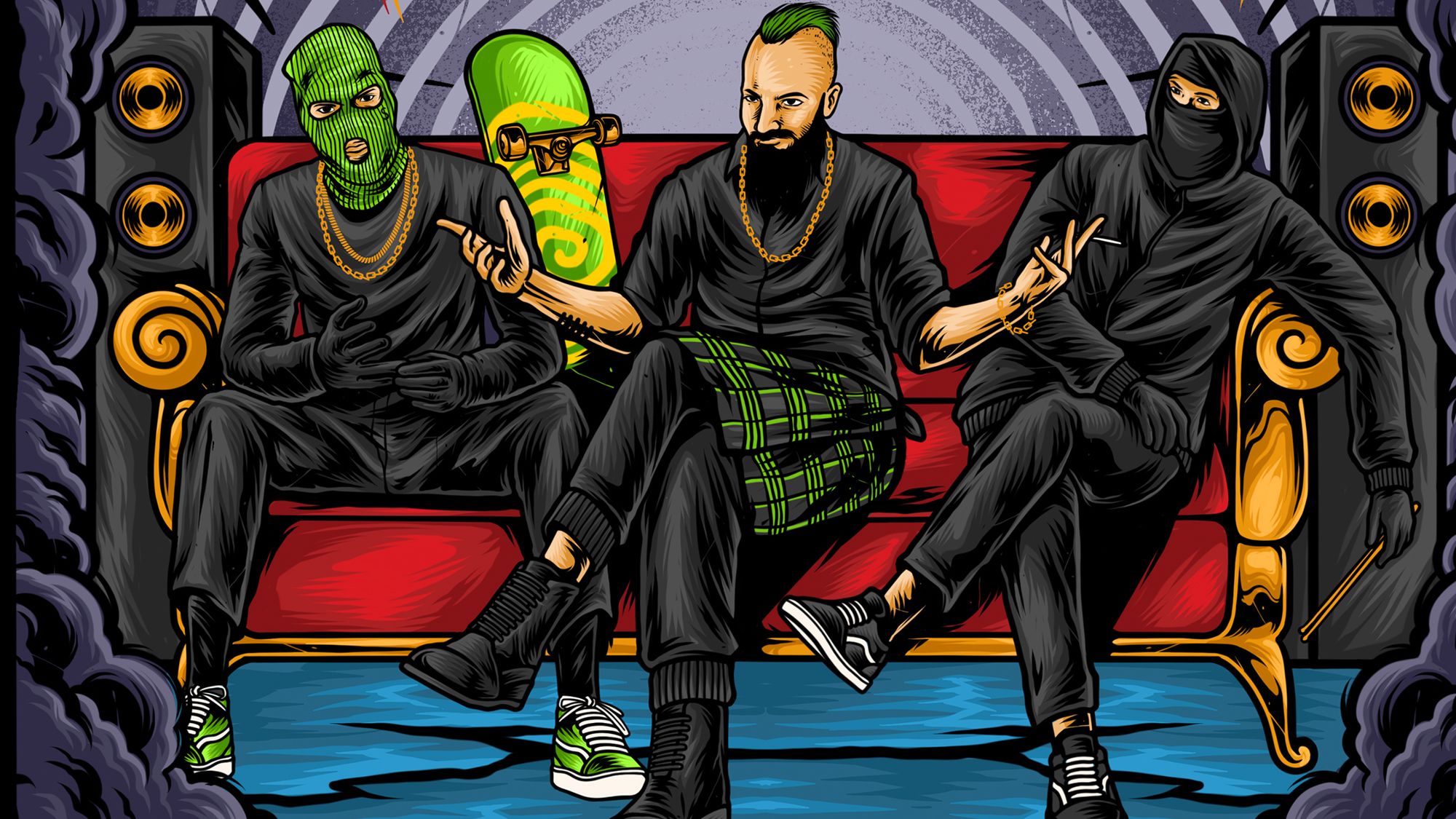 If you're into Numetal or Rapmetal and if you're into bands like Limp Bizkit or Beastie Boys then I invite you to check out the song 'Monster' by Heathensun. Check out the song and official YouTube video below!
Music Review of Heathensun - Monster
As the 90's seem to make a comeback it was only a matter of time before Numetal/Rapmetal would join the party and it seems the time has come as Heathensun are certainly capable of bringing the genre back to life! The song starts off with a super catchy bass line and I also like the turntables and samples in this. As soon as the lyrics start to kick in I'm definitely getting Beastie Boys vibes, which is a nice surprise, because many Numetal bands I get to listen to try too hard to sound like Fred Durst.
The down-tuned distorted guitar kicks in at 20 seconds and while this group only seems to have one guitar this song rocks so hard it puts bands with 2 guitarists (or more) to shame. Once the chorus kicks in I am totally blown away by what the bassist is doing. That riff in the chorus is insane. If they can pull this off live this band has a real shot of making it big time. The rest of the song is just as impressive and after having listened to this for hours now I have to say the bassist is really making this song and group stand out to me. Don't get me wrong, the guitarist and frontman are doing a great job as well, I'm actually really curious to hear more from this band. But before I do I also want to mention that it's not enough to just have a killer song these days. You gotta have a video that is outstanding as well and Heathensun have made sure this is the case by hiring a professional.
I have probably seen over a thousand independent bands and their music videos for the songs they want me to listen to and this video is the best I have seen all year. It is perfectly tailored to the music and really makes the band shine. I can only recommend you check out the video (linked above).
So whenever a band impresses me to the point where I actually want to listen to more of their music (which is very rare these days), I can almost guarantee that the others songs will be killer as well. There is a song (among others) called 'Beach' on the EPK page on their official website and that song rocks so hard while being so catchy at the same time, it's astonishing. Check out the song and website here: https://heathensun.com/epk
Heathensun seem to tick all the right boxes and for all those reasons I can only recommend you check out their music and follow their journey! Here are the official links:
☞Official Website: https://heathensun.com
☞Youtube: https://www.youtube.com/channel/UCGuOsE8dAf17s7XorCsRQvQ
☞Instagram: https://www.instagram.com/heathensun/
☞Facebook: https://www.facebook.com/heathensun
☞TikTok: https://www.tiktok.com/@heathensun

Disclaimer: This is a sponsored post, however, all opinions are my own. Content of the artist in this post was used with permission, no copyright was violated.