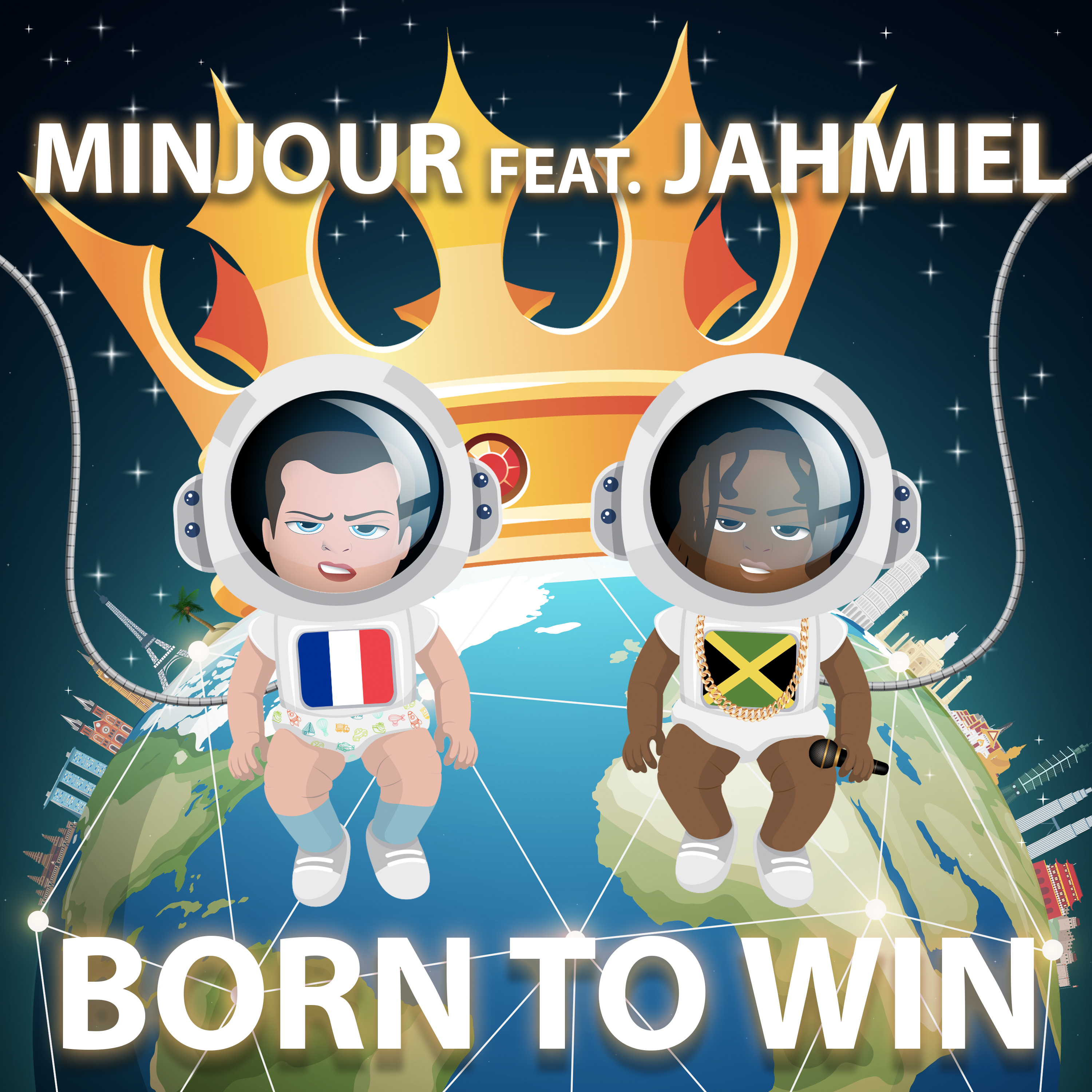 If you're into catchy upbeat EDM tunes, then I invite you to check out the brand new single by French DJ and Producer MINJOUR and Jamaican Singer Jahmiel called 'Born To Win'. Check out the single on your favourite streaming platform here: https://li.sten.to/Born_To_Win_Minjour_Ft_Jahmiel
MINJOUR Feat. Jahmiel - Born To Win // Song Review
The song begins with a super catchy synth intro and with a nice build-up of a keyboard melody in the background. The drums kick in at about 18 seconds and while this song has a strong EDM vibe, there are also hints of other genres in there, such as Reggae, Pop and even a little Rock in my opinion, so it's definitely a nice mix. The fact that I can hear all this by just listening to the beginning of the song is a good sign. There is already lots of versatility going on and that's exactly what I want to hear.
While I listen to the first verse I just can't help but notice the outstanding production quality of this track. It has actually been mixed by Paul Norris (Ed Sheeran, Dua Lipa, Little Mix ect) and mastered by John Davis (Gorillaz, Dua Lipa, U2 ect) at Metropolis Studios in London. You can tell these guys know what they're doing, as this song is mixed and mastered to perfection.
But it's not only the production quality of this that is top-notch, the first verse by Jahmiel is also very promising and carries a positive message that is great to hear. I believe people need positive vibes like this, especially in times of crisis and global pandemic. I love the line 'No one is gonna break me from thinking that, Only me.' This hints at the fact that this is not just another EDM track, but there is actually some depth and thought that has gone into this. His vocal performance is also very solid, there is a strength in his voice that make the lyrics very believable and authentic.
The chorus is equally impressive, as it features the same synthesiser melody from the intro, but this time the line 'Till we see the light' is sung with it, which makes it sound really powerful and memorable. At this stage I can see this track being loved by millions of happy club lovers and club music lovers all over the world. This song is also great to listen to as summer ends and it gets colder in many countries, as it is a nice reminder that you can always get summer vibes through music like this.
While this song is easy to listen to, there are many things that make it more interesting and give it that special something that you need to be the 'noise above the noise' in the music industry these days. The many drum fill-ins are just one the many small details that make that track stand out for me, but perhaps it's an important one that will make many people love listening to this track on repeat. So for all those reasons I can only recommend that you check out the brand new single by MINJOUR Feat. Jahmiel! You can also follow MINJOUR and Jahmiel on Instagram, here are the links:
☞Born To Win Single: https://li.sten.to/Born_To_Win_Minjour_Ft_Jahmiel
☞MINJOUR IG: https://www.instagram.com/hellominjour/
☞Jahmiel IG: https://www.instagram.com/thegreatjahmiel/

Disclaimer: This is a sponsored post, however, all opinions are my own. Content of the artist in this post is used with permission, no copyright is violated.