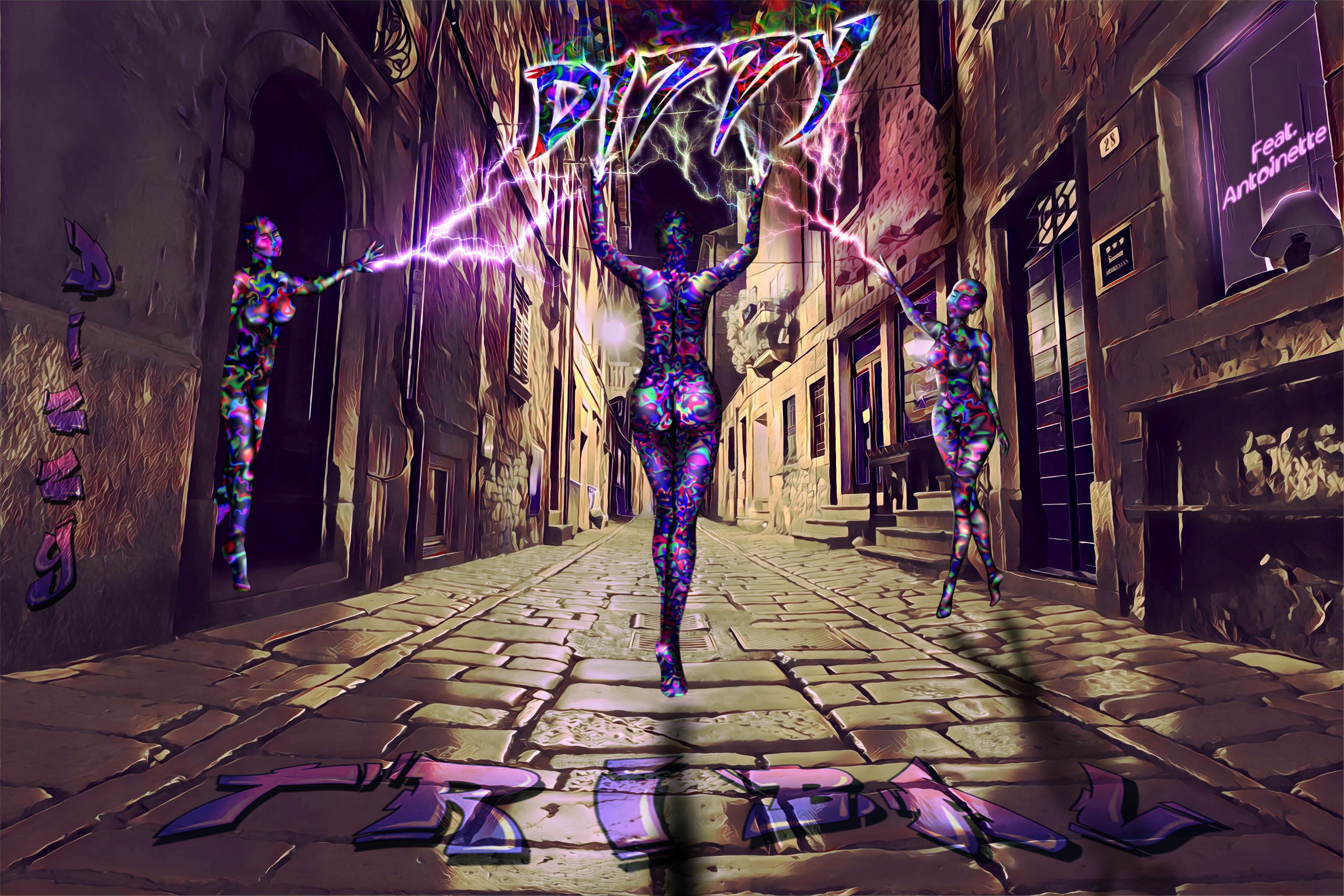 If you're into catchy jazzy and/or fusion music mixed with modern beats, then I invite you to check out the upcoming Single by Dizzy Scratch ft. Antoinette Roberson called 'Tribal'. Listen to the track on Spotify here:
'Tribal' by Dizzy Scratch ft. Antoinette Roberson - Song Review
It's a new year and uncertainty is still all around us. In times like these, we need the highest quality art and music to keep us motivated, to keep us going. Every year I increase the standard of the music I am choosing to write about and I've had to turn several artists down. 'Tribal' is the first song I heard this year that really impresses me for several reasons: First of all, it hardly contains any lyrics, yet there is plenty of incredibly strong, yet subtle vocals by Grammy nominated Songwriter, Singer, Producer and Composer Antoinette Roberson.
But what makes this track really special is the fact that this is so much better than tons of songs with actual lyrics! Roberson doesn't even have to say a single word in order to capture the listeners attention. As soon as the vocals kick in after the smooth drum intro, it's like she is putting a spell on the listener and you just can't help but listen to this entire track over and over again.
While the vocals are very strong, the real selling point here is certainly the production and the choice of instruments. The drum beat is Dizzy Scratch's interpretation of a tribal beat and it's certainly strong, yet not overwhelming. I always think the drum beat is the heart of any song, so a lot of thought should go into it. This is definitely the case here. The drums also really compliment the other instruments, which is something a lot of songwriters get wrong all the time. This is a perfect example of what instruments sound like when everything flows together perfectly. There is a harmony to this song that you just can't ignore. I also really love the reverb effects on the vocals and instruments. The lead instrument is a really cool sounding trumpet that sounds like it is sampled at times. I can also hear a guitar every now and then, as well as synth sounds that make this track more modern.
After listening to this song for several hours now, I have to say I am very impressed with how versatile it is. You could listen to this in the background of an event, but you could also listen to it and do nothing else, just focus completely on the track and you would be amazed by how deep it is. I can even see it being used for movies or TV shows, the quality is definitely top notch! I would describe this song as a very interesting mixture of Jazz, Fusion, pop and even a little blues mixed with modern beats and effects. Everything is mixed and mastered to perfection! Dizzy Scratch has produced songs for global superstars such as Nas, Madonna, TLC, Backstreet Boys, Seal and more, so he certainly knows how to produce hits! This track is taking it to the next level and for all those reasons I can only recommend that you check out the hit-single 'Tribal' and make sure to follow producer Dizzy Scratch and singer Antoinette Roberson! Here are the official links:
iTunes☞ https://itunes.apple.com/album/id/1607270529
Official Website☞ https://www.magneticent.com/
Facebook☞ https://www.facebook.com/NowDizzy
Twitter☞ https://twitter.com/NowDizzy
Instagram☞ https://www.instagram.com/nowdizzy/
Soundcloud☞ https://soundcloud.com/nowDizzy

Disclaimer: This is a sponsored post, however, all opinions are my own. Content of the artist in this post is used with permission, no copyright is violated.