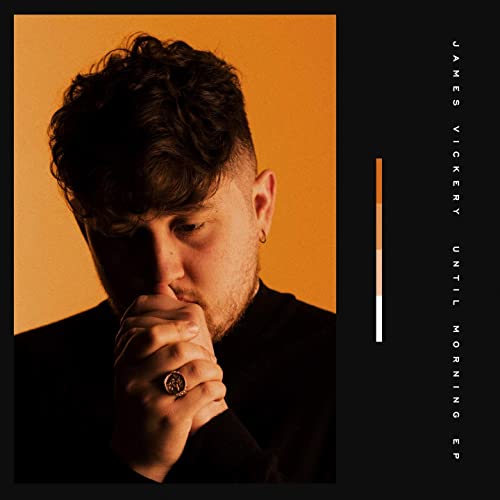 If you're into R&B and Soul music, then I invite you to check out the single 'Until Morning' by James Vickery. You can listen to the single on Spotify below and make sure to check out the YouTube video that features an incredible live performance (that is actually even better than the recording) as well:
Until Morning by James Vickery - Song Review
Somehow I thought I wouldn't get the opportunity to review a lot of good music this year, since it's a global pandemic and things seem pretty dark and gloomy. Somehow this is the ideal scenario for a lot of musicians to get real creative, or at least they somehow show up on my screen when I'm searching for new music.
While the single 'Until Morning' was released a few years ago, it certainly is timeless and will be enjoyed by a large audience for decades to come. There is probably about a million things that I love about this song and I could write an essay about it, but I will focus on the most outstanding things that really make this artist and single stand out above all the noise in the music industry.
The first few seconds of a song are extremely important, in my opinion. You need to blow the listener away with something special if you are an upcoming artist and are trying to make a name for yourself. James Vickery does exactly that in the first 4 seconds of the song. Before the instruments even start he showcases his vocal range and frankly the intro alone is better than entire songs by many other artists I listened to this year. This also tells me that he can sing with perfect pitch without any guidance from an instrument, which is something many people can't do.
Once the instruments kick in, the first thing I notice is the slow drum beat and the long pauses in between the beats. This shows me a level of confidence that I have not seen many times before, as this artist is certainly not hiding behind a distorted guitar, or wild drums. The first verse shows strong song-writing skills and I love how the simple background melody continues while the vocals shine. There is no desire to impress the listener with a complicated chord progression or drum beat. It's just straight up vocals that will get to you, if you are into the genre. Even if you're not into the genre, I don't think anyone could deny the level of sophistication when it comes to the vocals. He hits those higher notes effortlessly and there is real depth in the lower notes as well. This guy almost sounds like a one-man choir!
There is a little guitar solo in there and the bassist does some slides, which add to the song, but overall I would still describe it as a slow jam that has more power than many songs in other genres and higher tempos. The production of this song done by Luis Mattrs is top notch and this entire song is definitely an absolute pleasure to listen to.
I actually got curious and listened to his album called 'Songs That Made Me Feel' and I can only recommend you do the same as there are some killer tracks on there! I am certainly not surprised to see that James Vickery got nearly a million monthly listeners on Spotify. I'm sure that number will grow in the next 12 months.
So this is where my review would usually end, but in this case there is one more thing I have to mention that really amazes me: The live performance of this song that is available on his official YouTube channel (see above). This live version is not only on the same level as the recording, it is even better! I don't think I've ever seen an artist give such a dedicated live performance of one of his own tracks. The vocal performance is outstanding, there are strings that add to the vibe and the guitarist delivers a solo that is out of this world! The actual video is beautifully shot, great editing, perfect location, it's looks more professional than the stuff bands do who have major record deals!
For all those reasons I can only recommend you check out the single 'Until Morning' (and all the other songs as well) and make sure to follow James Vickery on his journey to stardom! Here are the official links:
Single☞ https://lnk.to/UntilMorning
Youtube☞ https://www.youtube.com/c/JamesVickery/videos
Instagram☞ https://www.instagram.com/jamesvickery/
Facebook☞ https://www.facebook.com/jamesvickerymusic
Twitter☞ https://twitter.com/jvickerymusic
TikTok☞ https://www.tiktok.com/@jamesvickerymusic

Disclaimer: This is a sponsored post, however, all opinions are my own. Content of the artist in this post is used with permission, no copyright is violated.