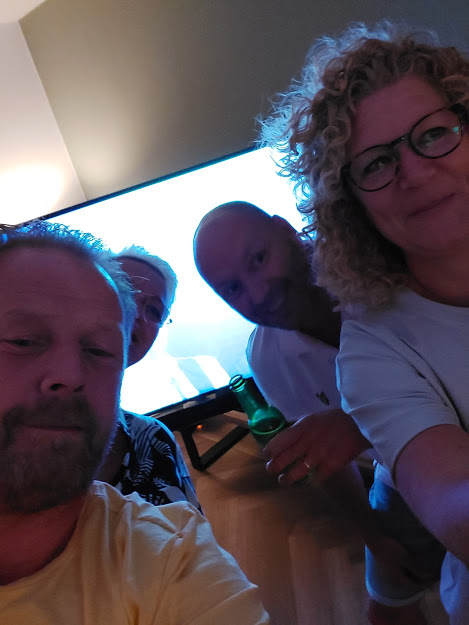 No with a lot of concerts being cancled artists are looking for inventive ways to make some money and to entertain. We visited the livestream concert of Danny Vera. A concert from out of your living room. Did'nt know really what to expect, but it was awesome.
We invited out best friends over to have a drink and enjoy the concert..
First we were a bit scared of the connection, the evening before this concert there was a concert with a stream too and that was really bad reading the reviews...But with this concert we didn;t had any problem at all...
Source
A song of the gig
Danny Vera is a musician who started (on national TV) as a band leader for a talkshow. He did took my attention right away, he is a great singer and a awesome guitarist. He finally broke trough with a ballad called "rollercoaster" a great sensitive song which will be a great song for decades..
Source
I'm not sure, I think it's his voice, way of singing and the song it self.. I has international allure... It's just awesome.
Funny, as always, when musicians are becomming populair they are invited more and more to TV shows. Danny has a really american style voice and appearance just a bit like Elvis (I won;t make the compare because that's just not fair, there is one Evlis) but his version of "In the Ghetto " is just awesome..
Source
During the lock down he recorded the home sessions (of which in the ghetto is also a take), The last clip is a song original by Berlin, it's "take my breath away". He gives the song a totally different vibe... I love it..
Have a great evening,
Peter