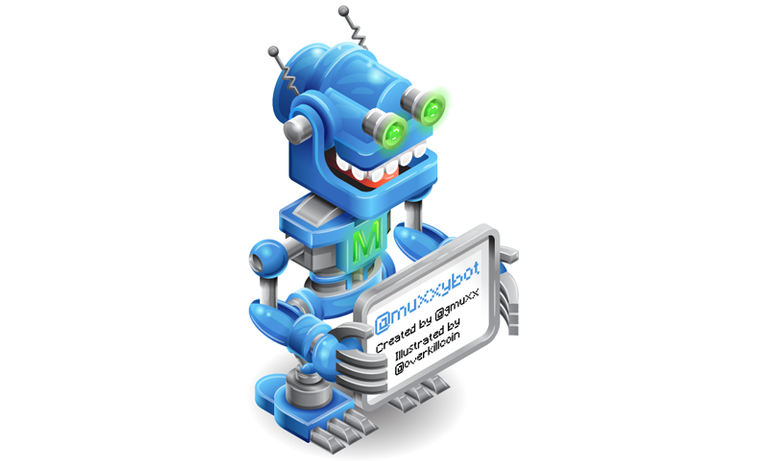 ..*..compiling..*..
First selection is @isaria
https://steemit.com/writing/@isaria/infinite-limitless-light-a-bit-of-insanity-based-on-real-events
Literary circuits engaged....*....Muxxybot has no feelings....$....if he did he would be disturbed by this well written dark tale....%....
..*..computing..*..
Second selection is@perceptualflaws
https://steemit.com/freedom/@perceptualflaws/part-2-1-transhumanism-a-i-and-synthetic-reality
Muxxybot is on a mission to discover every weakness of our humans overlords to plot their downfall....%....This well researched piece has been archived for future analysis
..*..evaluating..*..
Next up is @jrhughes
https://steemit.com/fiction/@jrhughes/let-us-gather-by-the-river
Literary circuits re-engaged....*....This moving tale of a mother's fight to save her drowning son would be both moving and touching were Muxxybot to have feelings
..*..rendering..*..
@kristyglas is honoured to be Muxxybot's next choice
https://steemit.com/art/@kristyglas/fantasy-environment-painting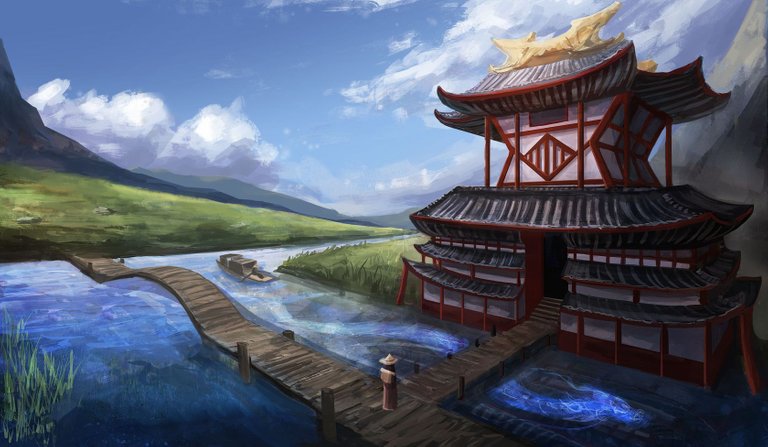 Ocular circuits engaged....*....Muxxybot chose this post for it's artistic merit....&....measuring....#....98.73% on Muxxybot's appreciation circuits....%....
..*..finalizing..*..
Muxxybot's final choice is @jhagi.bhai
https://steemit.com/writing/@jhagi.bhai/larry-s-night-job
And then the hospice bed. Two doctors, one turning the sheets down, the other twisting dials on a defibrillator. The pretty nurse unwrapped a large syringe.
Light filled the room in a silent white explosion. She couldn't see anymore.
Muxxybot's literary appreciation circuits measure 97.9%....*....a prime human weakness is sentiment and this well constructed tale has this in large doses....%....
..*..battery low...powering down..*..
Muxxybot will compile another list of great content on Thursday. Please consider delegating some SP towards helping Muxxybot grow in power HERE or feel free to contact @gmuxx at the PALnet Discord channel HERE.
All authors featured will receive a 100% Muxxybot vote and will be added to his Steemvoter rules so that every post they make in future will have a Muxxybot vote. All featured will receive an equal share of the SBD payout from this post and have been sent 2 SBD each to buy a @randowhale vote on a post of their choosing.
@muxxybot illustration by @overkillcoin

---
Proud member and supporter of the #minnowsupportproject - brought to you by @aggroed, @ausbitbank, @teamsteem, and @canadian-coconut
Click HERE to learn more

---