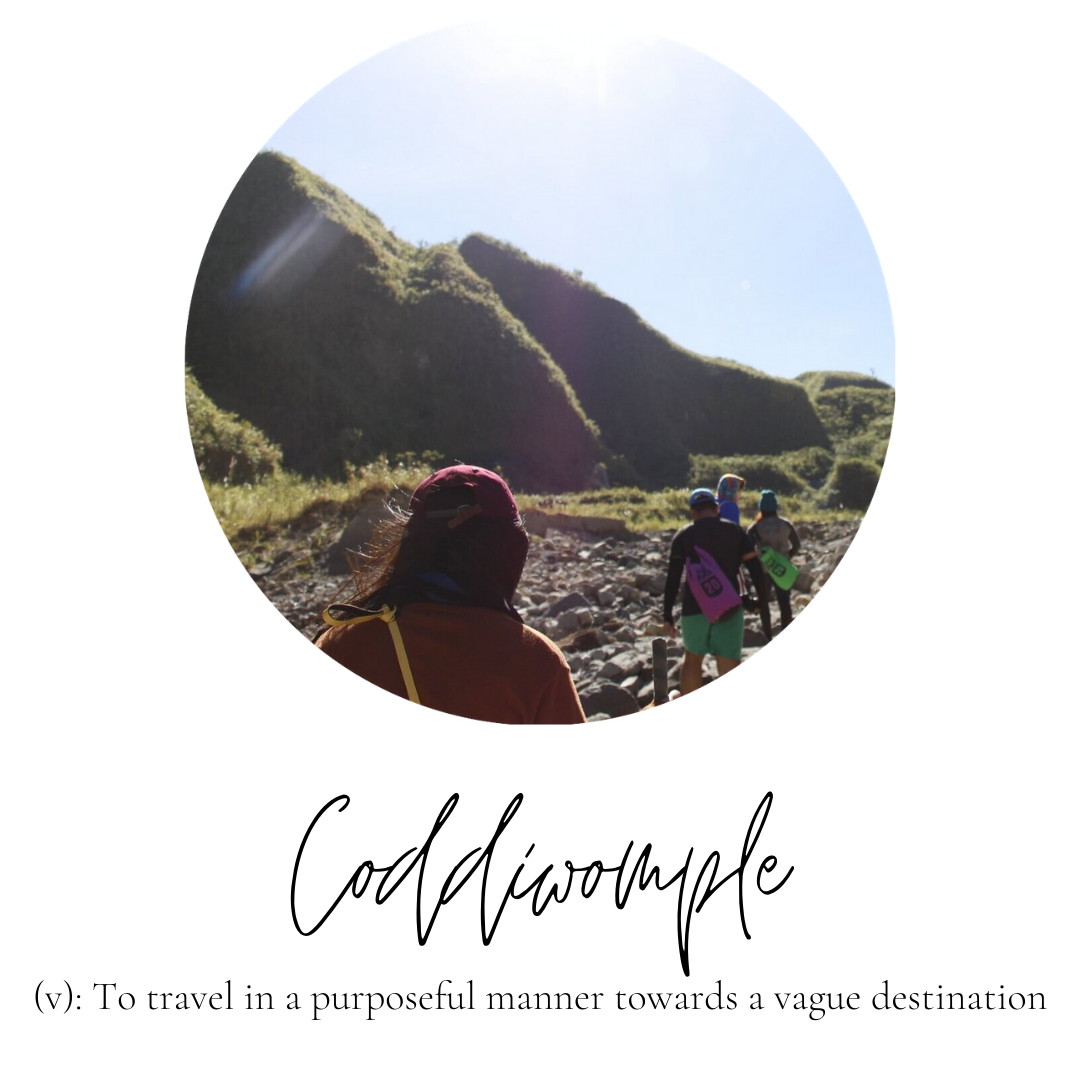 That's how I describe myself – a coddiwompler.
When my good friend
@kayceeports2020
invited me to join this community, I was thrilled. I've always wanted to start my own blog where I can share my thoughts on certain things, talk about my personal experiences (both the unforgettable and the not so memorable ones), and know other people's stories too.

While thinking on how I'm going to introduce myself to all of you in the most interesting and creative way possible, I realized that I've never done an intro before and it's surprising that I find this task quite difficult. So, I took my time and considered this an opportunity to check on how I'm doing so far.

If I tell you everything about my hobbies and interests, a thousand words surely wouldn't be enough. So, I selected four things about me which I'd like to highlight now and share more about in my future posts. Let me start with the least entertaining part.

I'm a chemical engineer by profession. I'm currently working as an environmental engineer in a semiconductor manufacturing company. I actually studied food and drugs elective in college but I was somehow desperate in landing a job after graduating so I decided to just grab whatever opportunity comes first.
Here I am now.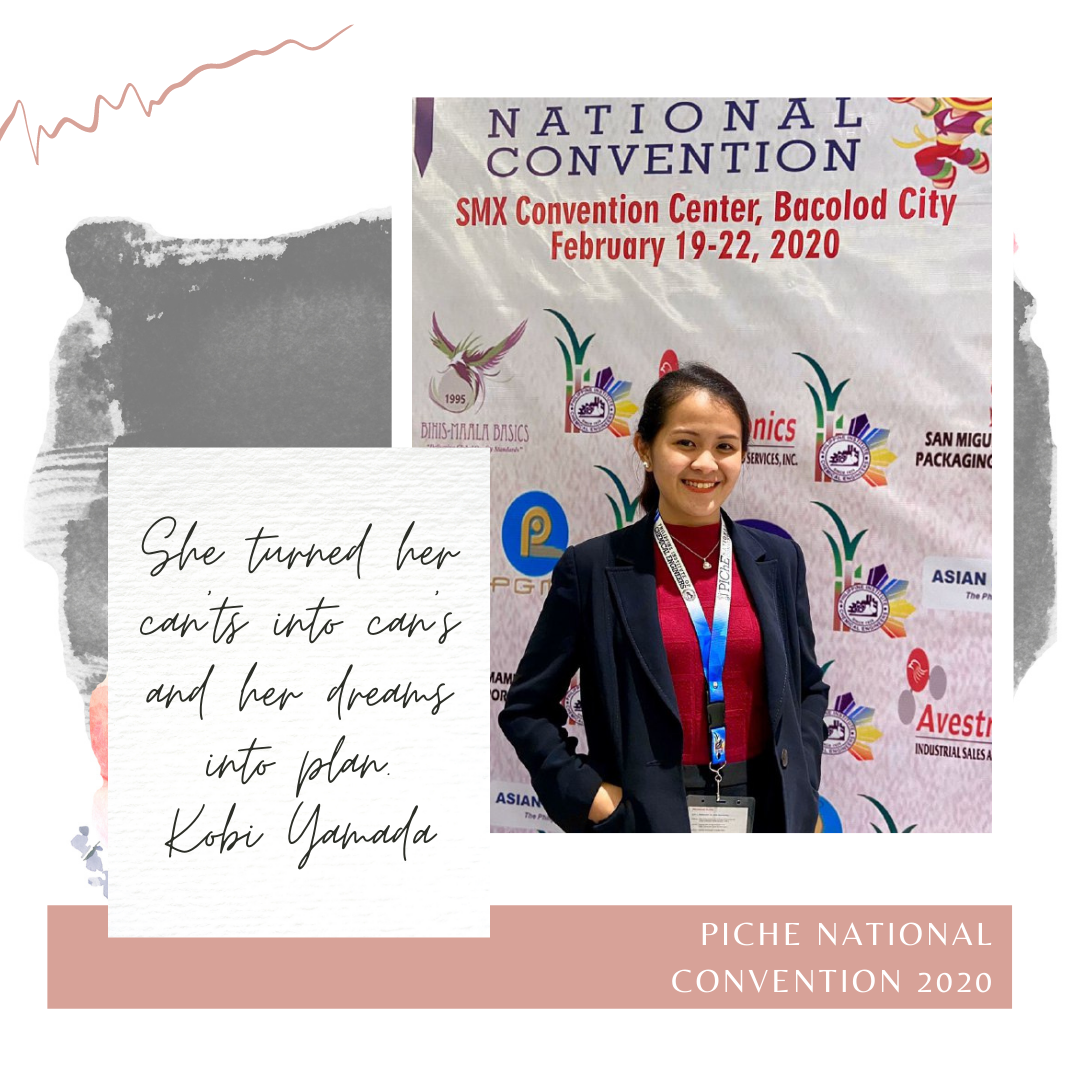 It's been three years since I've accepted this challenging role. Although it can be draining at times, I'd say that being in the industry paved the way for personal growth, self-improvement, and professional development.
My major achievement was getting certified as a lead auditor for both ISO 14001:2015 Environmental Management System and ISO 45001 Occupational Health and Safety Management System. As much as I'd like to further elaborate on this, I think it would be best to discuss more about it in a separate post. If you plan to get your company certified soon, I'd be more than happy to assist.
This may sound like a cliché but I love what I am doing. I think that there is still so much to learn about my field and because of that, I don't see myself shifting career path in the next couple of years.

I've been doing side hustle since college. A friend told me that if I were to join "Pinoy Big Brother", my intro would be "Ang Raketerang Engineer ng Cebu!"
Kidding aside, earning extra income was really tough for me back then. I did different sorts of jobs – tutored students and answered worksheets, worked in an ESL institution, reviewed calls for extra ¢, answered surveys in exchange for $, and posted in websites where members earn for every post engagement.
The game-changer for me was when I joined Elance and oDesk (now Upwork) last 2014. Most of you have probably heard about these two. Both were included in the list of the biggest freelance marketplaces in 2014. Unfortunately, Elance shut last 2016 so I dedicated my time and energy on Upwork since then.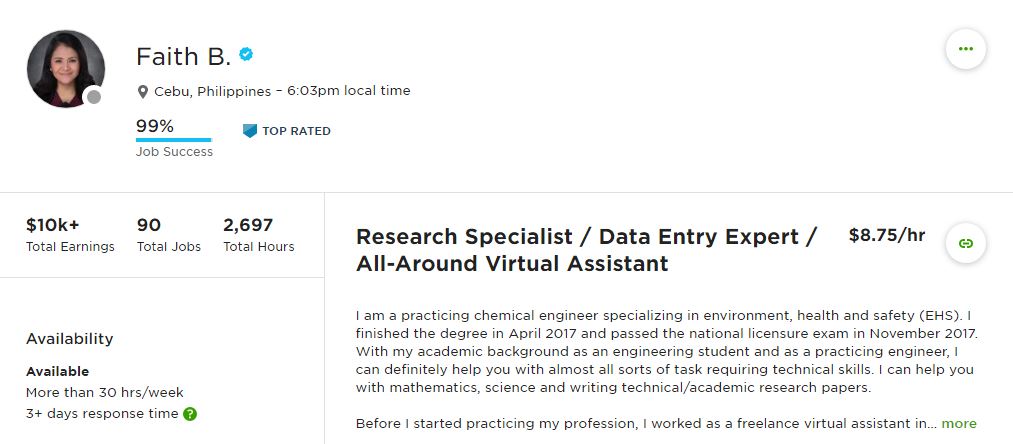 (If you ask how I learned about these sites, well, I just Googled "top ways to earn money online" and these came out of the search results.)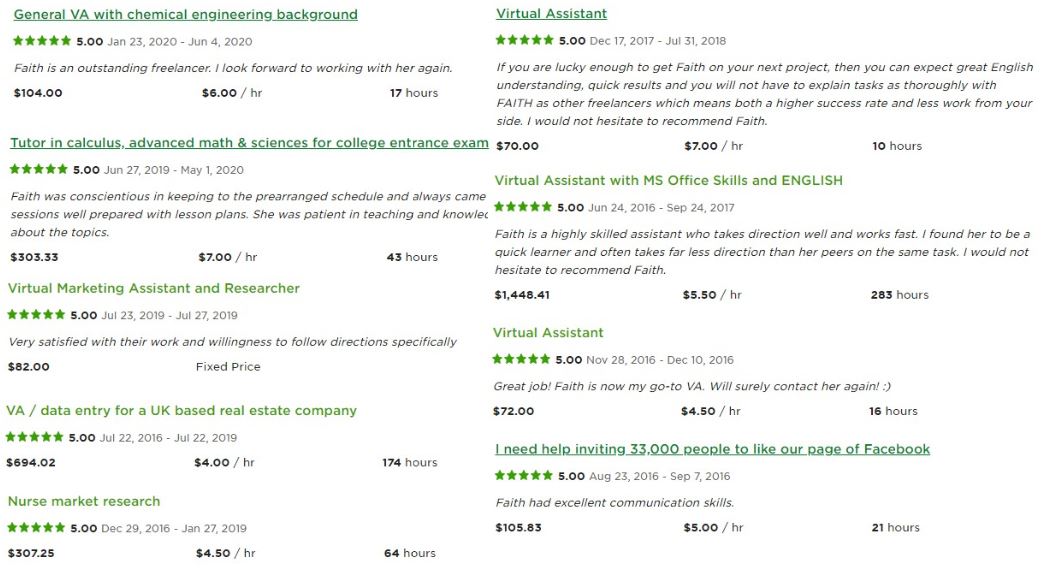 I've been working as a virtual assistant since 2014. I've completed various projects from different clients. Above are some of the positive feedbacks I've received from my previous clients. Even after getting a full-time job, I still accept projects to earn extra income if time permits.
So, if you're interested in becoming a full or part-time freelancer on Upwork, I can certainly help you with that. I'll be discussing how I worked my way up to become a top-rated freelancer.

"Adventure is out there!"
This is a famous line from one of my favorite movies, Disney's Up. In the movie, the main character Carl goes on an adventure to Paradise Falls, a destination unknown to many. As a coddiwompler, I believe that adventures fill one's soul. And I have proven it true many times.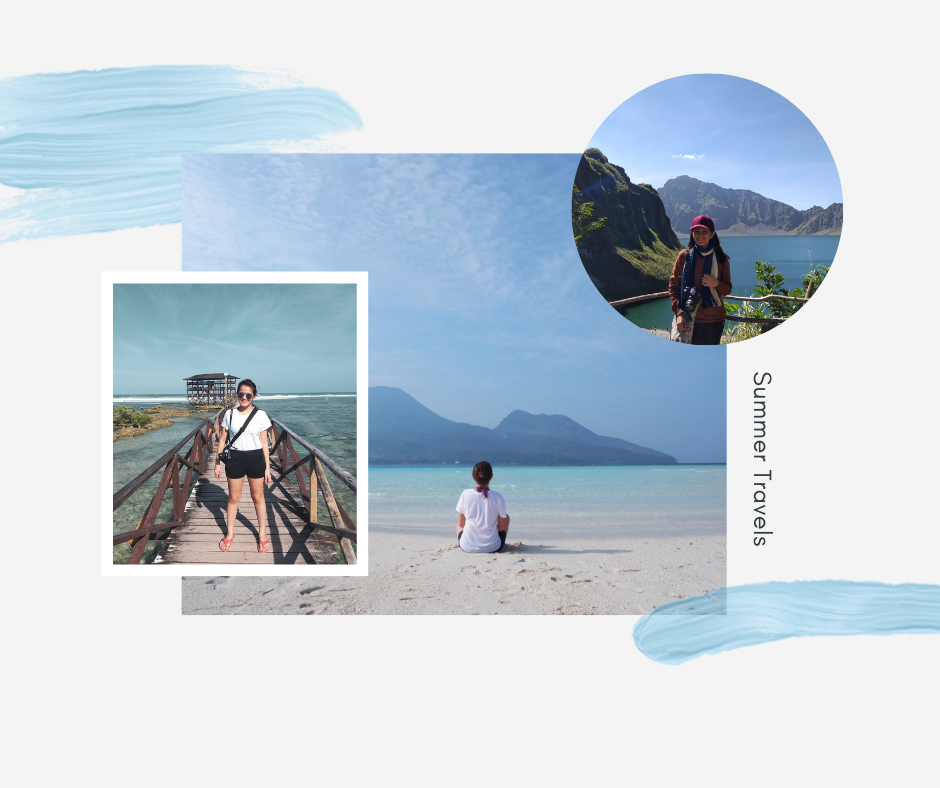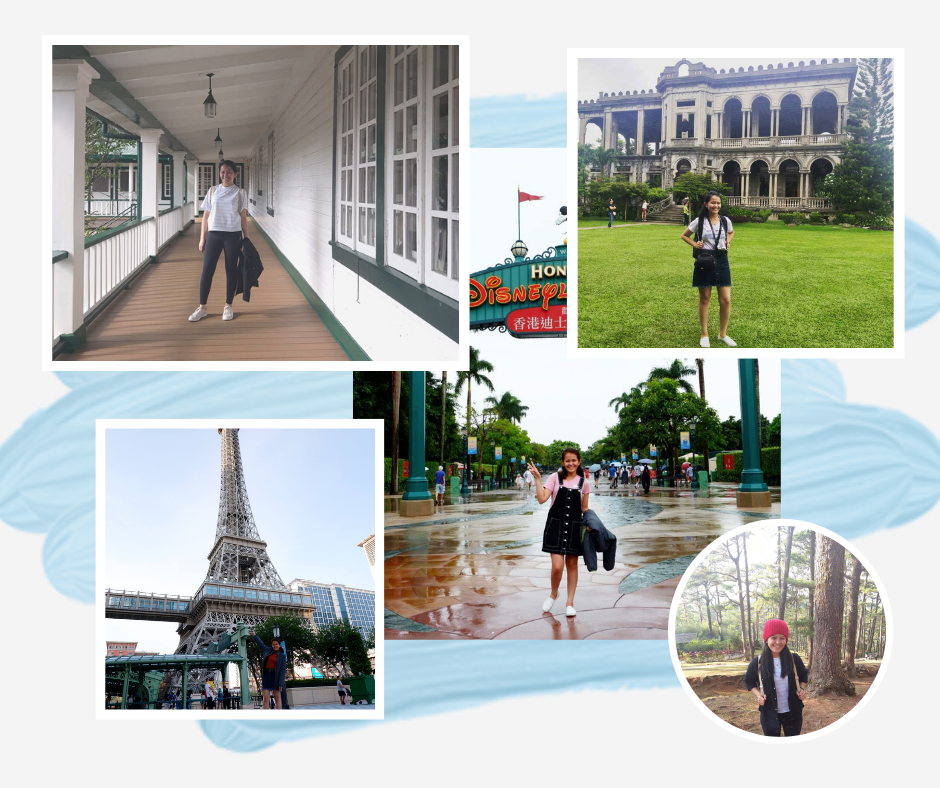 My first official travel was to Bohol. If my memory serves me right, it was in summer of 2016. Since then, I got hooked on traveling. However, a year after, I took a break to prepare for the licensure examination. After passing the exam, I then spent most of the long weekends and holidays away from home, exploring other places.
I'd say that I'm impulsive yet frugal when booking flights. Like most of you here, I have a travel bucket list. However, regardless if it's on my list or not, I end up booking flights to destinations with the cheapest plane ticket price. Hurray to seat sales!
I always do the travel planning – from accommodation, to food, budgeting, activities and itinerary. For me, planning is part of the whole experience and this is something that I wouldn't want to miss. Needless to say, it builds up excitement even before the trip and makes the experience much more enjoyable and fulfilling.
On a side note, I have a growing interest in photography because of traveling. Here are some of my favorite shots: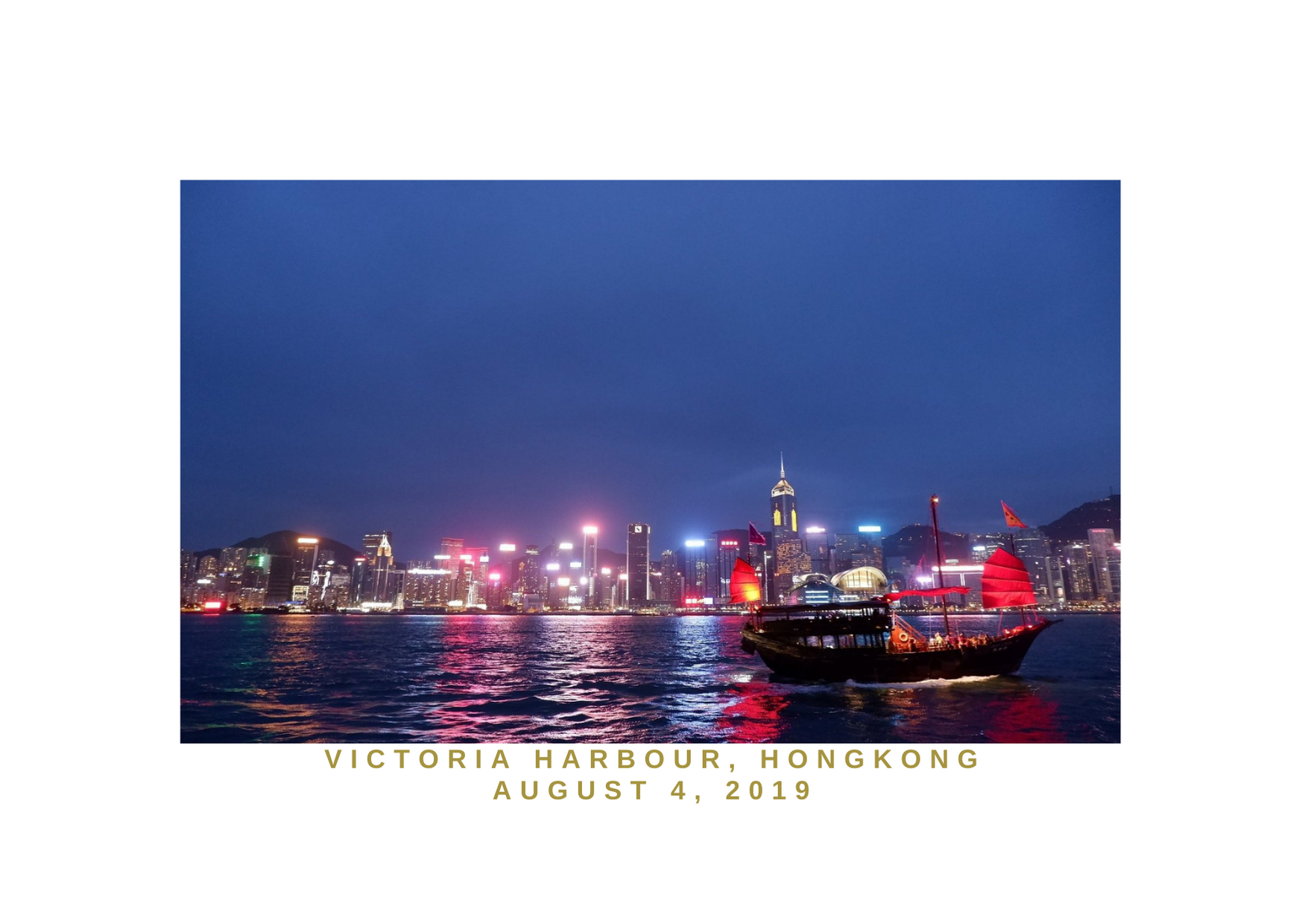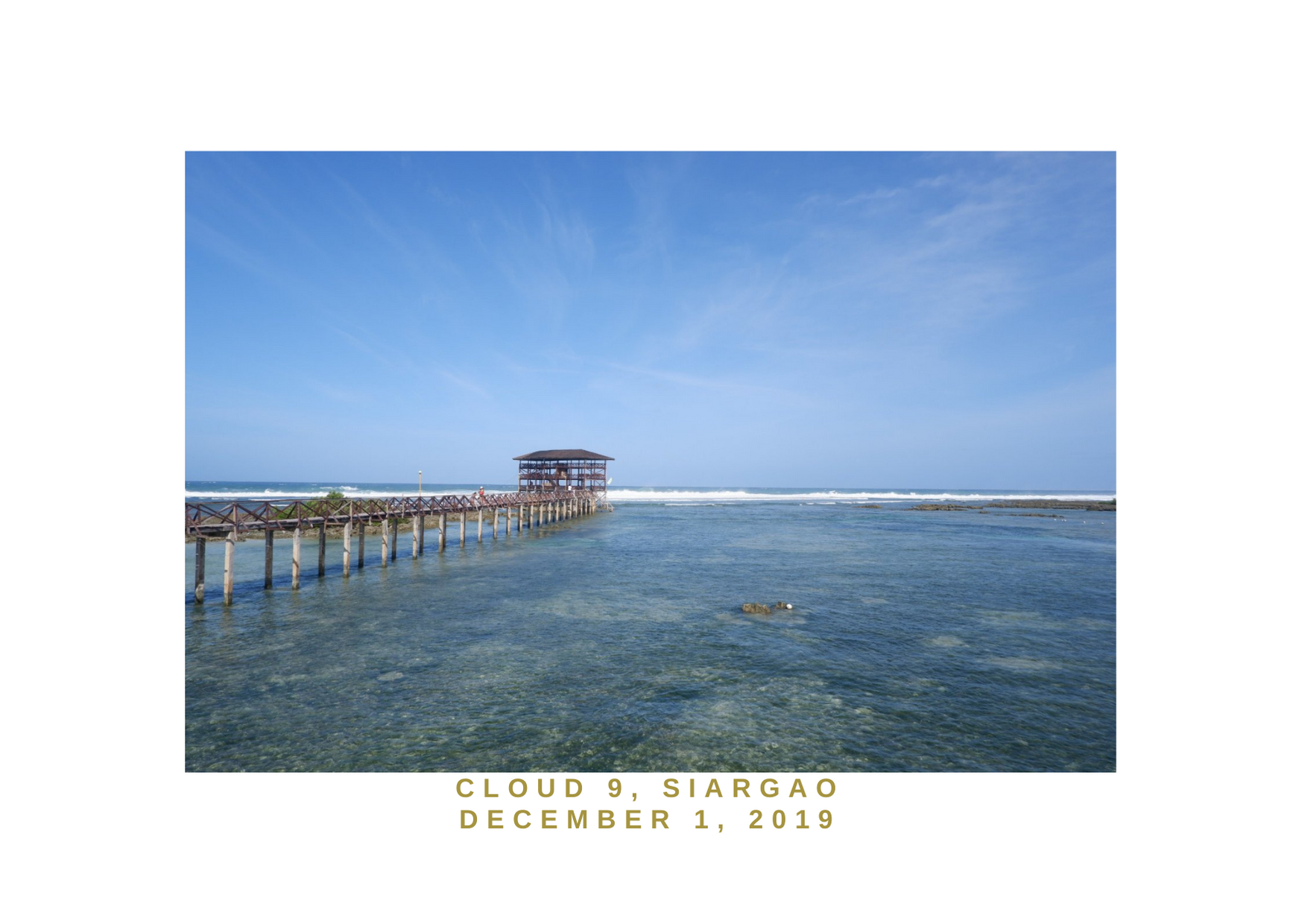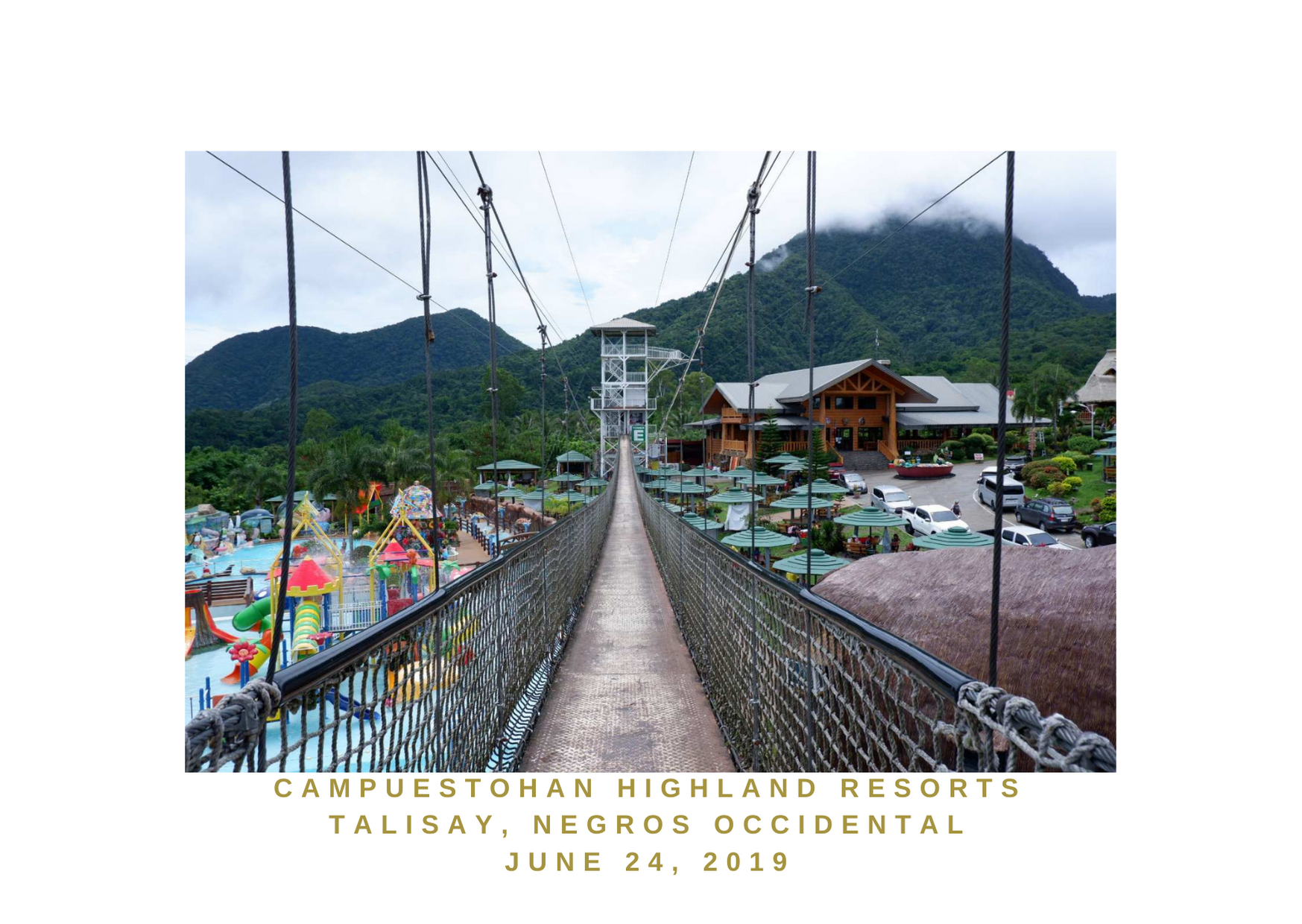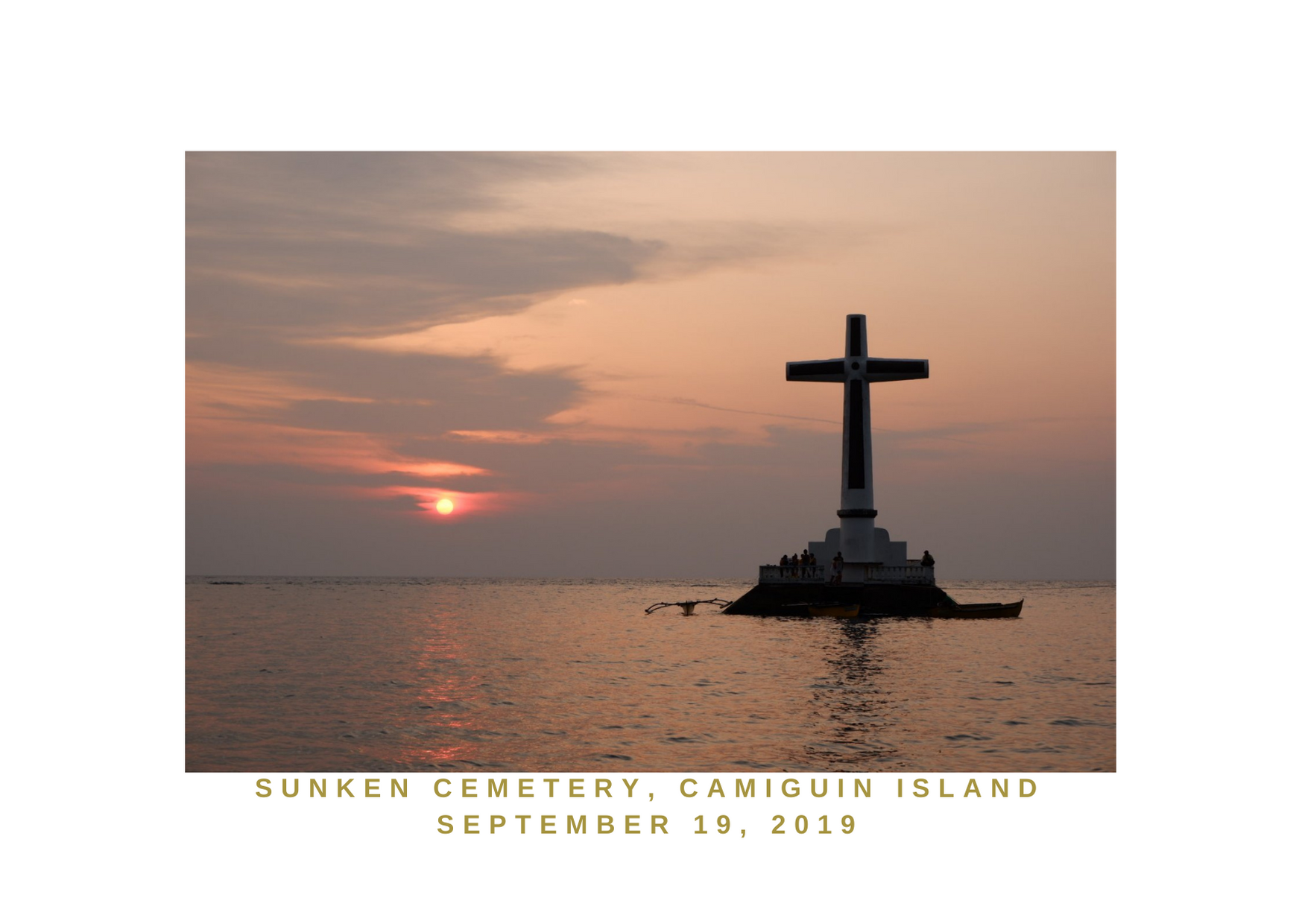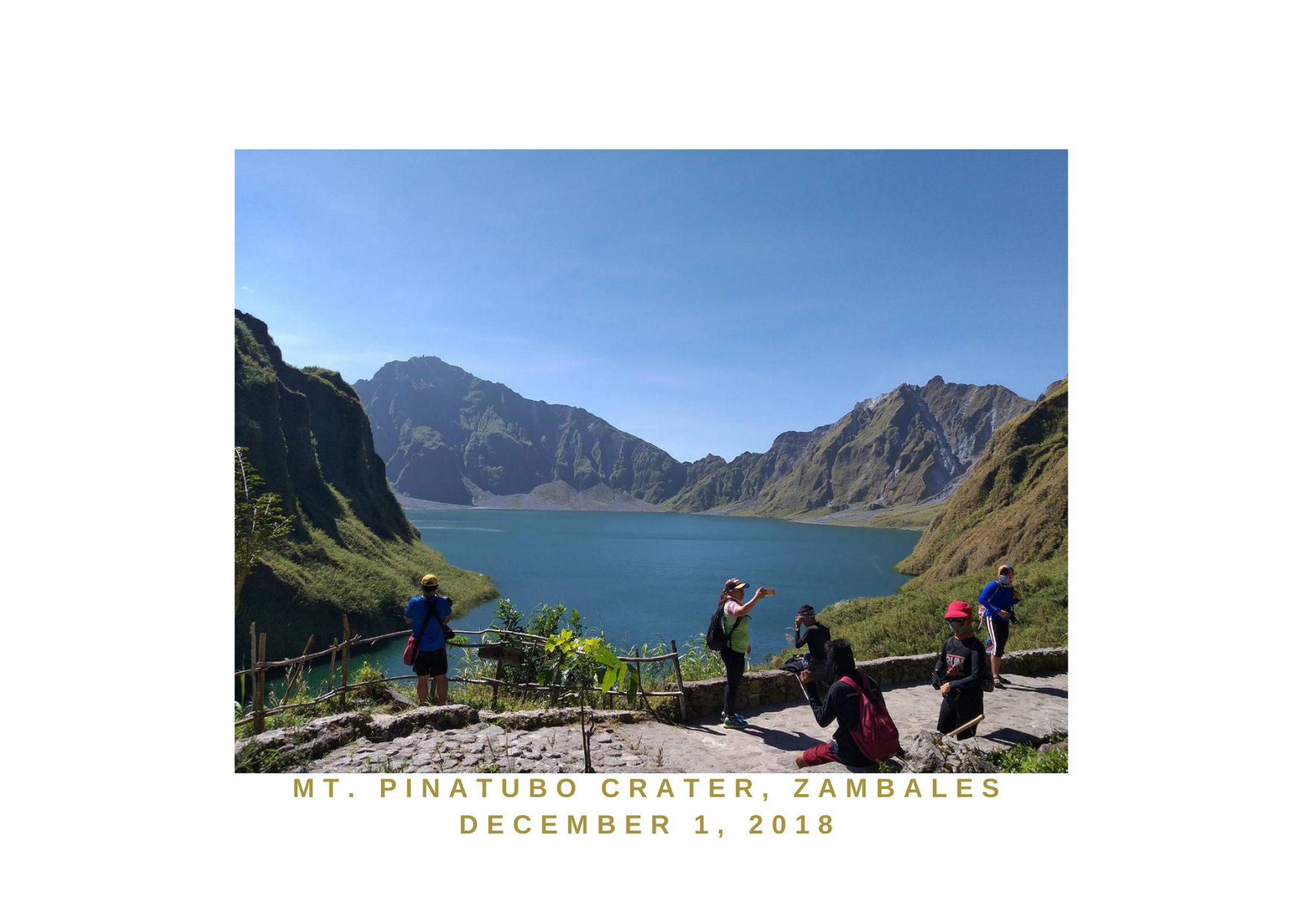 Now that I am starting a blog, having great photos is definitely a big plus.
This year was supposed to be another year of travels for me. I already have flight tickets to Singapore and Korea which I booked last year. It's disappointing to think about the postponed vacations and canceled (and "unrefunded") flights. But we are facing a global crisis and what we can do now is to pray and hope for this crisis to end soon and for all that's been affected by it to recover.
To travel is on top of my post-pandemic to-do list. Meanwhile, I'm spending my time learning other stuff like baking.

The quarantine blues got me feeling unproductive.

The quarantine blues got me baking quarancakes.
I started learning how to bake just last April. This newfound passion simply started from watching cooking and baking videos. It's now one of the things that's keeping me occupied.
As a self-taught baker, I had more than a hundred burnt cookies, cupcakes and muffins, pans of dense, dry and overbaked cakes, and bowls of runny buttercream frosting and overwhipped cream before I got the right ways and methods of baking.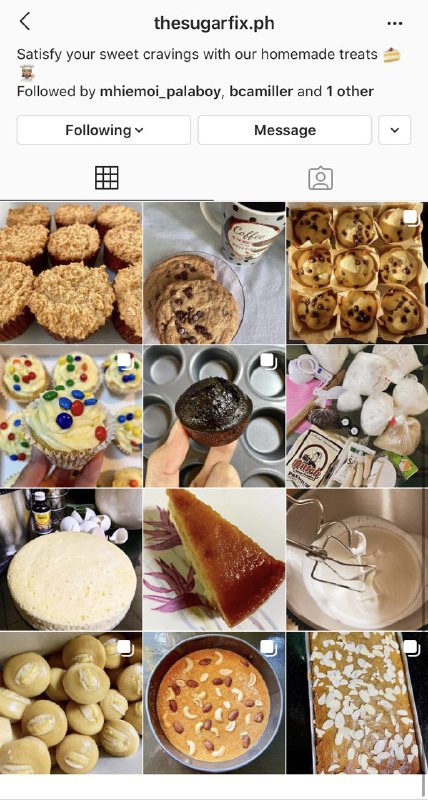 Feel free to follow me on Instagram (@thesugarfix.ph)!
Since it's still not safe to travel, I plan on spending the rest of this year's long weekends mastering cake decorations and write about my baking journey here in a blog series called "The New Baker's Diary".

Apart from those things that I mentioned, here are a few random things about me:
Based on the Myers-Briggs Personality Test, I am a Campaigner (ENFP-T).

I love indie music and I play musical instruments.

Book hoarder. Buys books but struggles to find time reading them.

Definitely a food lover.

Occasional fun runner.

Fur mama.


If we talk about dreams, I've got plenty. But for now, I want to talk more about my realistic goals and ambitions. Perhaps it's too early to say that I have everything figured out already. I honestly can't think of an end goal yet. What's clear to me now are the goals that I want to achieve in the next few years.
Excel in my career as an environmental engineer.

Start and manage my own business.

To travel around the world.
I've set objectives to accomplish these goals. For example, I'm learning about financial literacy to know more about handling my finances and managing my future businesses. Actually, this is one of the topics I'm hoping to read and learn more about from this platform. In addition, I also read success stories of entrepreneurs and businessmen/women to inspire and motivate myself more. These are just small things but hey, it's a start. I know that this is going to be a gradual process and will require a lot of patience and consistent hard work but that's fine. I'm in it for the long haul.

Today, I'm officially starting my Hive journey. This is indeed a milestone for me.
A big thanks to @kimybanez26 and @kayceeports2020 for inviting me to join and believing that I have something to contribute to this community. A shout-out to my friends as well who encouraged me to start my journey here. I feel so excited to finally be pushing through with this long overdue plan of starting a blog.
To professionals who wish to pursue their career as an environmental engineer or specialist, I'm not an expert but let me tell you more about this particular field. To those who are working in the same field as I am, help me encourage others to join us in taking care of the environment.
To aspiring and new freelancers, I can offer you my years of experience as an Upwork freelancer. I can share some tips on building a strong profile, effectively applying for jobs, and maintaining good relationships with clients to increase chances of rehire.
To travelers, I'm looking forward to connect with y'all and hear your memorable travel stories too!
To new bakers like me, let's continue learning, exchange baking hacks and tricks, and become better bakers.
I guess that's it for now. You'll be hearing more from me in the coming days. Thanks to Hive, this coddiwompler's journey of exploring more about life, work, and places just got more exciting!
Coming up next:
Freelance 101: Starting Your Freelance Journey on Upwork
Hong Kong & Macau Travel Diary: How I Traveled Solo on my First International Trip