I know it's been a while, but I'm back again. I've had my energy focused on other areas and I've been taking some time to reflect ~ although I've been feeling called to start sharing again. Thanks to those of you who have stuck around! I had a wonderful experience at a local organic skincare kitchen a couple of days ago that I wanted to share about.
I attended a "botanical craft night" workshop that was held at a place called Blendily on Alberta St. This was something I came across online when I was looking for fun things to do around town. I decided to give it a shot and I'm so glad I did. Originally, my roommate planned to come with me, but she ended up having to work that evening, so I went by myself.
The shop itself is a beautiful, open and inviting space. There are tons of plants around and the minimalistic design approach makes for a clean and refreshing vibe. I'll include some photos of what it looks like below,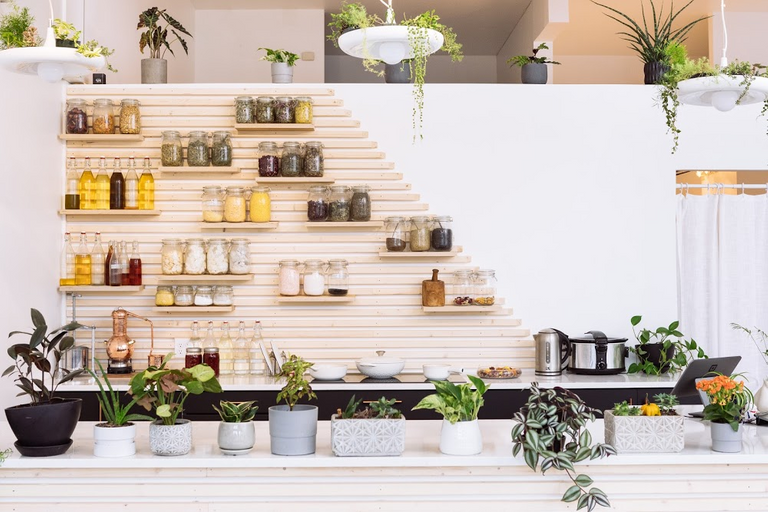 source
From their website...
"Blendily is a women-led skincare kitchen that handcrafts all-natural beauty & wellness products from fresh, organic, and wild ingredients. All of our products are handmade in small batches or made-to-order. Our rotating menu features local, seasonal, and sustainably harvested ingredients."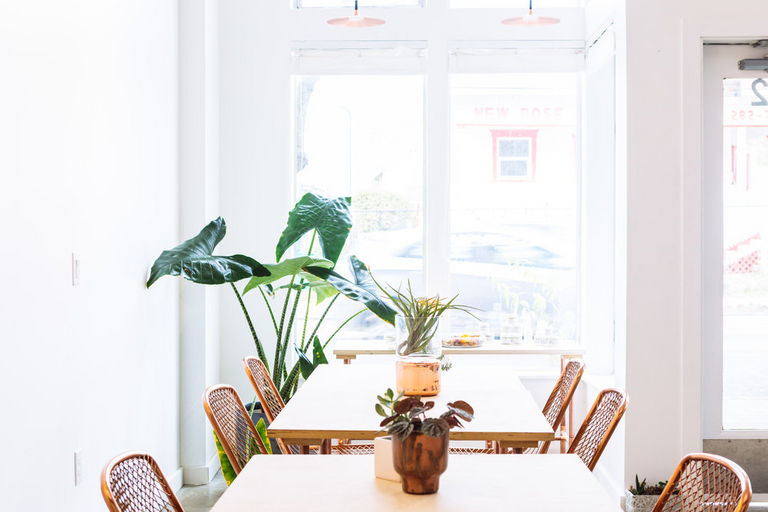 source
The owner, Ivy, holds these botanical craft nights a couple of times a month, and each is centered around a different topic and project involving plants. Unfortunately, I missed the botanical powder painting workshop that was held a couple of weeks ago, as it filled up before I could get a spot. That is one I would have loved to have attended because they mixed paints from herbal powders such as hibiscus, turmeric, neem, and charcoal. It would have been right up my alley but I'm so glad I went to the next one nonetheless.
Before we started, we had some organic snacks and chatted with each other, then took turns washing hands in preparation of the tea making. Ivy went through and spoke to us about each of the herbs we were putting into the blend, pulling some from each jar with tongs and placing it in a little bowl. We passed each of the herbs around to observe, smell, and taste them. All of it was dried which makes the plants a bit harder to distinguish. Some if not all of them were foraged for & harvested locally.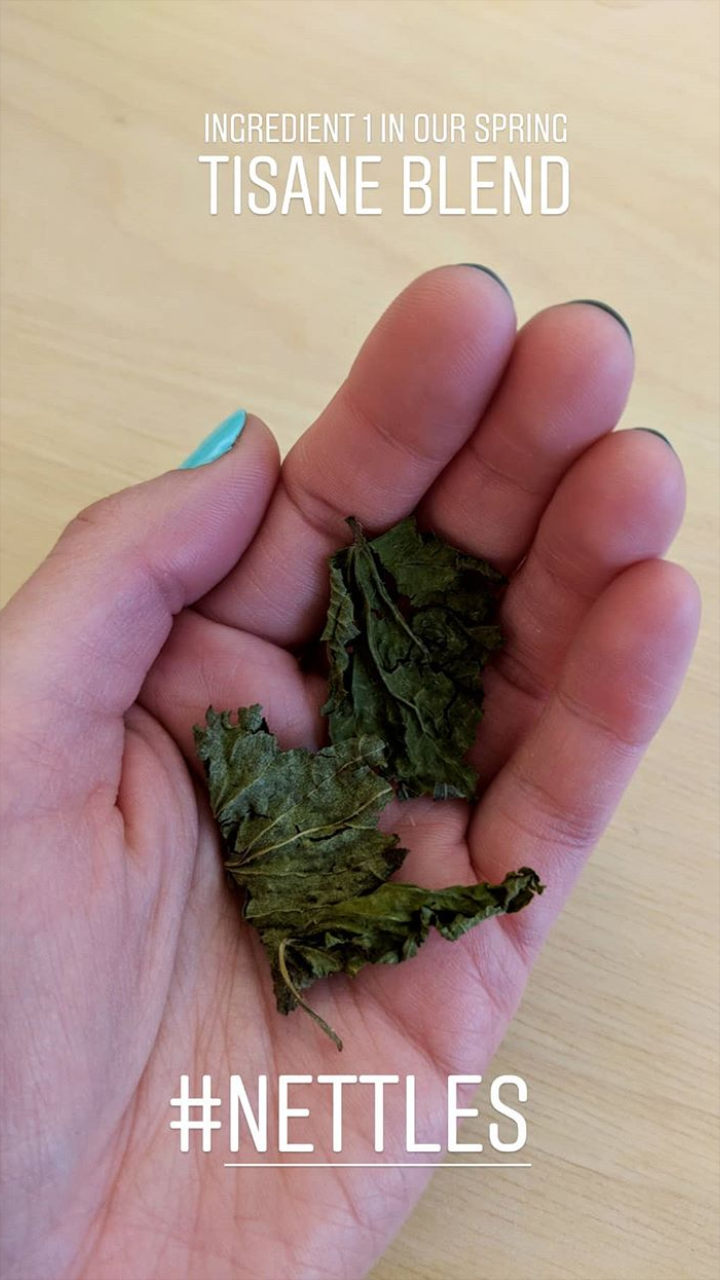 The first thing that went into our blend was nettles. Among other things, nettles are a natural diuretic, helping you to flush toxins from your system.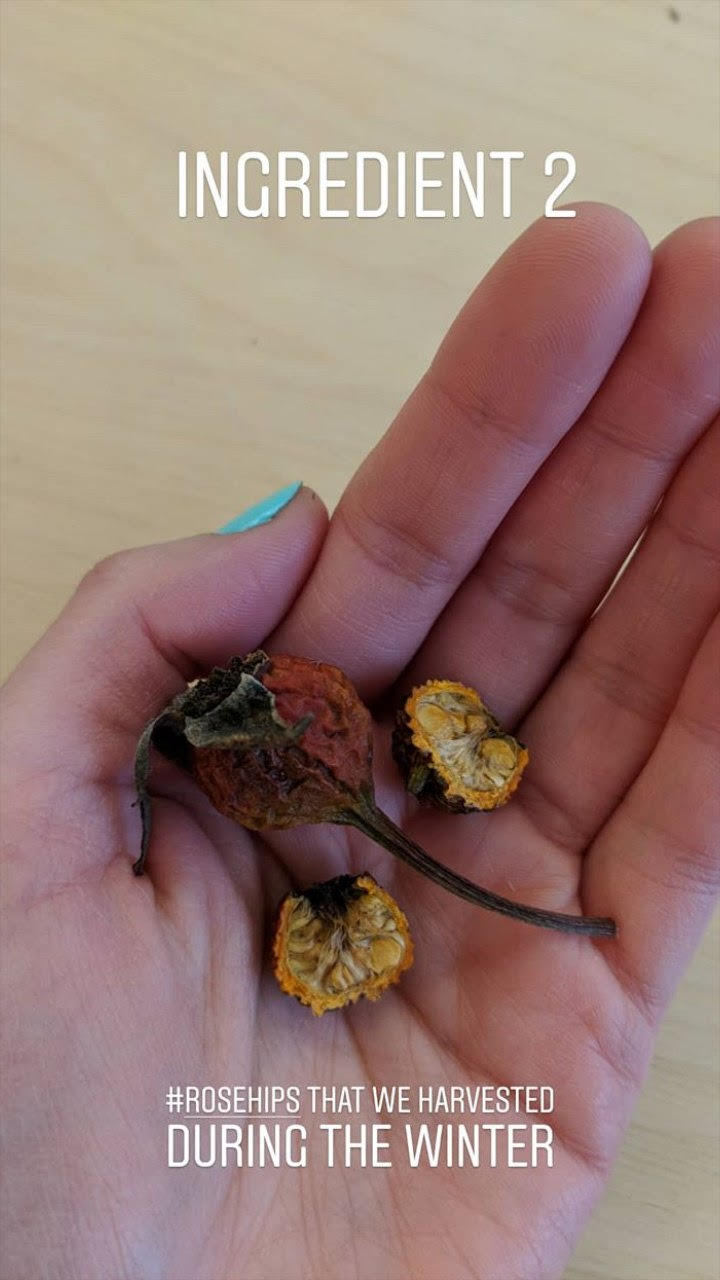 Rose Hips was our next ingredient. The hips are what are leftover after the rose has already fully blossomed. They are actually the fruit of the rose and they contain a lot of vitamin C and have been known to relieve respiratory conditions.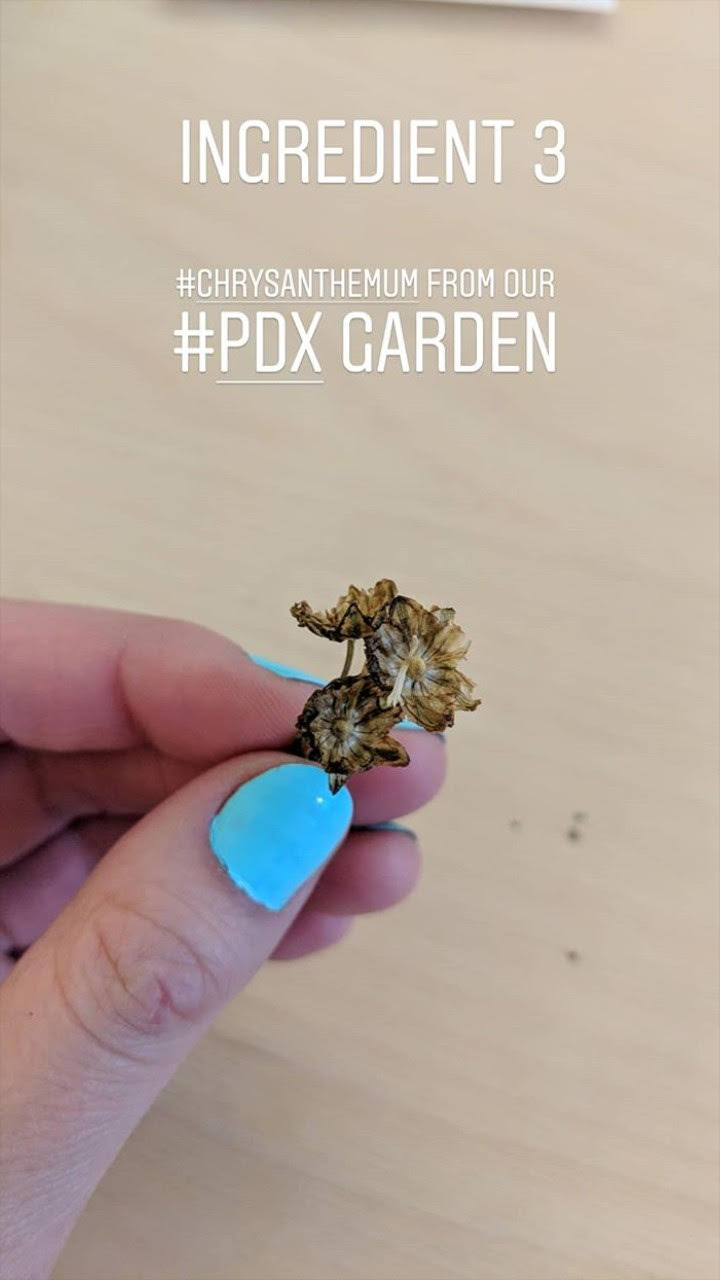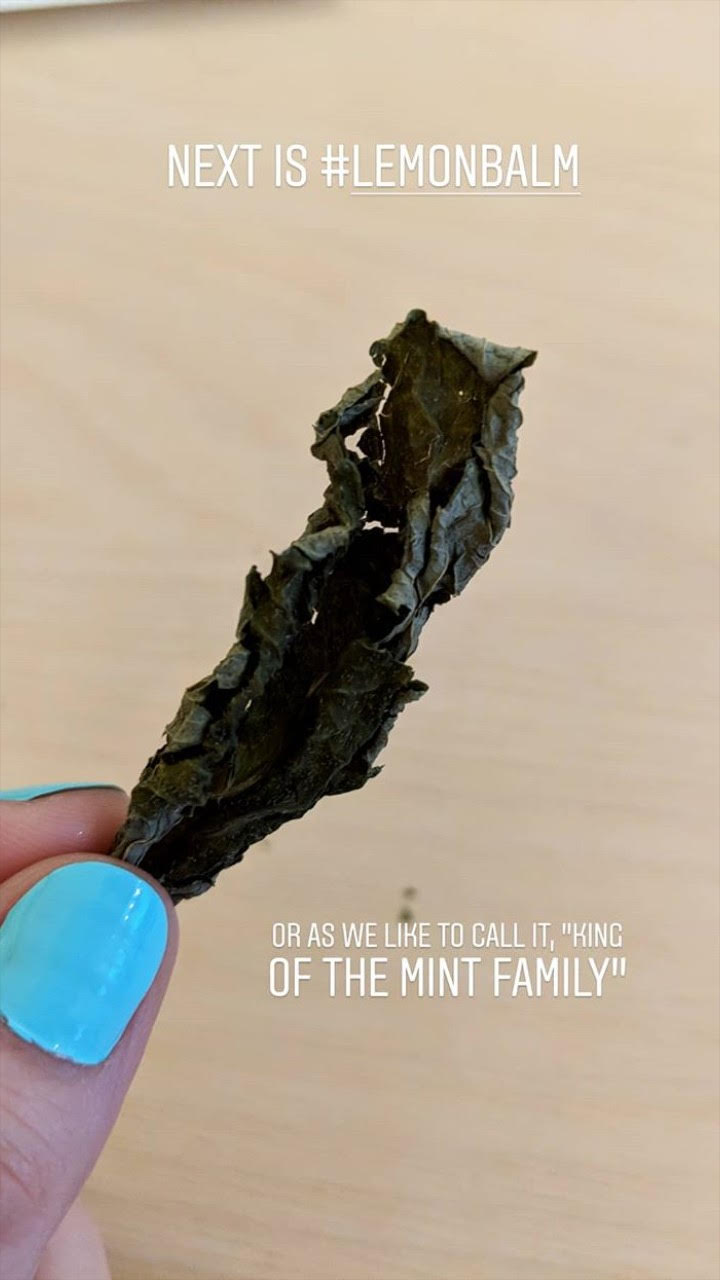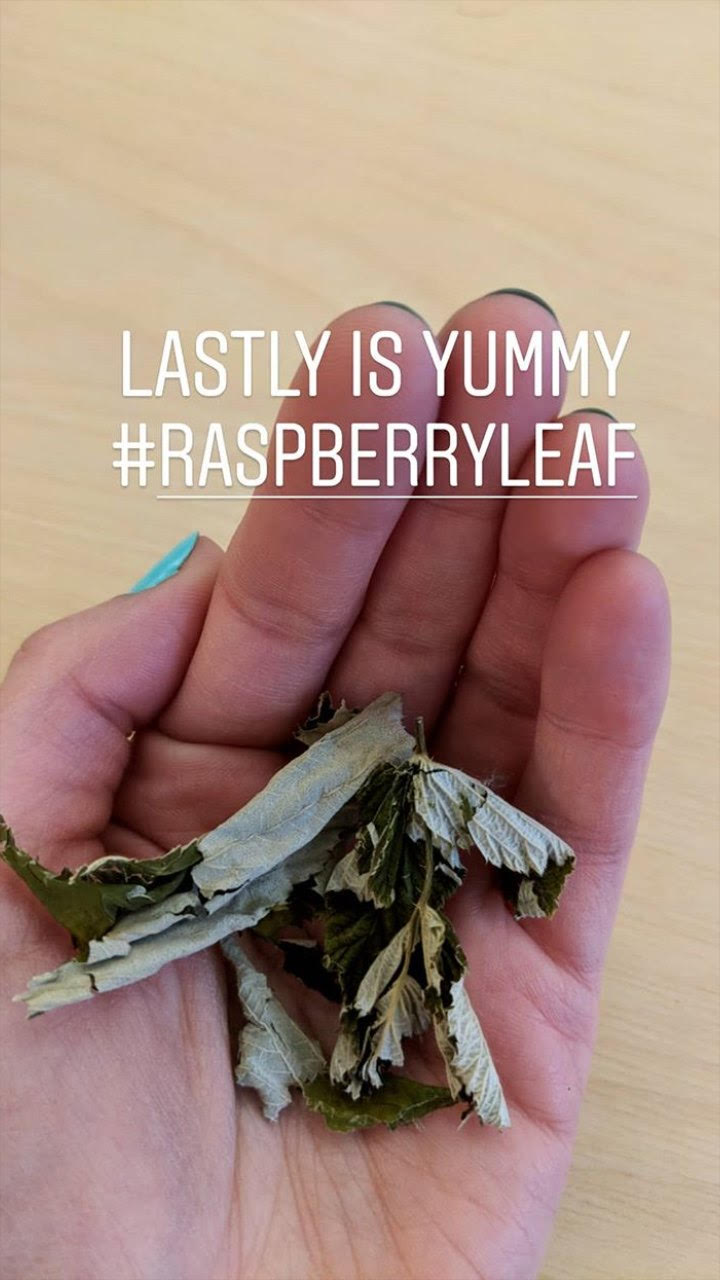 Chrysanthemum, lemon balm, and raspberry leaf were the last three ingredients in our blend. Chrysanthemum is anti-inflammatory as well as antibacterial, while lemon balm has been said to relieve stress and anxiety on top of having antimicrobial and antioxidant properties. Raspberry leaf benefits women's reproductive health, boosting the immune system and helping the heart.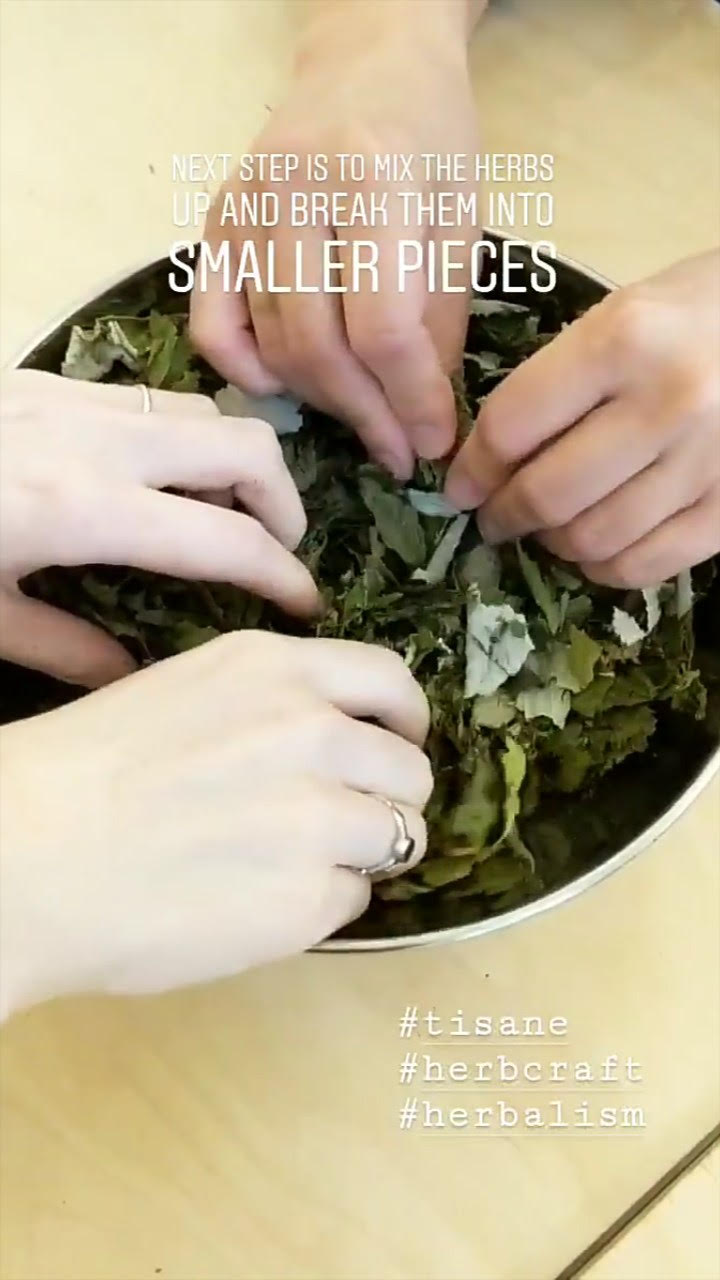 After putting everything together into a bowl, the next step of the process was to crush it all up. We kept the rose hips separate and ground it up with a mortar and pestle before mixing it in with the rest of the blend.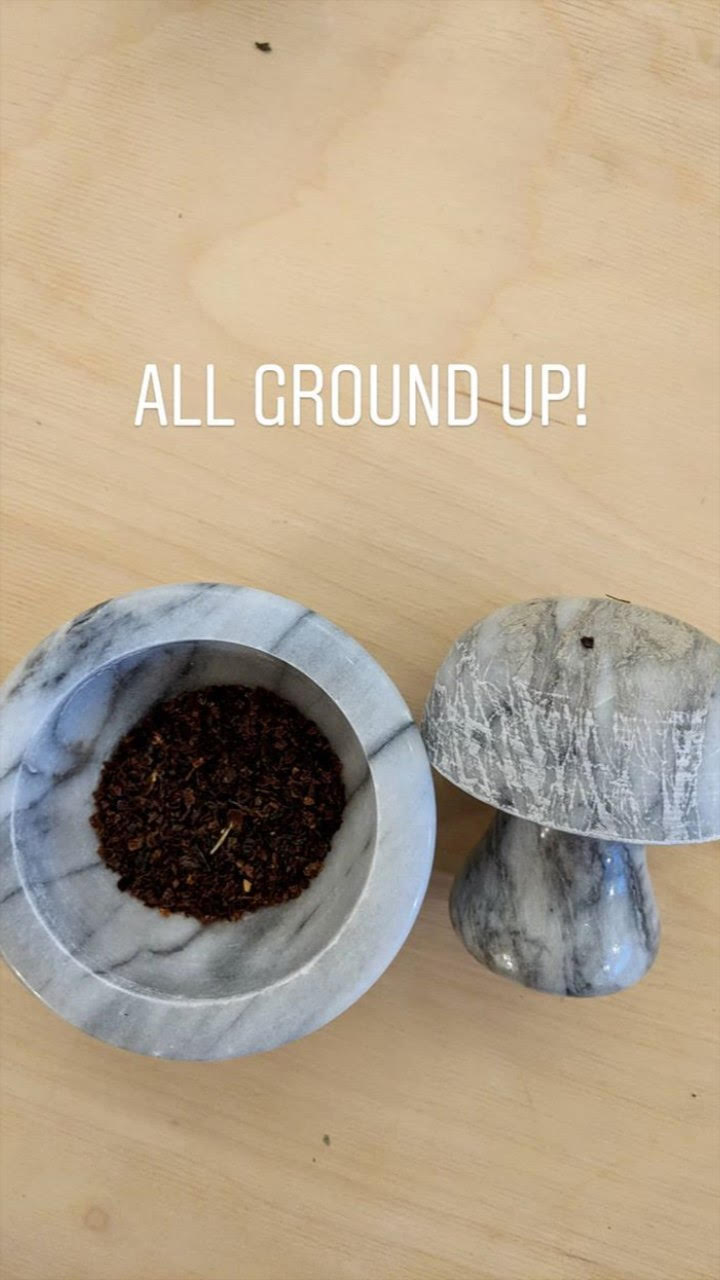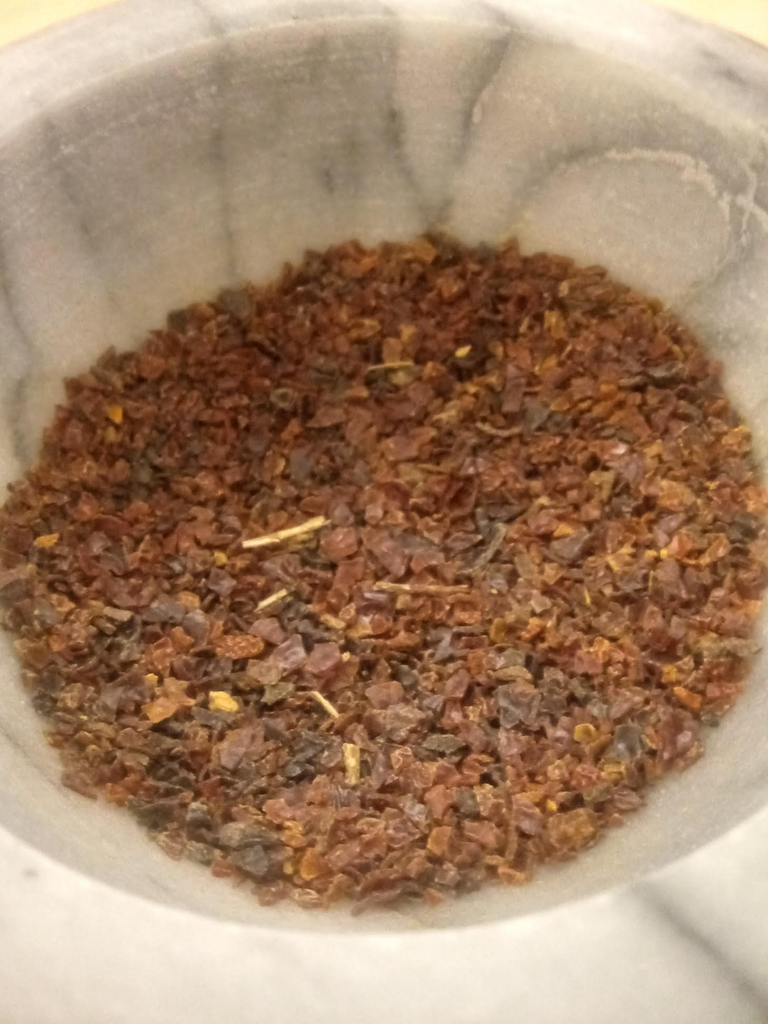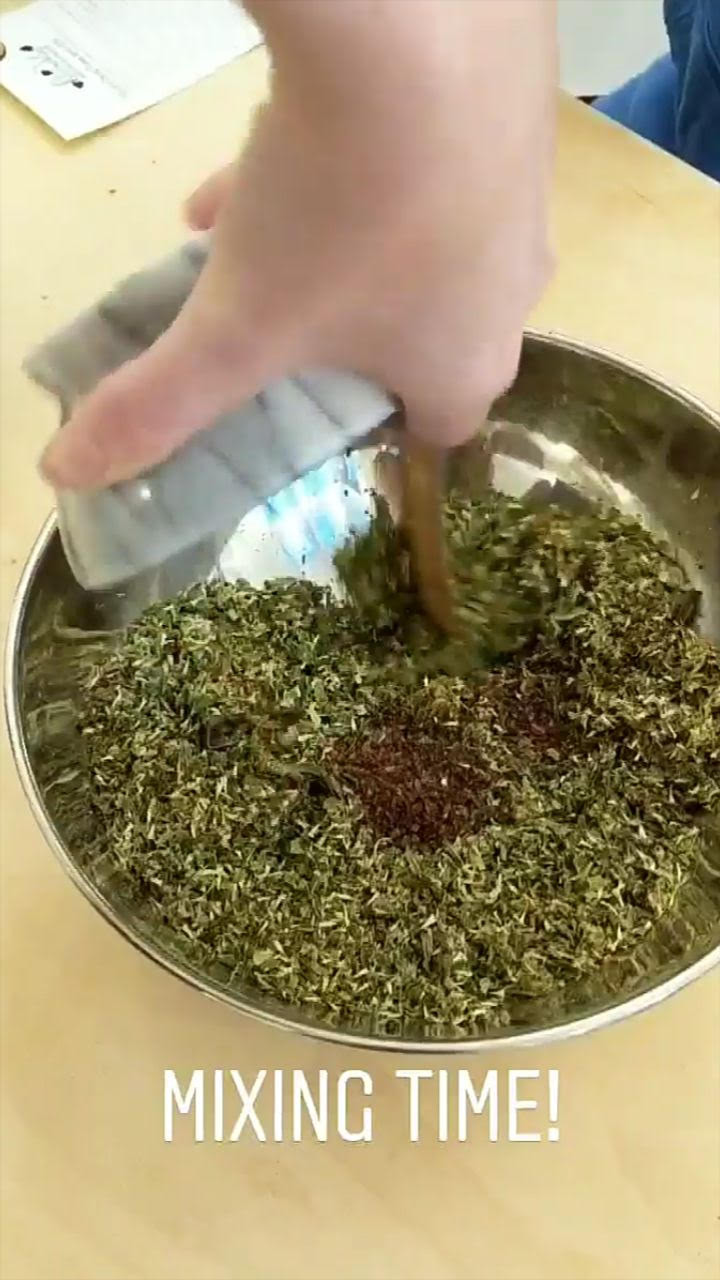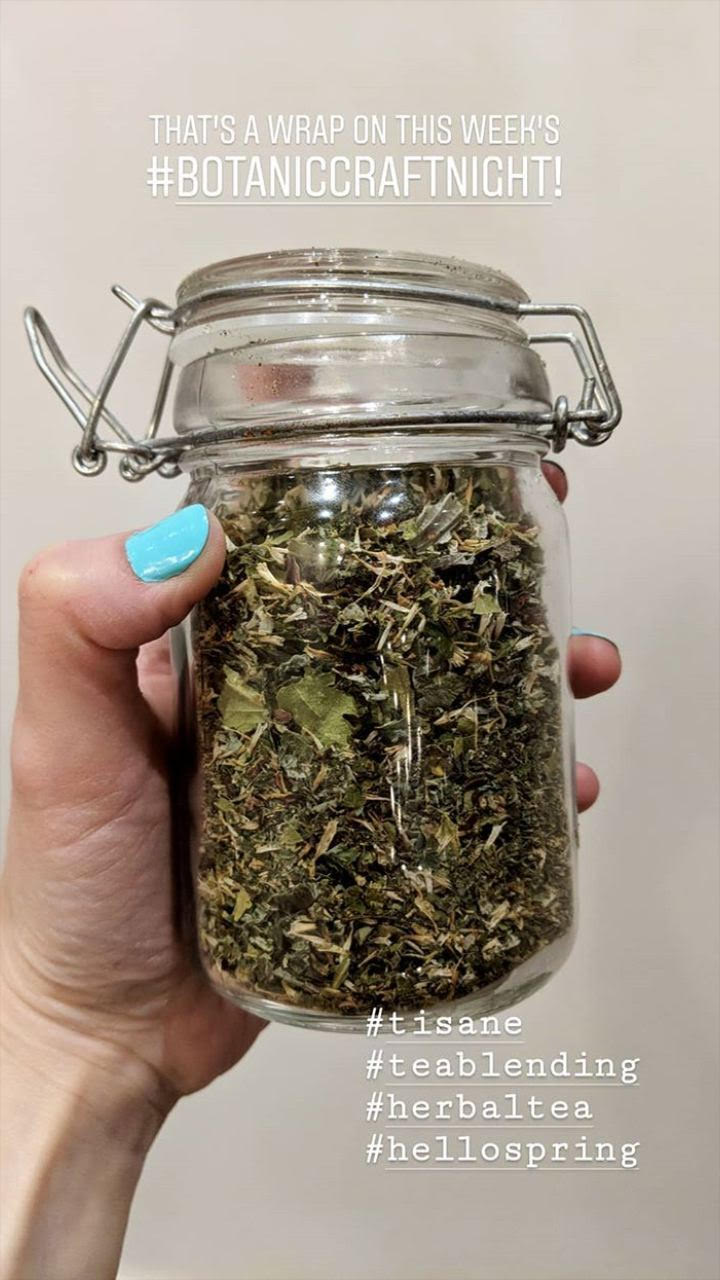 We even got to take home the rest of the tea we made. There's my jar in the photo above. After blending it all, it was time to put it in the teapot with some hot water! Check out the gorgeous teapot in my short video below.
This tea blend is meant to support you through the seasonal transitions of winter stagnation into spring movement. The herbs in the blend also mirror what remains from the winter- chrysanthemum and rose hips to provide floral uplift and immune support.
I would highly recommend checking out this shop if you're local. They have a wide variety of natural skincare products to choose from, all handcrafted in small batches. Personally, I'm really looking forward to trying more of them. It's always good to see companies taking the ingredients we put on our skin seriously. Blendily does an amazing job with being transparent in what they are using. You're actually able to read everything on the label which I really respect.
Thanks for reading and continuing with me along my journey. Blessings, friends!