Dolphins are very smart and friendly mammals. They are part of the toothed whales family, which includes orcas I wrote about earlier. On the Tenerife island, where I was the last year and took these beautiful photos, it was a pleasant temperature, not really hot or cold. So there were many dolphins near this island because it was the most favorable temperature for them.
First time I met these animals I was seven and it was incredible experience in my life. Also, I was really afraid of this big slimy fish (to understand all my feelings, now when I'm much older, I'm afraid of small fish)
The scariest moment was when one of the dolphins I was holding on started to swim to the bottom of the sea. As I said earlier, I was really scared of these animals, so I couldn't just let him go and swim up. So I made big breath and waited for the dolphin to swim up.Fortunately, he started to swim up in 30 seconds.I was very upset and scared after this situation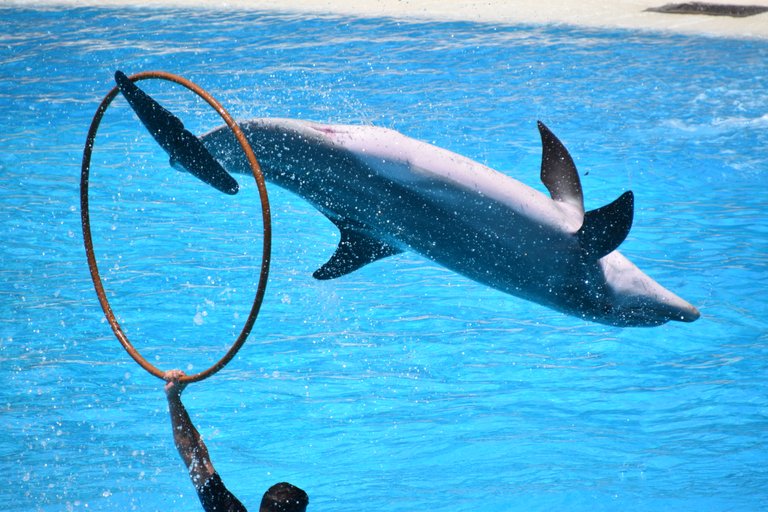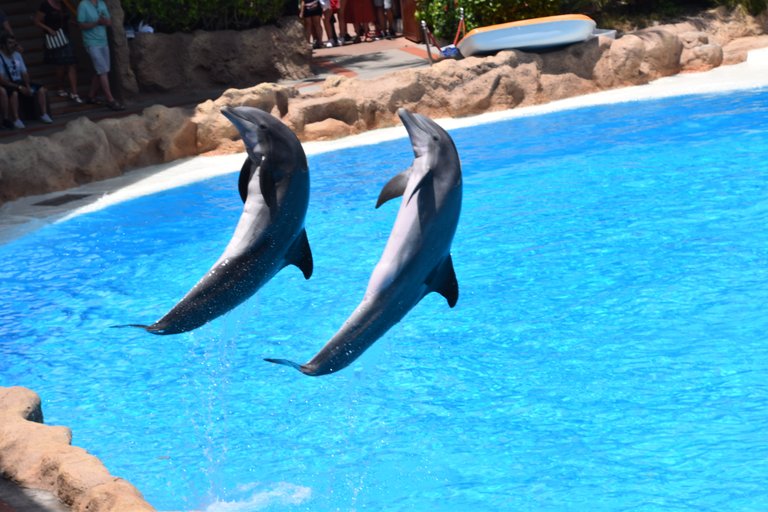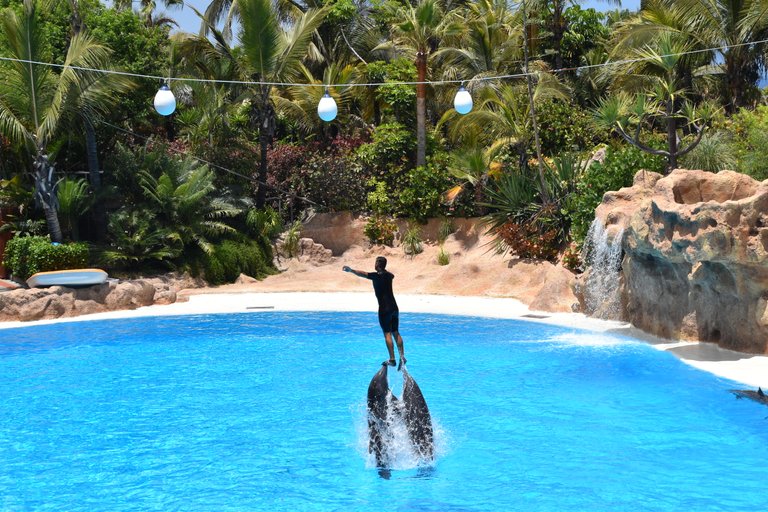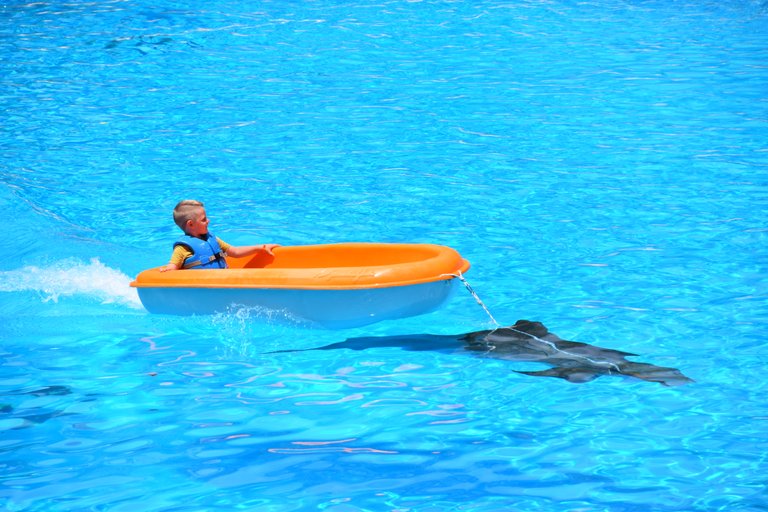 I hope you like my story, photos and you've also met dolphins or seen them before))
Thanks you for reading. Upvote my post))
With best wishes!