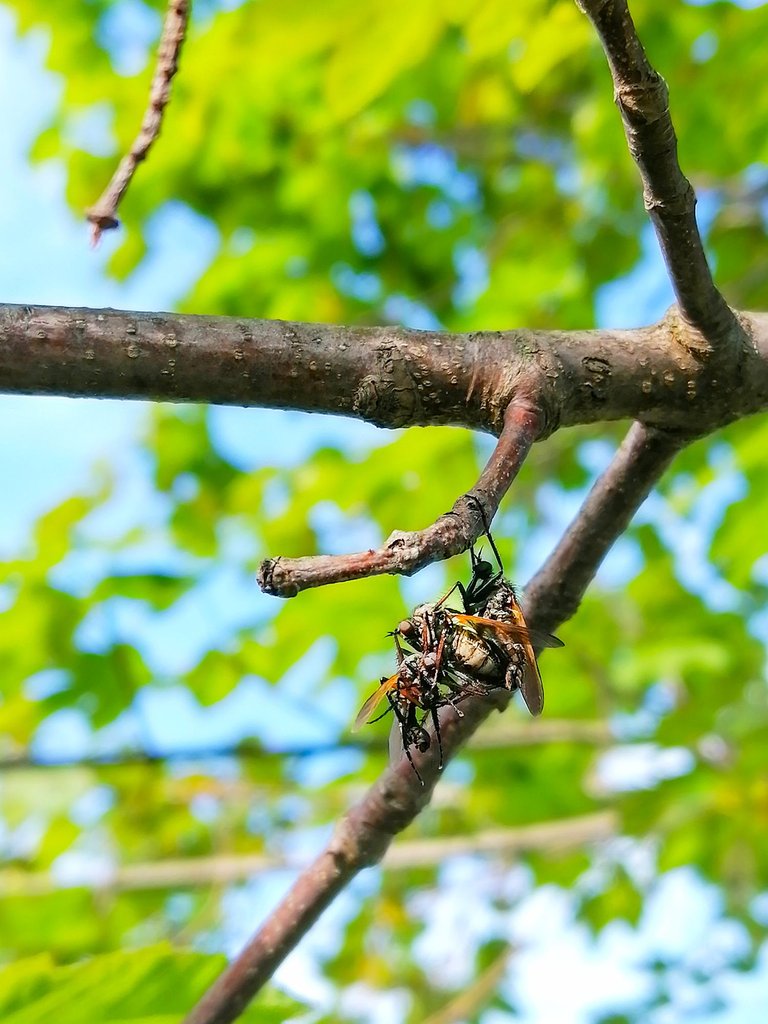 I saw a disturbing thing in the garden that day.
I've told you before that I don't like to watch such things, every creature has the right to a private life, although some creatures literally roll their actions in your eyes. As it was here.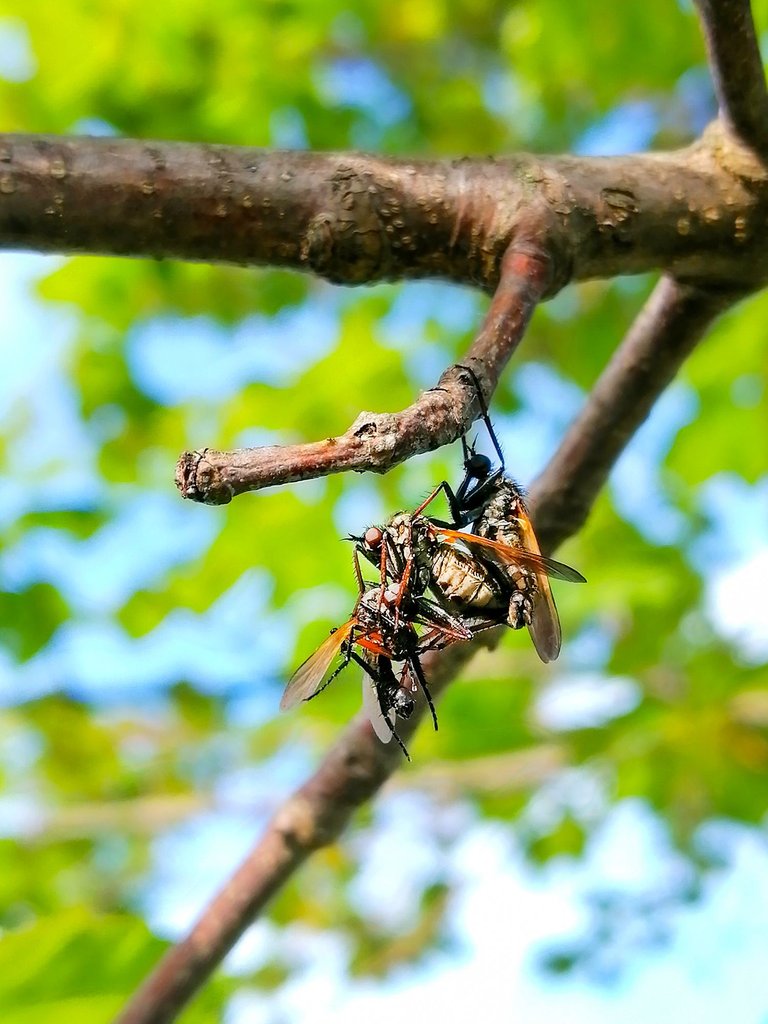 And I was downright shocked when I saw this thing. I'm not a biologist and I don't know anything about these insects, but this was not the only such "three" that I saw in the garden.
They are doing something. Which I don't understand. But do we fundamentally understand the animal world? Take a praying mantis or a spider for an example.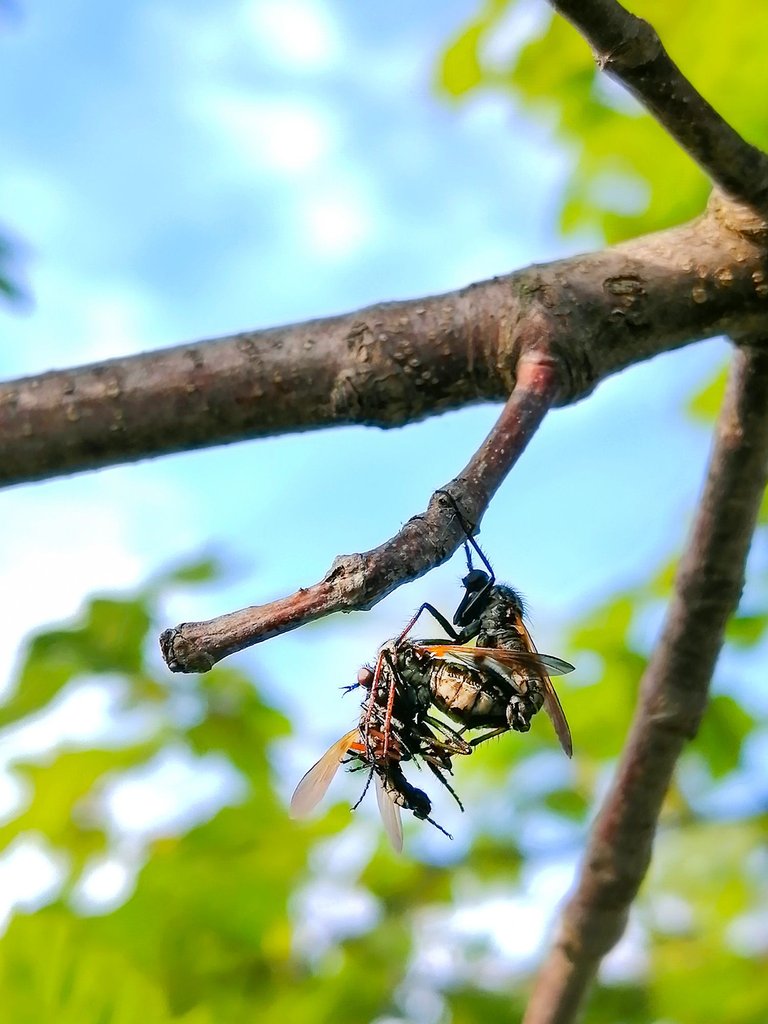 Here in this picture there is love and death in one place. That is what I can discern, though I do not understand it. Two live insects while the third appears dead.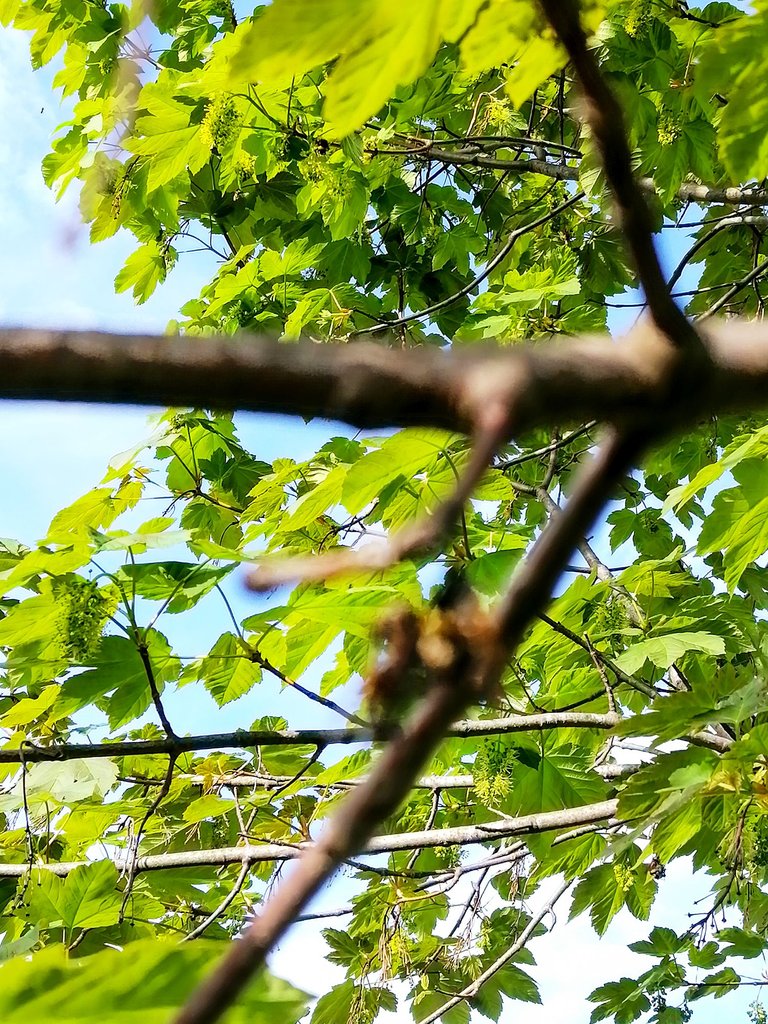 End of observation.
---
Copyright: @soulsdetour
---
| | |
| --- | --- |
| | Soul's Detour is a project started by me years ago when I had a blog about historical and not so popular tourist destinations in Eastern Belgium, West Germany and Luxembourg. Nowadays, this blog no longer exists, but I'm still here - passionate about architecture, art and mysteries and eager to share my discoveries and point of view with you. |