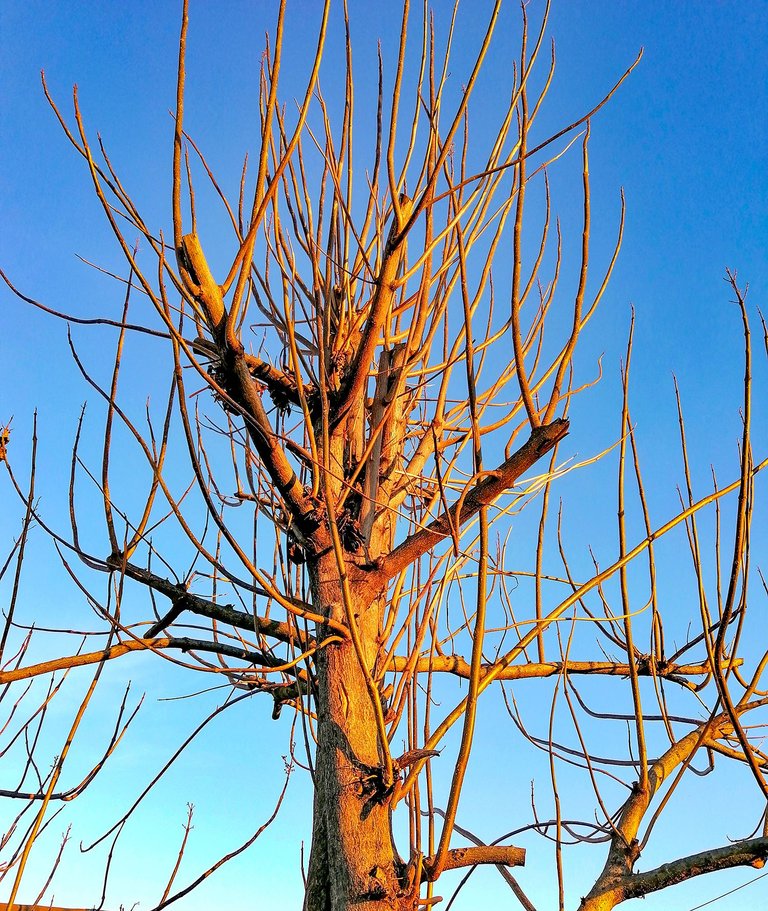 I took these pictures at the beginning of the year when I was going to do a huge post about this tree, telling you, revealing to you the truths about it.
Today, however, I feel that even just these three pictures clearly show what I want to say.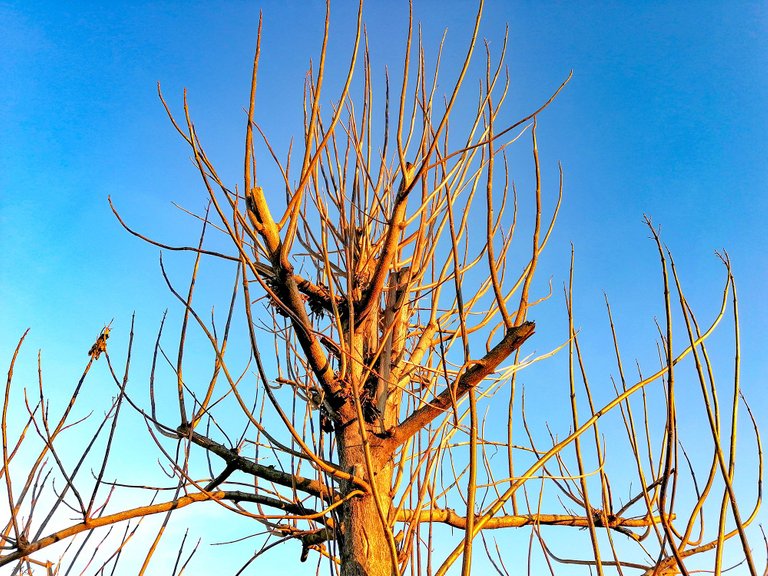 A monster. This Asian tree is invasive and very aggressive, the moment some of its branches are cut, it immediately produces new ones - you see all these strange and unnaturally sticking up branches. So fast do these new branches grow that one is afraid to go under this tree - perhaps its branches will wrap around him like the Gorgon Medusa and suffocate him in revenge for the cut branches.
This is really creepy.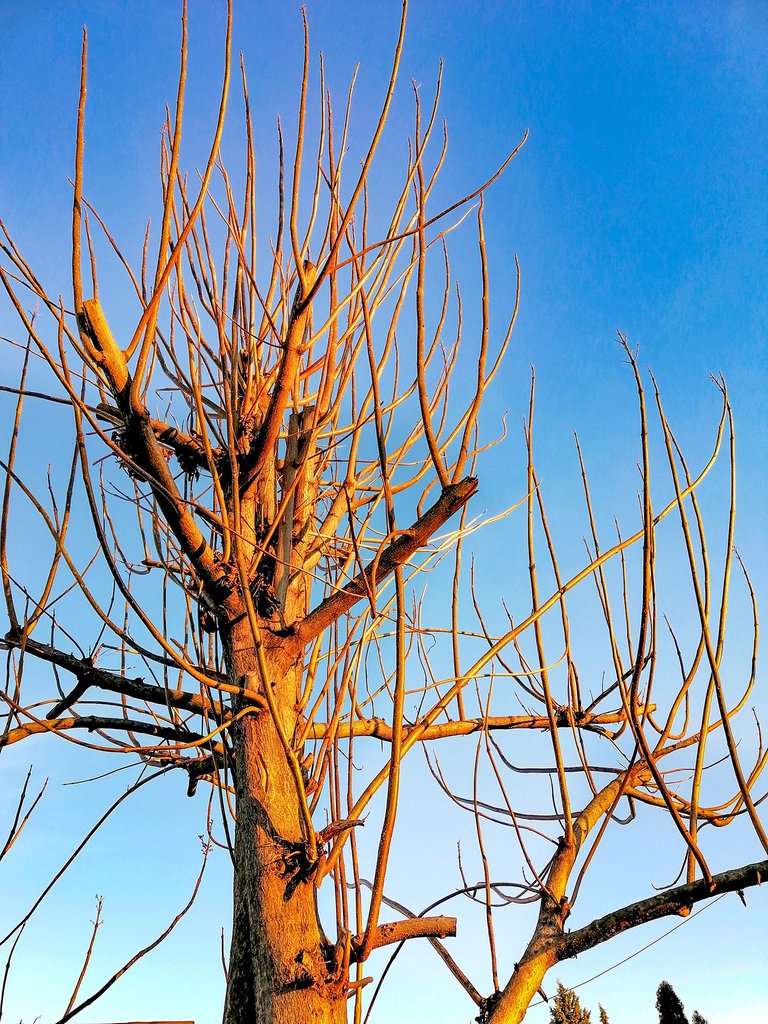 And I really had a psychological barrier to walking past it for a certain period of time. 😐
---
Copyright: @soulsdetour
---
| | |
| --- | --- |
| | Soul's Detour is a project started by me years ago when I had a blog about historical and not so popular tourist destinations in Eastern Belgium, West Germany and Luxembourg. Nowadays, this blog no longer exists, but I'm still here - passionate about architecture, art and mysteries and eager to share my discoveries and point of view with you. |