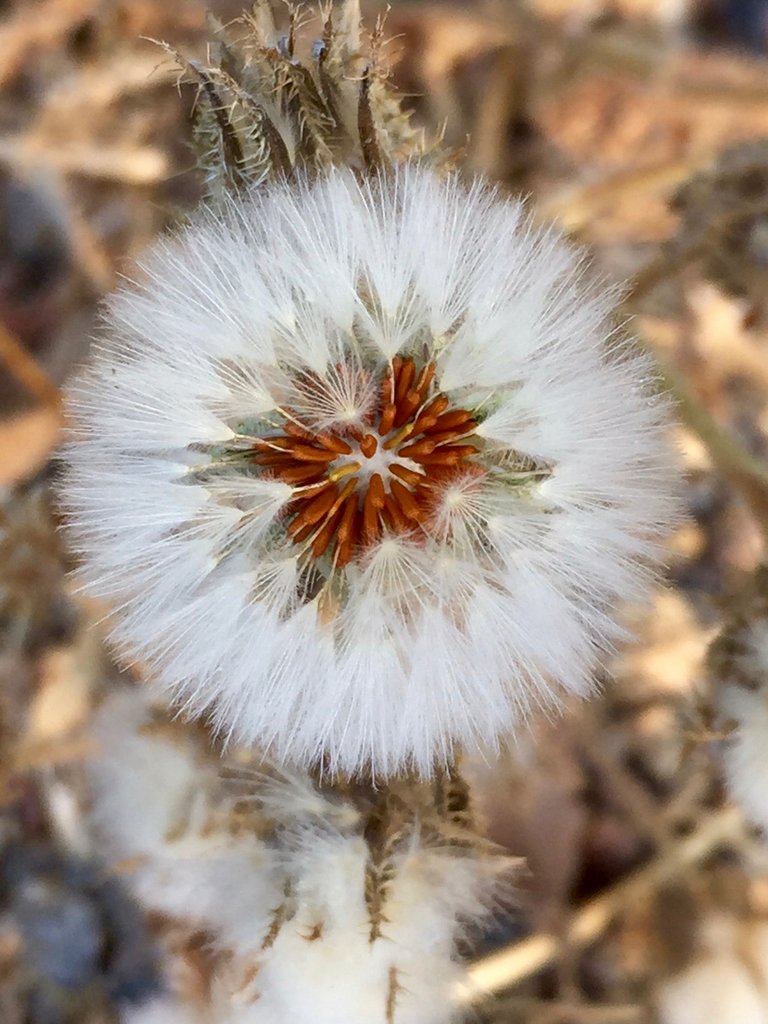 One strong gust of wind and summer will be gone.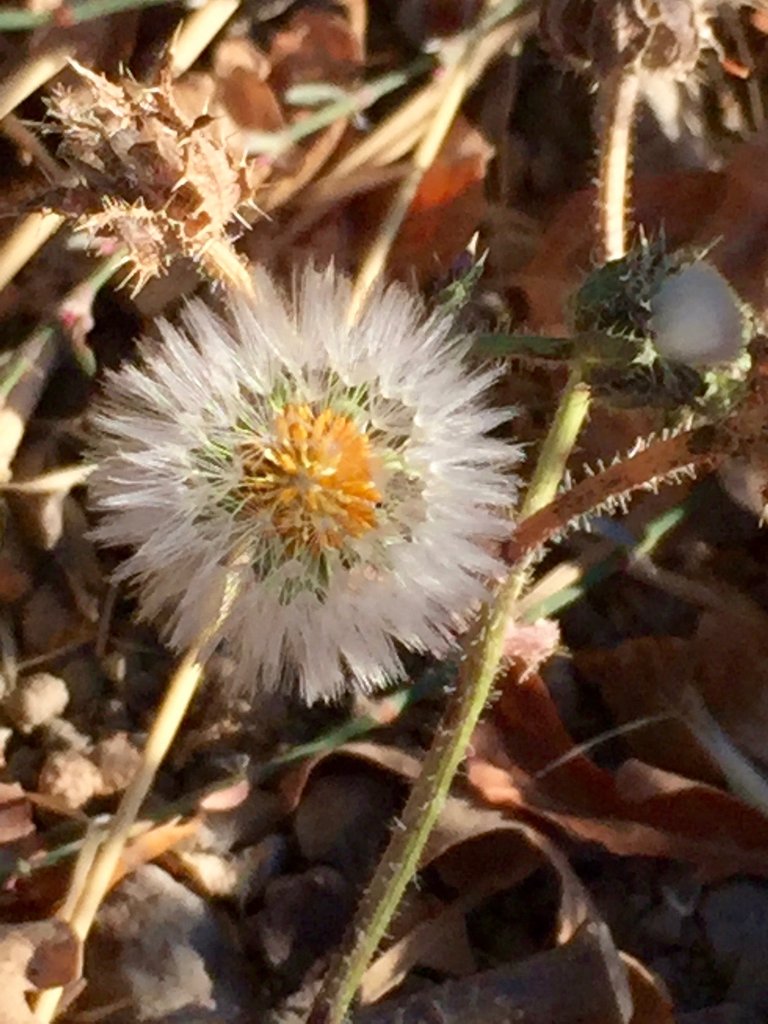 Interesting that seeds go from yellow to brown.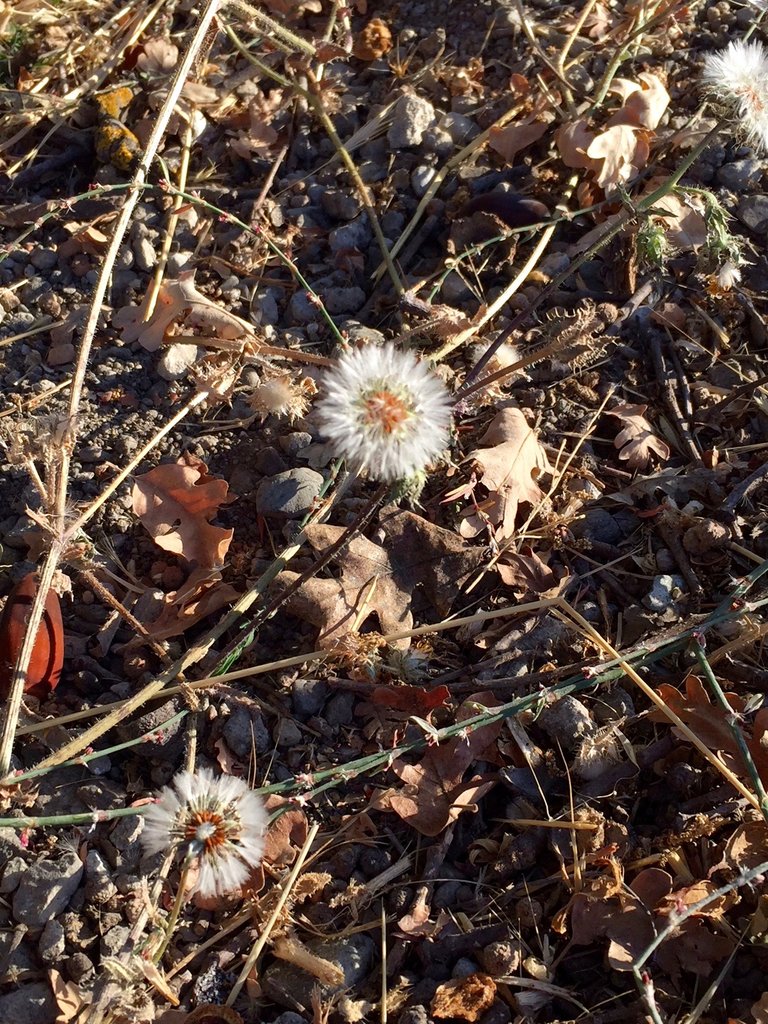 A scene we walk by everyday. Amazing how a closer look is so beautiful.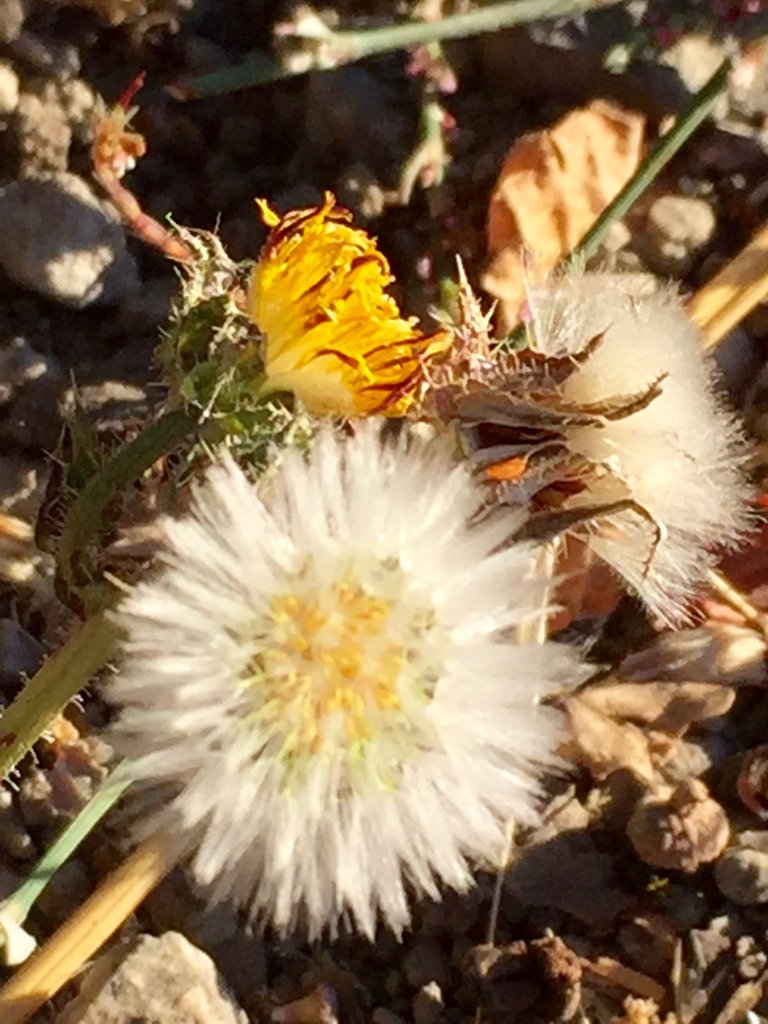 Remains of yellow bloom.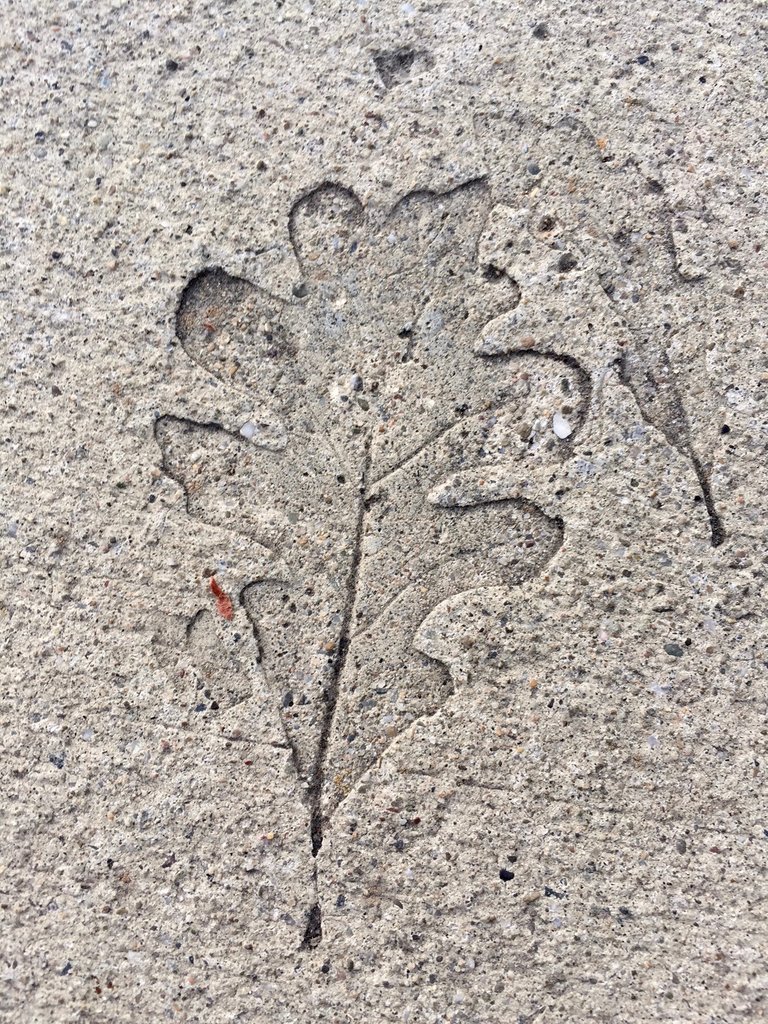 Fall is coming. Another leaf caught in drying cement on the sidewalk.
Dublin, California. September 2018. All photos original.