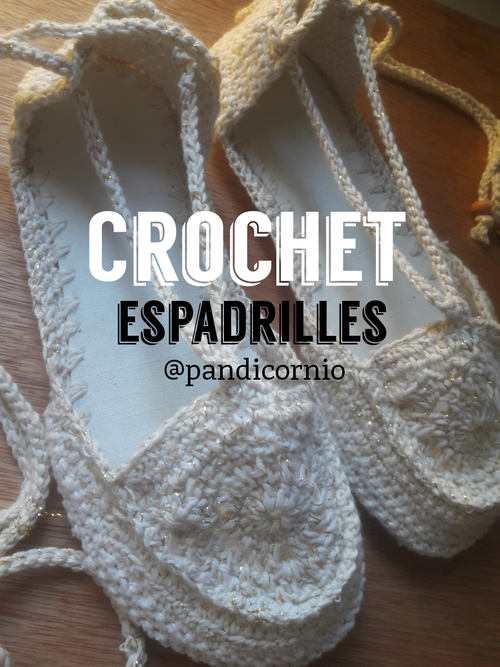 Hello friends!
Today I want you to see a job I wanted to do a long time ago but I had not had the opportunity to execute it.
---
It is crochet espadrilles.
These shoes are very easy to make, I loved the result.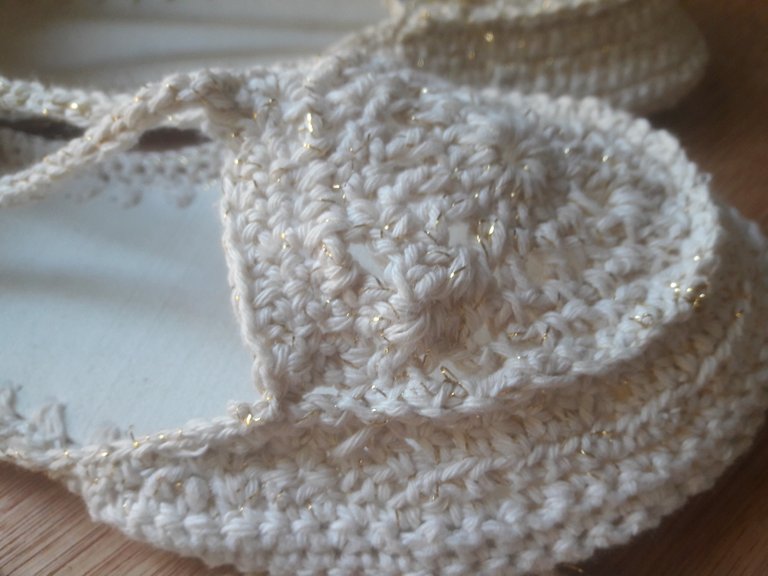 I regret not having taken photos during the production process, but it is that I got distracted and forgot it completely.
---
But hey, I'll tell you a little more.
For this project use a pair of 6 mm thick microporous sheet soles, which drill with small holes around the edge to be able to hook the first points.
Use cotton thread. Cream colored to knit the espadrille.
.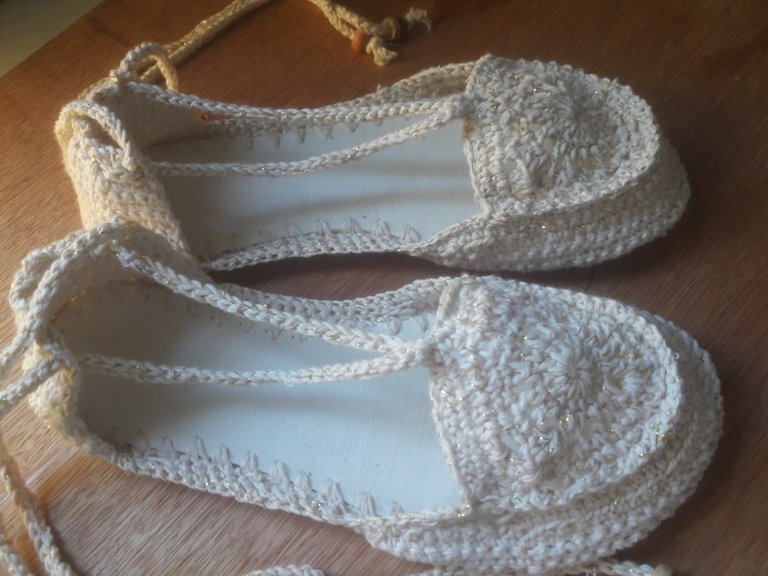 I followed a pattern that was making several examples that I saw on the internet.
But since I am a mess to compose patterns, I am not going to publish it today because I have to translate it completely.
When I take some time off, I'll do it and I'll show you.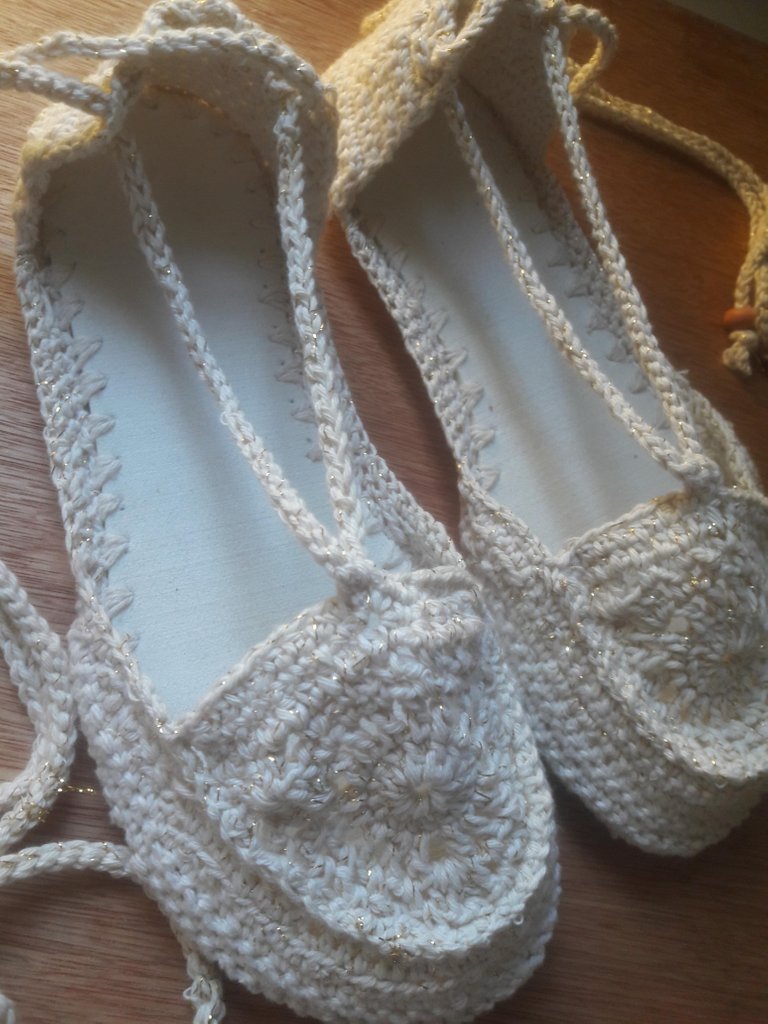 The result of this project fills me with satisfaction, I am very happy to have finished it.
They are perfect for warm seasons!