Referências:
. Standard Catalog of World Coins, by C. L. Krause and C. Mishier
. https://en.numista.com/
. https://www.wikipedia.org/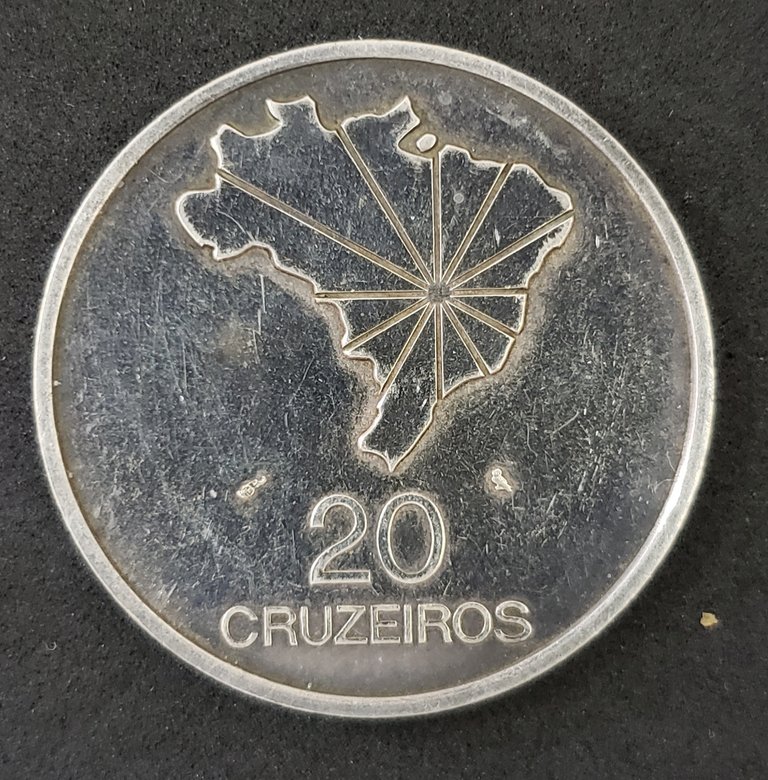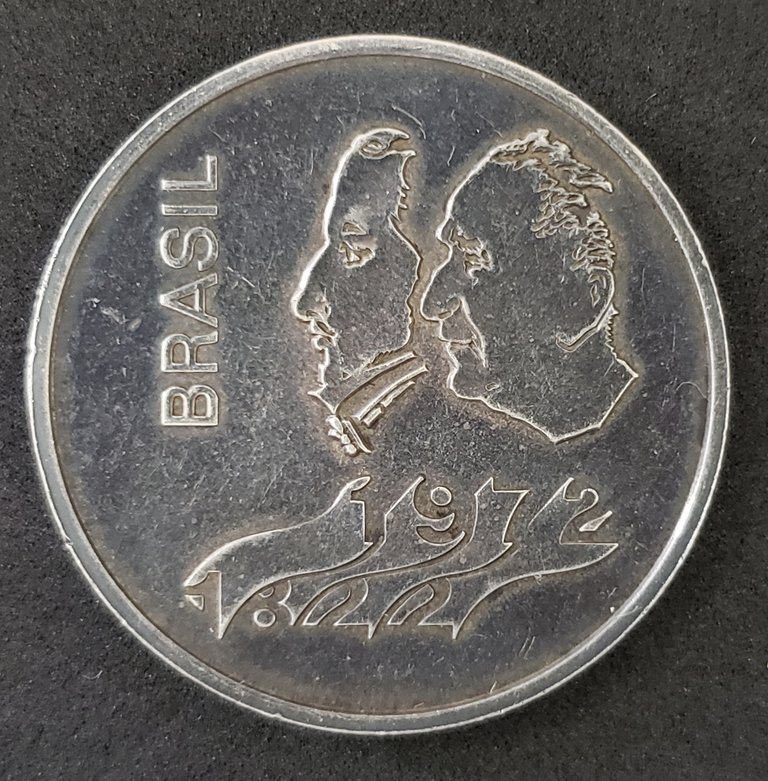 Características:
País: Brasil
Valor : 20 Cruzeiros Novos
Ano: 1972
Peso: 18,1 g
Material: Prata 90%
Cunhagem: 502.000
Tipo: Moeda Comemorativa.
Esta moeda comemora o 150° Aniversário da Independência do Brasil.
O reverso mostra um mapa do Brasil, com o sol centralizado em Brasília.
O obverso mostra os perfis de Dom Pedro I e do General Emilio Garrastazu Medici, então Presidente do Brasil. Abaixo vemos as datas 1822 e 1972.
Na borda está escrito "SESQUICENTENÁRIO DA INDEPENDÊNCIA".
Ambos os lados foram gravados por Raymond Joly.
Muito obrigado e até a próxima moeda.