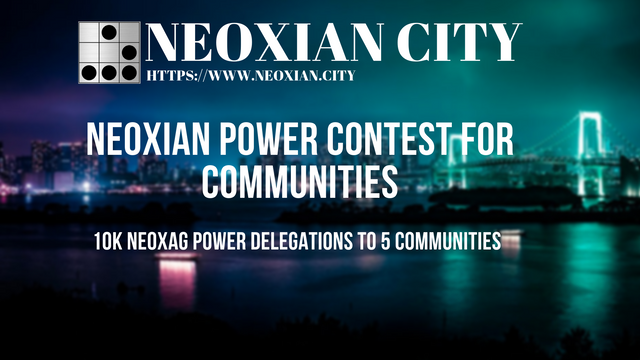 Hey fellow Steemians,
if you're following the development of the steem tokens you might already know that @zaku is giving away 5x 2000 NEOXAG to the 5 tribes with the most nominations in this contest.
But there is also an incentive for you to nominate the community you want to support (Besides obviously supporting the communities you care about):

If you want to participate and nominate tribes yourself, here are the requirements:
You have to write a post in which you nominate up to 5 communities that you think are deserving and would benefit from the delegation
The communities that already have a neoxag delegation are not eligible in this contest
Include the tag #neoxianpowercontest with your post
The contest is open to all Steemians, but you are only allowed one entry each
Comment your post link on @zaku's post including a short description of your nominated community.
If however you are not interested in participating, you might want to resteem the nominations of your peers, as it will support your communities aswell
But if you want to, you need to hurry a bit. The contest is ending in less than 16 hours!

My nominations are:
Battlegames.io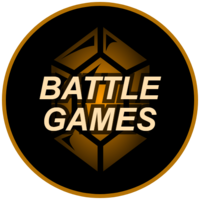 This is Steem's original gaming token, and right from the beginning I fell in love with the project. I think this is mostly due to personal passion, having spent thousands of hours gaming myself, I can now support other players by curating their content with the tag #battle. This community is also very inclusive and supportive, and I love to be a part of it. I think that this tribe does deserve a delegation as it will for sure be a good opportunity for cross-promotion so both communities can benefit.
Contest Kings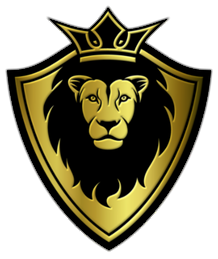 I'm quite new to the steem world, but in my short time this community has helped me a lot in coming closer to realizing my dreams. Awesome people who want to support everyone with a positive mindset. Recently I have joined the Splinterlands Guild and am now trying to promote and get more people to join this awesome brotherhood. This group is very supportive and I'll be happy giving something back with this nomination. I also think, that the delegation could help further realize the communities' aims.
Steemace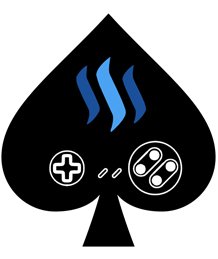 The reasons are very similiar to nominating the battlegames tribe. Gaming is just a personal passion and I love that I can curate content for these two beautiful communities at the same time, because most of the content shared is synergetic.
I think the management with @thebluewin and his team is very capable of launching and developing this project successfully. Same goes for @agr8buzz from battlegames. Two honest and positive guys creating good communities for people who need it!