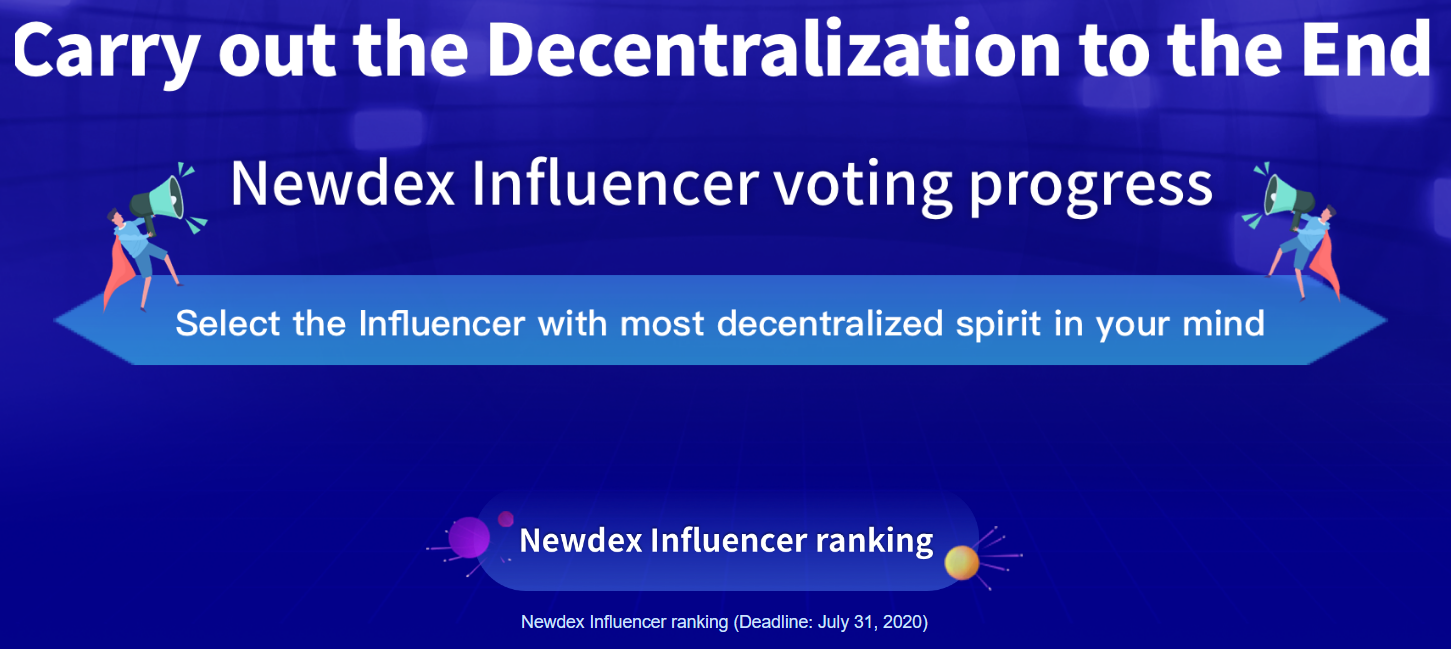 Newdex influencer voting is in progress and I am running in the top 10 contenders! My goal is to become a Newdex influencer and explore the DEX ecosystem so as to help establish a fair environment of mutual benefit. This last part may sound a bit overdone but it is the truth. My goal may be simplistic but the journey sure is not.
I started to circle the cryptosphere after mid-2017 and dove in around the same time. Lost all my savings, gained them back, and have been learning about it ever since. I feel that I have reached a critical point where I need to delve into the blockchain-based ecosystems not just as a participant but as a contributor. Becoming a Newdex influencer is my way of contributing not only at a higher level but also to explore established decentralized environments – up close and personal.
I need your help with this. I need your votes to get selected, so please:
Go to this page: https://newdex.vip/events/vote
Vote for me by selecting – Yawar Jung (Tag 19)
You need to have an EOS account and you have to log in. Each EOS account gets one vote every 24 hours. So you can vote daily from today until 31st July.
I do not ask for your votes lightly. The current digital environment is riddled with people begging for things that they don't deserve, and scams are present on every turn. As an influencer, I won't be in a position where I can help people and neither do I promise to compensate you for your votes. All I can say is that, please read my past content and then judge me whether I am worthy of your vote. Keep in mind that an influencer is merely a glorified content creator.
If I were to become an influencer, I WILL NOT use my position for benefitting individuals. My target would be to serve the greater community and if possible receive fair compensation for it. It is important to understand that the content created by an influencer, revolves around Newdex and its relationship with the rest of the ecosystem. It simply means that an influencer lets you know through their content the latest developments at Newdex and what you can do to benefit from these developments.
I am not sure what the future holds but I would one day like to write a post as much more than just a blogger. Perhaps as someone who has contributed to the community in deep and meaningful ways; someone who is both proud and grateful to be able to have done that.