No news there. The scientific communist has been warning the rest of society about the dangers of global warming since the 1970s.
Every year they have repeated the same warnings, and updated their data. And every year it has gotten worse.
The dire situation that we are in is illustrated clearly in the following figures. You can read the report for yourself, here.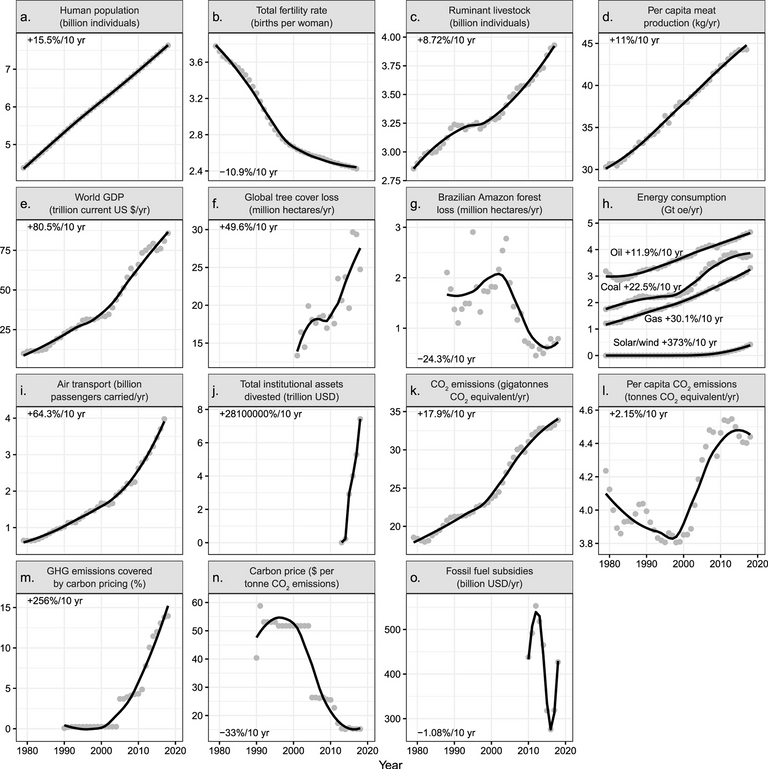 What stands out the most is the obvious connect between emissions, land use, forest and biodiversity loss alongside capital accumulation.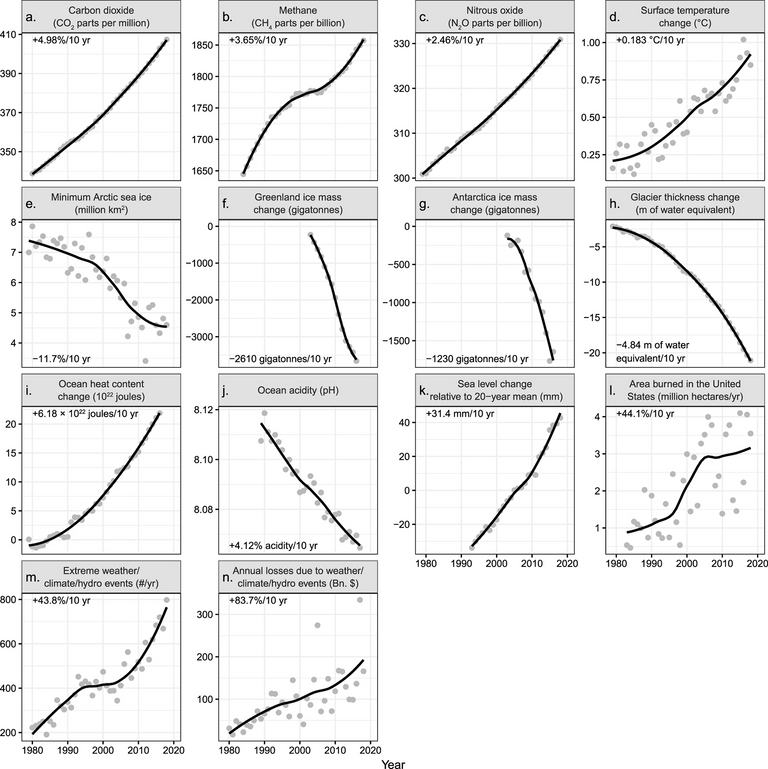 Capitalism runs on a foundation of theft. Private theft of surplus value from the socialized labor forms the basis of capitalist profit.
The degradation of the environment is not a factor taken into in the production process.
Capitalism blames consumers for their consumption of the products that capitalism creates. The dialog only ever focuses on individual consumption practices, of individual morality about garbage and waste or energy use. It cannot fathom that the system we have in place, which relies on constant growth and expansion of markets and consumption, is unsustainable.
The only true solution to the climate crisis is a regulated economy. Three day work weeks, socialized labor and profit. We need to eradicate bullshit jobs, militarism and capitalist waste. Fossil fuel use needs to end and be replaced with more sustainable solutions. There needs to be a global wave of re-forestation. Plastics need to be regulated and replaced with biodegradable solutions.
The immense cost to this process, which needs to be done on a global scale, is incompatible with capitalism. What Earth needs amounts to a global "Five Year Plan". This can only be done through world socialism.