"When can I visit North Korea"
South Korea President Moon
Source: BBC
This is an amazing moment. North Korea and South Korea have started talks for peace. North Korea is talking about denuclearisation.
What a fucking time to be alive!
I never thought I would see the day this would happen. It's no where near over, but there is hope where yesterday there was none.
"Today, the leaders of South and North Korea held their summit successfully,"
China's foreign ministry spokesman Lu Kang said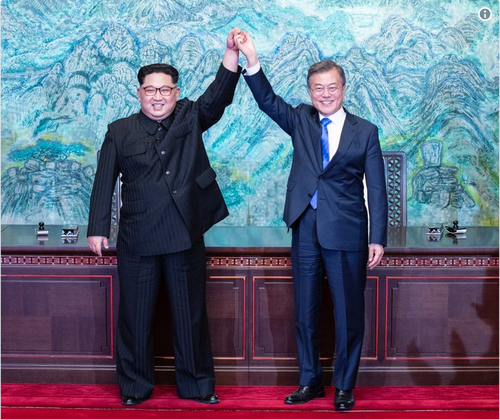 Source
I am not big on watching the news but this to me is probably the biggest news I've heard in the last 20 years.
Belgium prime minsiter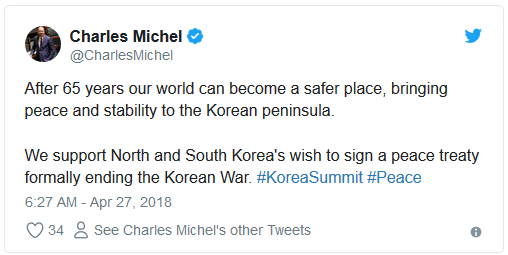 Here you can find an English translated copy of the three page join declaration established between Kim and Moon.
Quote from declaration
"The two leaders solemnly declared before the 80 million Korean people and the whole world that there will be no more war on the Korean Peninsula and thus a new era of peace has begun.
South and North Korea confirmed the common goal of realising, through complete denuclearisation, a nuclear-free Korean peninsula. South and North Korea shared the view that the measures being initiated by North Korea are very meaningful and crucial for the denuclearisation of he Korean peninsula and agreed to carry our their respective roles and responsibilities in this regard. South and North Korea agreed to actively seek the support and cooperation of the international community for the denuclearisation of the Korean Peninsula."
I know there is a large Korean community here on Steemit, what are your thoughts?
Did you think this day would come?