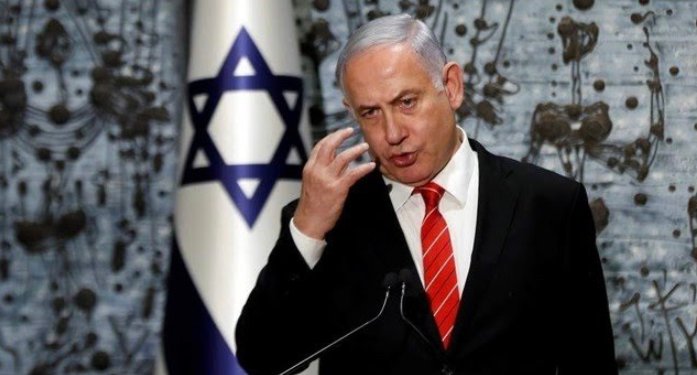 Israeli officials on Sunday threatened to launch an all-out war on the Gaza Strip, "following week-and-a-half of near-daily" alleged attacks from the besieged enclave, which have incidentally caused no harm or damage whatsoever, the Times of Israel reported.
"I want to make this clear: We won't accept any aggression from Gaza. Just a few weeks ago, we took out the top commander of Islamic Jihad in Gaza, and I suggest that Islamic Jihad and Hamas refresh their memories," Prime Minister Benjamin Netanyahu said, at the opening of the weekly cabinet meeting at his office in Jerusalem on Sunday.

"I won't lay out in detail all our actions and plans in the media, but we're prepared for crushing action against the terror groups in Gaza. Our actions are powerful, and they're not finished yet, to put it mildly," Netanyahu said.
Israeli Defense Minister Naftali Bennet issued similar, but more ominous threats, to take "lethal action" against the Palestinians, which will be "very different from those taken in the past," actions in which "no one will be immune" and the Palestinians will "pay an unbearable price."
"Israel does not want a war with Hamas in Gaza, but we are committed to the safety of the residents of the south. The irresponsible behaviour of Hamas's leadership is bringing us closer to taking lethal action against them," Bennet warned.

He added: "We will not announce when or where. This action will be very different from those taken in the past."

"No one will be immune. Hamas faces a choice: choose life and economic prosperity or choose terror and pay an unbearable price. Their actions will determine [which it will be]." - Palestine Post 24
There is no escaping the disturbing reality that the Israeli government is openly threatening to intentionally kill Palestinians in stepped-up military bombardments of the most densely civilian populated area in the world, in response to a string of alleged rocket attacks which have admittedly caused no damage or harm to anyone or anything, whatsoever. Talk about a disproportionate reaction!
Netanyahu had already said last Wednesday that a Gaza war was possible before the election on March 2, if Hamas didn't halt their alleged attacks.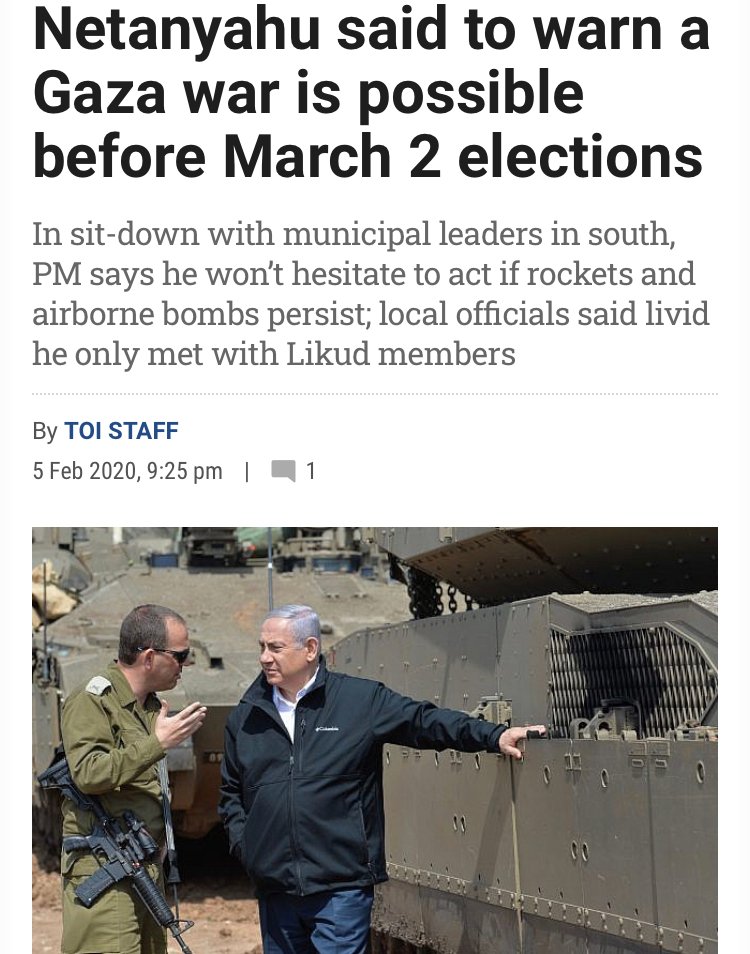 Prime Minister Benjamin Netanyahu told municipal leaders in the Gaza area on Wednesday that Israel could launch extensive military operations in the Palestinian enclave before the upcoming Knesset elections if Palestinian terrorists continued launching rockets and airborne explosive devices at southern Israel.
Conveniently for Netanyahu, the militants in Gaza have just kept on launching rockets, lobbing one solo rocket a day into empty fields, giving him just what he needs in order to launch this Gaza war operation before the election.
Top Israeli commander in late December had already threatened to target civilians and civilian infrastructure "in the next war," and it appears Israel is now preparing to launch that war, so these most recent threats should not be misinterpreted as being directed solely at militant groups in Gaza, as the officials imply with their choice of words.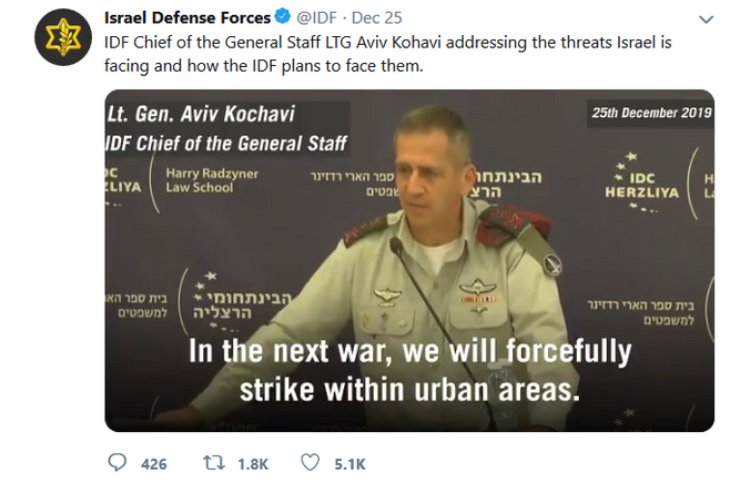 Furthermore, the Zionists are threatening to imminently launch this war based on what appears to likely be a series of fake rocket and other explosive device related attack hoaxes designed to give Israel the pretext to launch a new war on the Gaza Strip.
Israeli forces has already been regularly carrying out airstrikes against targets in Gaza in response to each of these alleged rocket attacks. In each and every one of these cases, a single rocket is allegedly fired from Gaza and lands in an open field causing no damage or injury to anyone or anything, and Israel immediately responds by striking what it claims are multiple Hamas targets, without producing even a single shred of evidence that said rocket was actually launched. In a few of these cases one or two additional rockets are allegedly also fired and intercepted by Israel's Iron Dome defense system.
The only evidence ever produced for these alleged attacks are rocket sirens sounding, and in some cases only cellphone alerts being sent to residents without even the sirens going off.
The Times of Israel describes the latest such incident, taking place shortly after these threats on Sunday night, as follows:
Israeli warplanes attacked several targets in the Gaza Strip after midnight Sunday, the army said, several hours after terrorists in the enclave launched a rocket into Israel.
[...]
The strikes came after incoming rocket sirens sent thousands of Israelis rushing to bomb shelters in the southern town of Sderot and the surrounding area on Sunday night.

The IDF said it had identified a rocket launch from Gaza. The projectile reportedly hit an open field. There were no reports of injuries or damage.
Gaza militants have not taken responsibility for these alleged attacks, as they typically do when launching attacks against Israel. Why Palestinian Resistance factions would fire only a single rocket towards Israel, over and over and over again, knowing it would do zero damage and yet bring about intensifying retaliatory strikes on them, is anybody's guess and makes no logical sense whatsoever. It is also out of character for either Hamas or Islamic Jihad to fire only one single rocket at a time when attacking Israel, but instead these groups typically launch at least half a dozen or more, and often launch several waves of such rocket bursts, in order to have maximum effect and higher chance of causing at least material damage.
Even still, the chances of so many single rockets being fired into Israel and yet only ever falling in empty fields and never causing any damage at all, seems slim, possibly nearing statistical impossibility at this point. This exact scenario has been reoccurring over and over again for months now, although not quite as frequently as the past several weeks.
Most recently, the allegation of explosive devices attached to balloons being sent into Israel has been added to the Israeli accusations. The language of the Times of Israel explanation of these alleged balloon attack attempts is even more laughable than that of the rockets, another one of which allegedly fell into an open field late Saturday, causing no damage or injury.
Earlier on Saturday, a suspected explosive device attached to a cluster of balloons that was apparently launched from Gaza was found in a field in the Merhavim Regional Council.

A group of foreign workers who were reportedly not aware the object could be a bomb picked up the balloons, but the device luckily did not explode.

The day before, terrorists in the Strip launched what appeared to be the warhead from a rocket-propelled grenade attached to balloons into southern Israel.

In total, at least six suspected explosive devices launched from Gaza were found in the south over the course of Friday.

In one of the instances, Route 3 in the south of the country was temporarily closed while sappers dealt with a suspicious object that appeared to have become detached from balloons.
When dealing with reports of "suspicious" objects and "suspected" explosive devices that never actually explode, and just "appeared" to have been to attached to balloons that were themselves only "apparently launched from Gaza," as reported by an Israeli (pro-Israel) news outlet, I think it is safe to say the evidence of any such explosive devices being launched by anyone in Gaza is pretty flimsy.
In the past when incendiary kites and balloons carrying improvised explosive devices were actually being launched from Gaza, they were not only successfully setting large amount of Israeli land on fire, but there was ample photo and video evidence of the devices flying in the air.
This series of strange events leading up to the most recent threat of war on Gaza conveniently arrived as a coming Israeli election draws near, seemingly as a gift from the heavens for Netanyahu, for which a new war could win the election. It is no secret that in Israel, waging wars make candidates more electable.
And since the Israeli-backed US push for war on Iran seems to have been delayed after Trump refrained from responding to Iran's retaliation for the assassination of Iranian general Qassem Soleimani, Netanyahu may be in the process of orchestrating a new war on Gaza instead.
If the alleged rocket attacks over the past few weeks have indeed been Israeli-sponsored hoaxes to orchestrate a pre-planned war on Gaza, it wouldn't be the first time that Israeli Netanyahu government faked rocket attacks in order to blame Gaza and launch attacks against the besieged enclave shortly before an election.
In March of 2019, less than 30 days before the general Israeli election, Israel was caught faking the interception of two non-missiles allegedly launched from Gaza with their Iron Dome, when the next day an Israeli Haaretz contributor described the entire event as "fake news," and IDF spokesman announced no interceptors had been launched. This fabricated missile attack attributed to militants in Gaza was nonetheless used to carry out wide-scale airstrikes against the Gaza Strip.
This war propaganda tactic was apparently also used to justify the deadly bombings of the 2014 Gaza war. As Joseph Zurich of Op Ed News goes on to explain:
Further back, during the 2014 Israel-Gaza conflict, the evidence showed that the Israeli government used false alarms and fake news of missile attacks on the Tel-Aviv, coupled with fake Iron Dome "successful intercepts", for propaganda purposes. [v] The purported missile attacks on Tel-Aviv were used to justify the massive bombing of civilians in Gaza resulting in killing over 2,000 Gazans, including around 500 children.
With this in mind, and given the circumstances and timing of the most recent Israeli threats, it seems more than likely that these repeat 'attacks' are in fact being faked as part of an orchestrated propaganda campaign used to justify increasingly frequent attacks on Gaza and as the pretext to potentially launch a much more intense war on the Palestinian territory, to score Netanyahu political points in the polls as the election draws near.