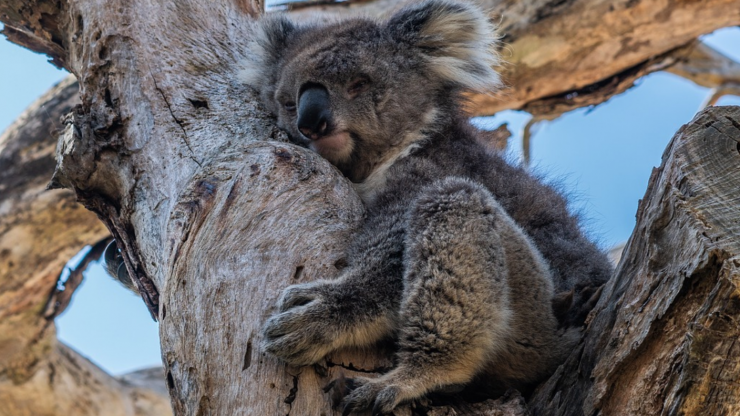 New estimates have indicated that well over a billion animals have now lost their lives in the unprecedented wildfires that are still tearing across Australia.
Chris Dickman, an ecologist at the University of Sydney, told HuffPost this week that "over a billion would be a very conservative figure."
Sadly, the animals may have a lot more to worry about than just the bushfires, as not all of the small creatures have been deemed worthy of rescue, while others are even being considered pests and are marked for extermination.
Aboriginal leaders in the Anangu Pitjantjatjara Yankunytjatjara (APY) lands, have reportedly ordered over 10,000 camels to be shot for drinking too much water in the drought-stricken region of Southern Australia. The order comes after complaints from local residents that camels were wandering into neighborhoods in search of water.
"We have been stuck in stinking hot and uncomfortable conditions, feeling unwell, because the camels are coming in and knocking down fences, getting in around the houses and trying to get to water through air-conditioners,'' Marita Baker, a board member of the APY executive, told the Australian.
A spokesperson for the South Australia Department of Environment and Water confirmed the complaints from community members in an interview with news.com.au.
"This has resulted in significant damage to infrastructure, danger to families and communities, increased grazing pressure across the APY lands and critical animal welfare issues as some camels die of thirst or trample each other to access water. In some cases, dead animals have contaminated important water sources and cultural sites," the spokesperson said.
The current camel population in Australia is roughly 1.2 million and officials are saying that this measure is necessary to control it. Technically, camels are an invasive species and were only recently brought to the country from India and Afghanistan during colonization in the 19th century.
However, it isn't only camels who are it risk though. First responders have been ordered to kill baby kangaroos and koalas instead of rescuing them in some cases. According to a government-issued document The Victorian Response Plan for Wildlife Impacted by Fire, not all creatures are worthy of rescue and rehabilitation in an unprecedented situation like this.
The document states that any orphaned "milk dependent joeys" found in a wildfire should be killed.
The Australian government has defended this policy by suggesting that animals who fit this description "require significant long term care and cannot be successfully returned to the wild."
The document describes the policy as "euthanasia," and approves various methods for accomplishing the job, including lethal injection, shooting, and even blunt force trauma.
However, wildlife experts and local animal hospitals are up to the challenge, and are willing to take in any animal brought to them.
Nikki Medwell of the Rex Box Wildlife Shelter in Victoria, told Yahoo! News that the government doesn't care very much about the animals.
"Overabundant animals like macropods or koalas they don't deem necessary to rescue. It doesn't matter whether they've been burnt, if they're found on the fire ground they're shot. So that's totally healthy, viable wildlife, including koalas which some are saying are on the brink of extinction," she said.
A Victorian Department of Environment (DELWP) spokesperson said that the decision about whether or not to euthanize an injured animal is made on a case by case basis.