check out this lucky Nextcolony player: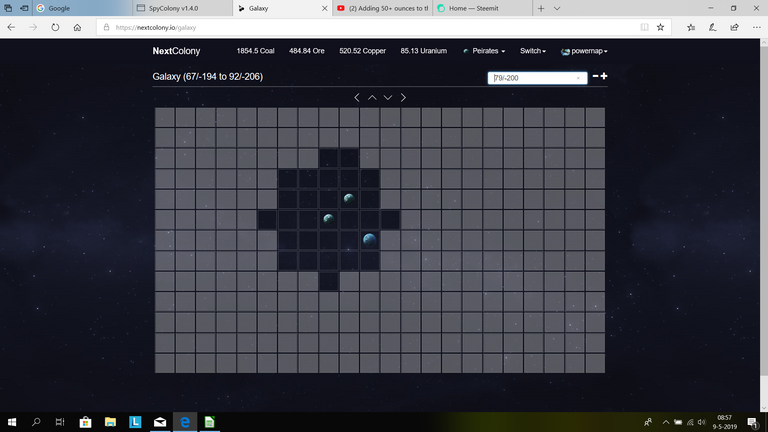 congrats Hanzappedfirst, I am glad I am far away from you in space.
Did yo know?
The SSG community - steemsilvergold - is now playing nextcolony with 10+ players in various stages. Some entered the top 100 and we will assist eachother where we can.
Did you know the #steemsilvergold community is also preparing for another JUNE 2019 mega raffle #4 (1 SBD tickets to win silver coins worth 15-100 USD) and will soon develop the third steem silver round in succession after 2017 and 2018.
Powernap