Minijuego
Buenas noches, en esta ocasión la iniciativa nos hace pensar, me gustaría hacer homenaje a un juego muy particular, TETRIS...
Good evening, this time the initiative makes us think, I would like to pay tribute to a very particular game, TETRIS...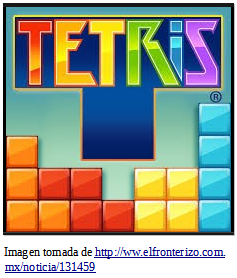 Todas las cosas que compramos o guardamos están en cajas, generalmente, ya que es la manera mas práctica de organizar un rack de bodega, una bodega, un estante o un stake.
La idea de esta propuesta seria que cada persona que desee ganar busd extra, debe organizar la bodega del stake de busd o similares, de manera que cada jugador tenga todos sus coins cerca. Cada cuadro es un coin y cada ahorrador tendrá un color diferente. Pero las cajas se unen de formas aleatorias como las figuras del tetris
All the things that we buy or keep are in boxes, generally, since it is the most practical way to organize a warehouse rack, a warehouse, a shelf or a stake.
QuoteThe idea of this proposal would be that each person who wants to earn extra busd must organize the busd stake warehouse or similar, so that each player has all his coins nearby. Each box is a coin and each saver will have a different color. But the boxes come together in random ways like the figures in tetris
Cada línea de siete cajas es un punto, cada grupo de tres líneas tendrá un punto extra; también cada grupo de cinco líneas. Al reunir 100 puntos obtiene un busd.
Al reunir 1000 busd, en esta modalidad los puede colocar en el stake para ganar busdx, o puede reunir los coins de experiencia
Each line of seven boxes is a point, each group of three lines will have an extra point; also each group of five lines. By collecting 100 points you get a busd.
QuoteBy collecting 1000 busd, in this modality you can place them in the stake to win busdx, or you can collect the experience coins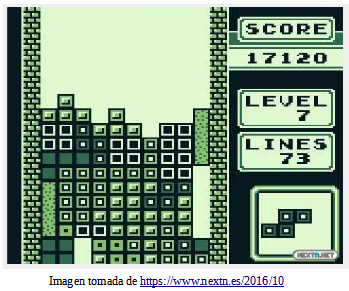 Espero que mantengamos la mente enfocada en que todos los pasos que damos en este momento, forjaran el futuro que soñamos...
@allonyx.ngs gracias por enseñarme con tanta paciencia, @nanie.lilla gracias especiales porque en nuestro desastre, encuentras tu felicidad...
I hope we keep our minds focused on the fact that all the steps we take right now will forge the future we dream of...
@allonyx.ngs thank you for teaching me so patiently, @nanie.lilla special thanks because in our mess, you find your happiness...
#hashkings #nftgamela #mundovirtual #HIVEPIZZA #SPANISH #HUSTLER