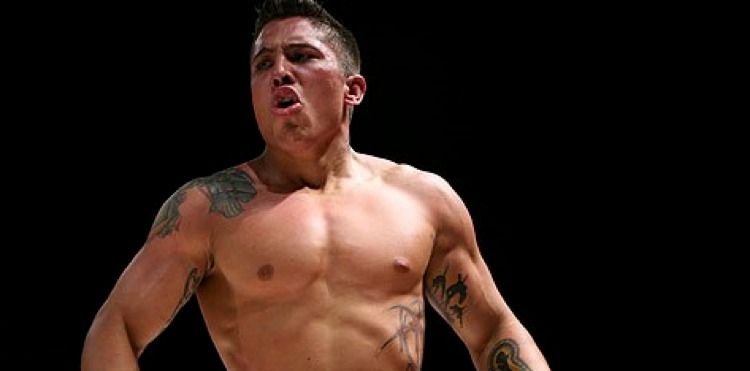 UFC veteran Jon "War Machine" Koppenhaver, 35, was sentenced on Monday after being convicted on 29 counts in March. War Machine is now Koppenhaver's legal name, though he used his birth name in court proceedings.
War Machine was sentenced to 36 years to life. His sentence includes the possibility of parole after 36 years, which would be at 71 years of age.
The former Bellator fighter and The Ultimate Fighter 6 contestant faced charges that included kidnapping, sexual assault, and attempted murder stemming from an altercation between him, his former girlfriend Christy Mack, and a male acquaintance of Mack's, Corey Thomas. The incident took place at Mack's Las Vegas home.
War Machine was arrested by U.S. Marshalls and local law enforcement officers on Aug. 15, 2014, in Simi Valley, Calif., after having fled Las Vegas sometime after the brutal Aug. 8 attack involving Mack and Thomas.
A Las Vegas jury found War Machine guilty of kidnapping and sexually assault, among other charges, according to the Associated Press. Jurors were deadlocked on two attempted murder charges, but found him guilty on 29 charges.
Although War Machine had initially pleaded not guilty to all counts, his attorney, Jay Leiderman, admitted during trial to at least 8 of the lesser counts, which included domestic battery charges.
TRENDING > Demetrious Johnson Claims UFC Threatened to Close Flyweight Division If He Won't Fight TJ Dillashaw
War Machine was under contract with Bellator MMA at the time of his arrest, but was immediately released following the incident. He finished his career with a 14-5 record.