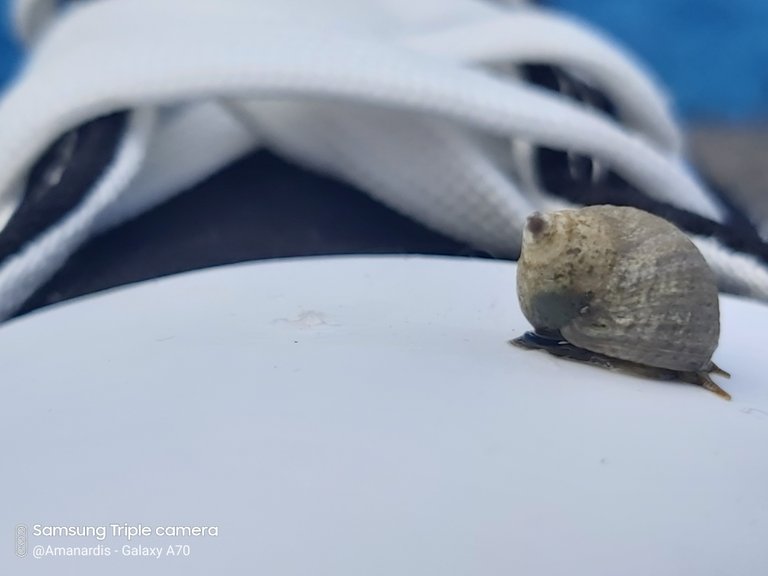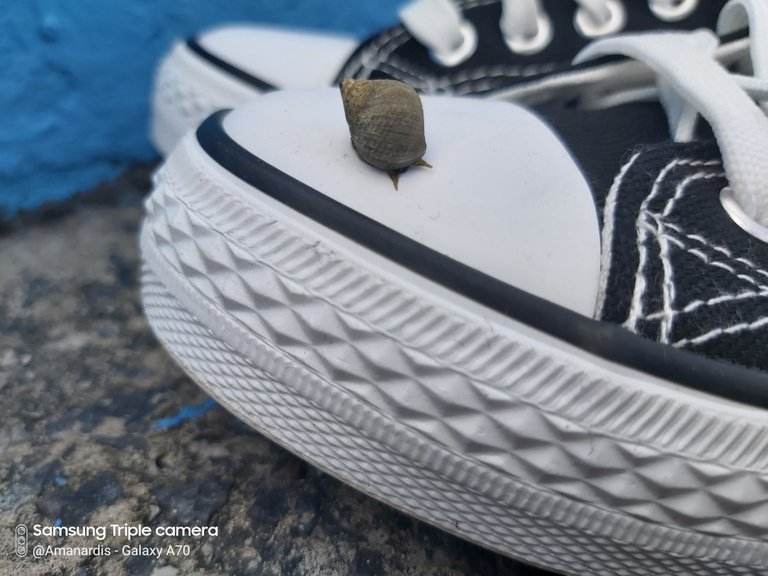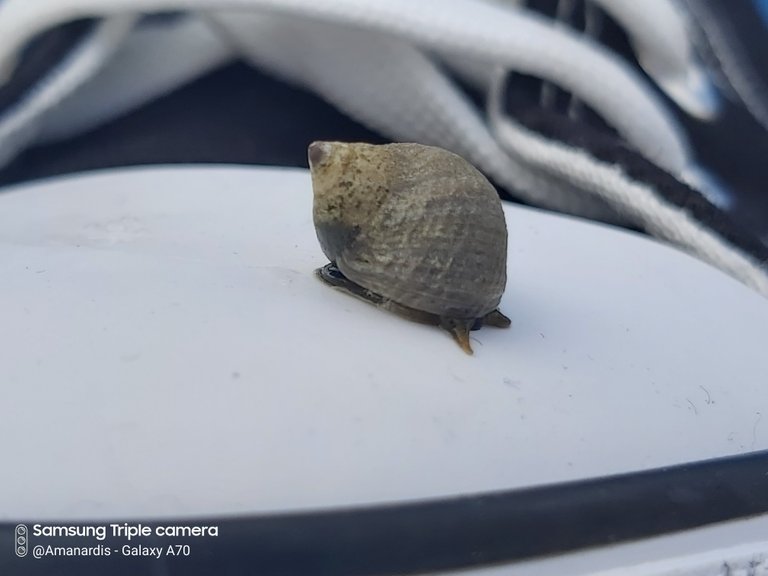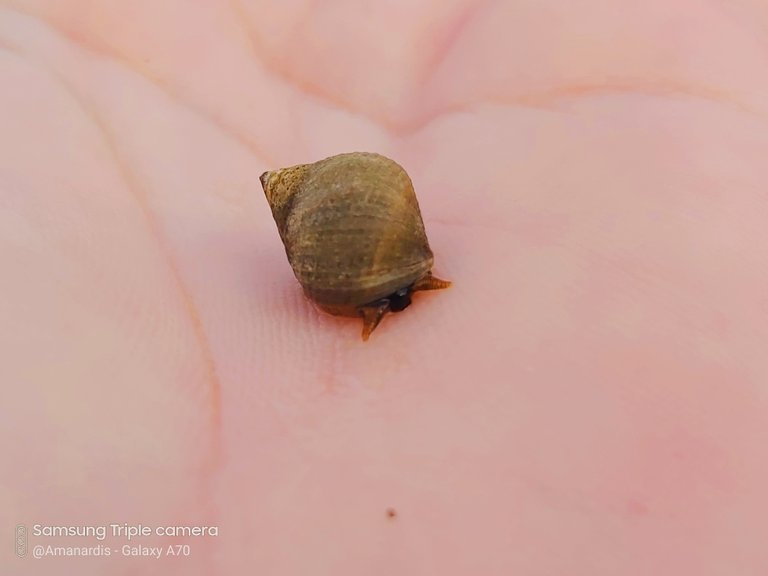 English
Since I started this little trip around the world, i've disconnected from certain social networks, including Steemit. I decided to focus my time and energy on appreciating what I stopped appreciating since I dedicated 100% of my time to Steemit. This would not be for a long time even though almost 8 months have passed. I must say that I did not waste my time because I began to collect photos of the places I have visited.
Obviously i'm not wasting my summer on this wonderful island; Among the wonderful situations that I have experienced is this little snail whose name is Caramujo, not properly as it is pronounced in english, would be like: "Caramuyo", something like that? You can listen to it with google translate.
This little boy was hanging around where I was until he decided to go for my shoes; Did you think I was not going to take advantage of this moment?
I hope you enjoy these photographs and my return to Steemit
---
Spanish
Desde que empecé este pequeño viaje por el mundo, me he desconectado de ciertas redes sociales, entre ellas ha sido Steemit. Decidí enfocar mi tiempo y energía en apreciar lo que dejé de apreciar desde que dedicaba el 100% de mi tiempo a Steemit. Esto no sería por mucho tiempo a pesar de que hayan pasado ya casi 8 meses. Debo decir que no perdí mi tiempo pues comencé a recolectar fotos de los lugares que he visitado.
Evidentemente estoy aprovechando mi verano al máximo en esta maravillosa isla; entre las situaciones maravillosas que he vivido está este pequeño caracol cuyo nombre es Caramujo, no propiamente como se pronuncia en español, su pronuncia vendría siendo como: "Caramuysho", ¿algo así? pueden escucharlo con google translate.
Este pequeñín se encontraba rondando por donde yo me encontraba hasta que decidió ir por mis zapatos; ¿pensabas que no iba a aprovechar este momento?
Espero disfruten de estas fotografías y de mi regreso a Steemit
---
Português
Desde que comecei minha pequena viagem ao redor do mundo, desconectei-me de certas redes sociais, incluindo o Steemit. Decidi concentrar meu tempo e energia em apreciar o que deixe de apreciar desde que dediquei 100% do meu tempo à Steemit. Isso não duraria muito tempo, apesar de quase 8 meses se terem passado. Devo dizer que não perdi meu tempo porque comecei a coletar fotos dos lugares que visitei.
Obviamente, estou aproveitando ao máximo meu verão nesta maravilhosa ilha. Entre as maravilhosas situações que experimentei está esse caracol cujo nome aqui na ilha da Madeira é Caramujo.
Esse pequeno estava perto de onde eu estava até que ele decidiu ir para os meus sapatos; Você achou que eu não ia aproveitar esse momento?
Espero que você aprecie essas fotografias e meu retorno à Steemit.

Photography Details:
| Camera: | Samsung SM-A705FN |
| --- | --- |
| Opening: | F1.7 |
| Local length: | 3.92 mm |
| ISO: | 64 |
| Exposure | 1/1084 s - 1/1640s / 1/1276s -1/1185s |