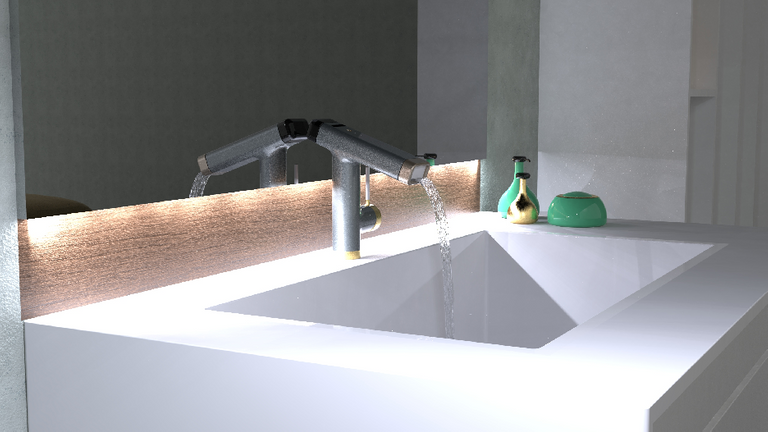 Hi , today we tried a interior render in keyshot for lesson . We put a faucet and water model to this room . Water is looking pretty cool . We took from a free cad website. Also we tried and learn some render settings for take better renders. Interior architecture is not my job but I have fun while doing this .
(Kaynak göstermediğim fotoğraflar bana aittir. )
Copyright @bluedwains - All rights reserved.