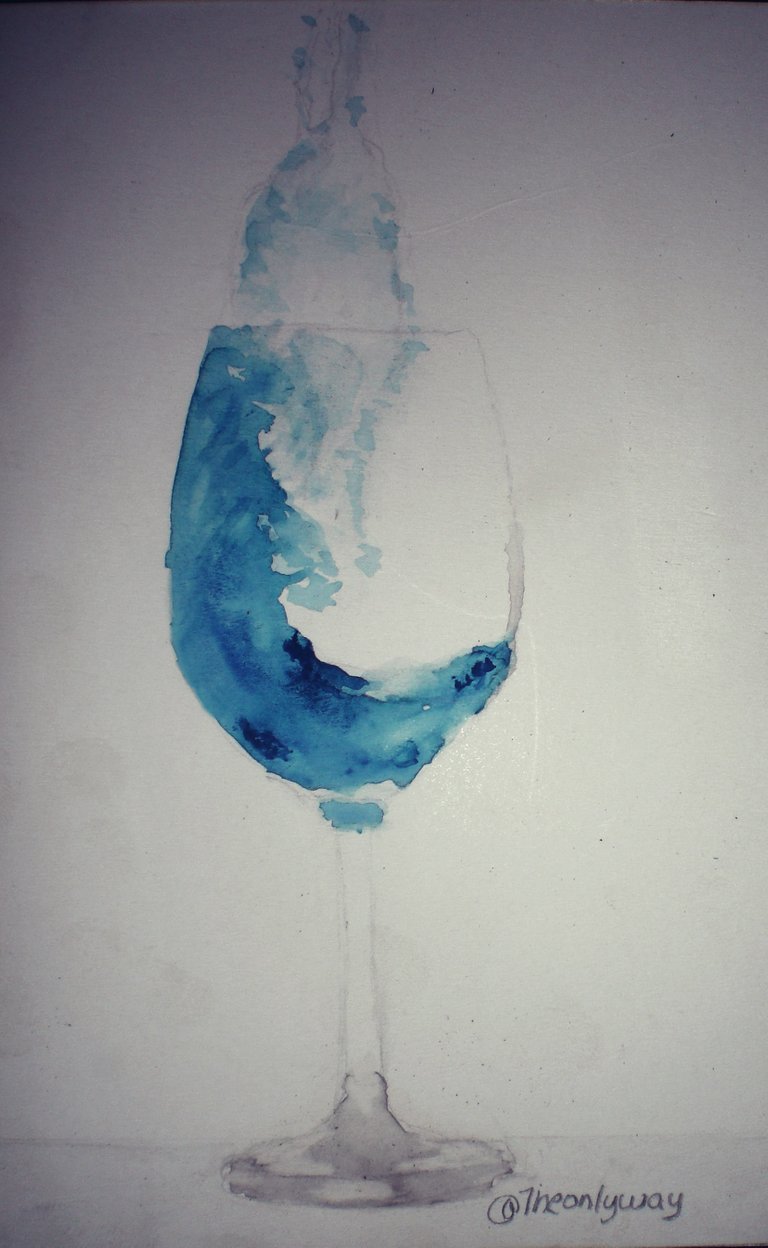 ---
I rarely think of painting objects in watercolor that do not coincide with reality, looking for an image to represent crystals, I found this image of a wine glass to which to add a blue liquid, for which I proposed the challenge of portraying it today.


Personally, I am not a lover of alcoholic beverages, I only occasionally drink red wine.


If you are a regular drinker and know about cocktails, what name would you give this blue liquid?



Below I show you a photographic sequence of its preparation.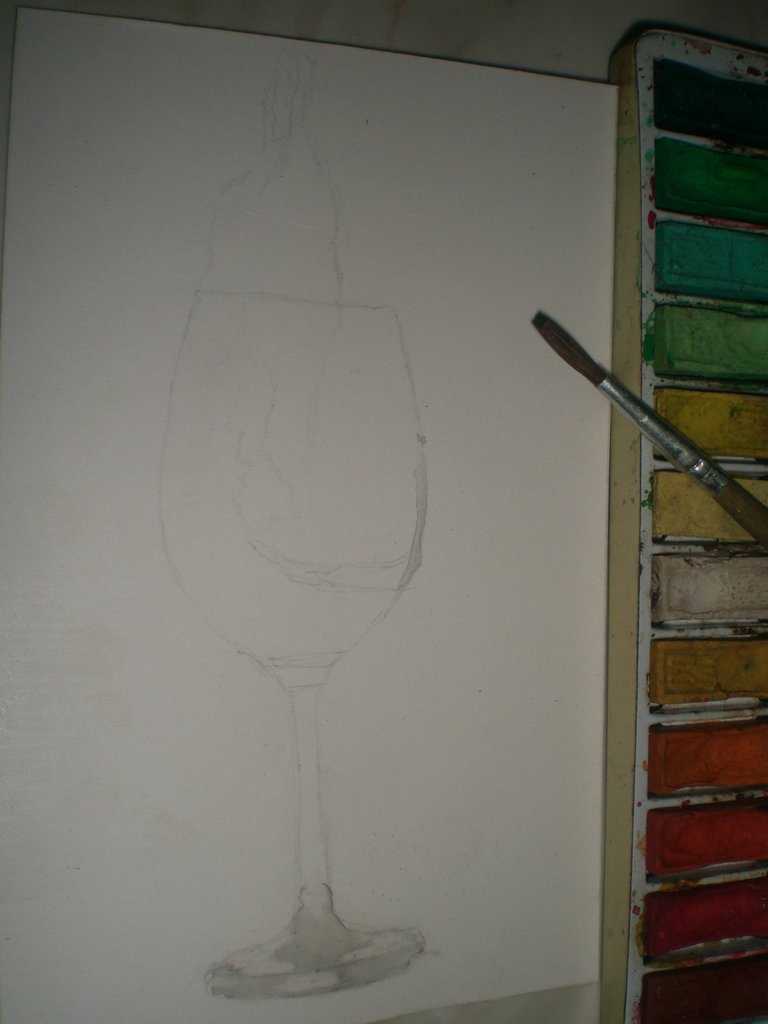 Image 1
Image 2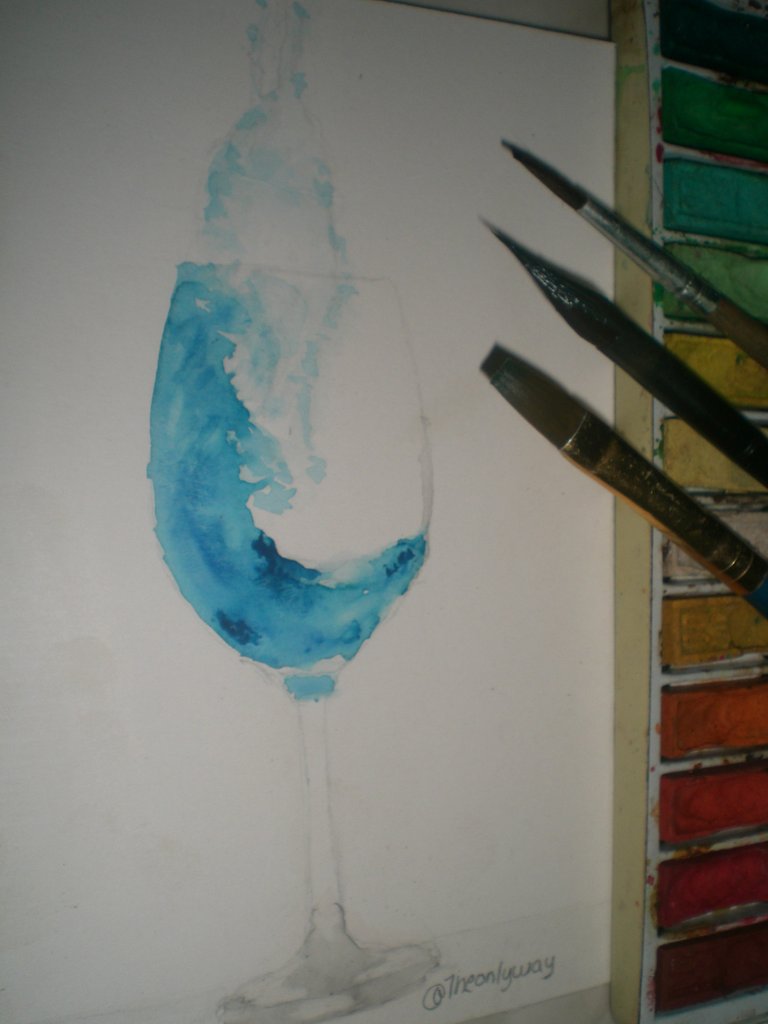 Image 3

To make this painting, use the following materials and tools:
Materials and tools
.
A piece of cardboard.
Pencil No. 4H.
Brushes
Watercolor
Sources