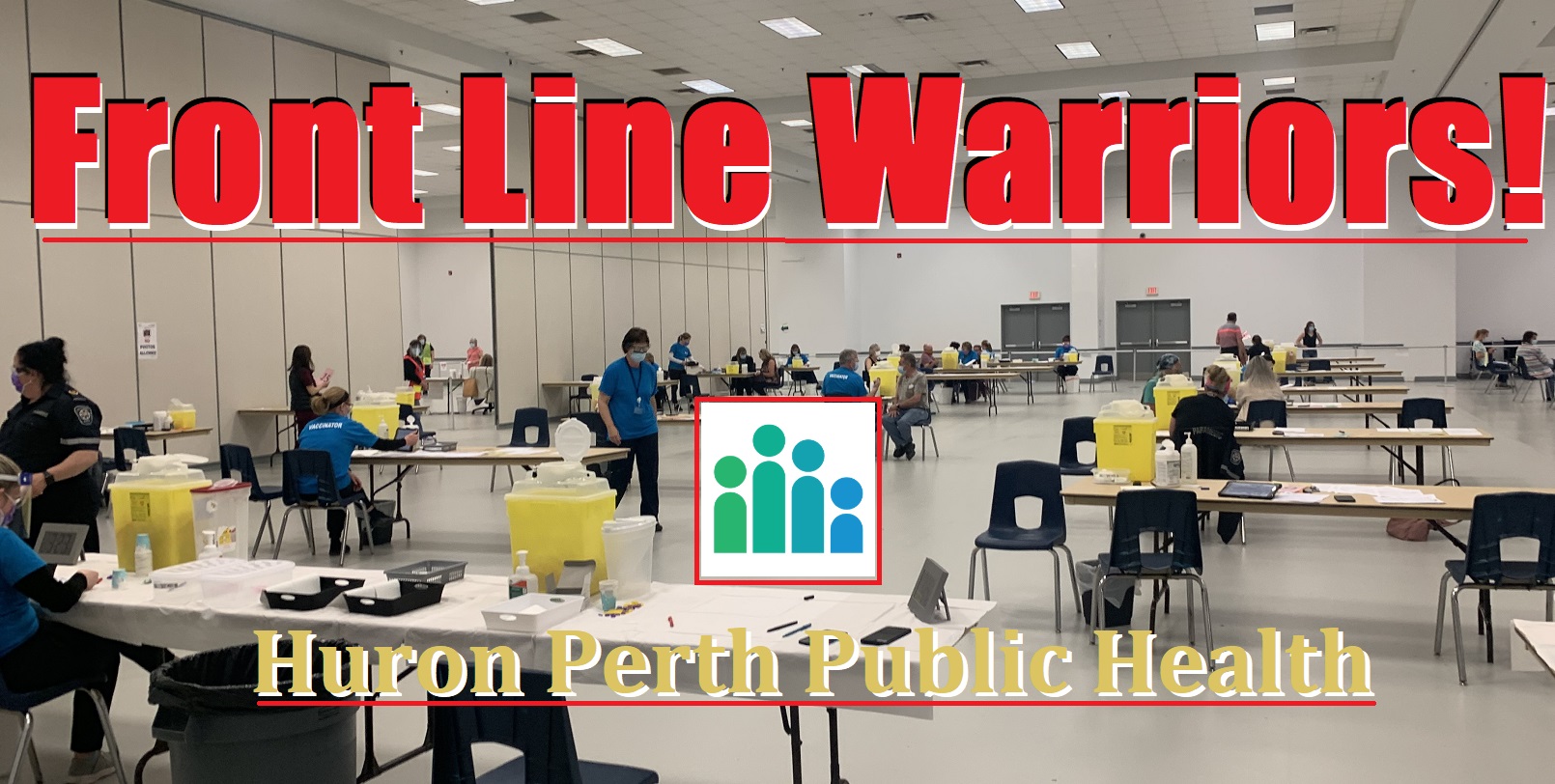 You may have heard of some of the initiatives we have undertaken with the community since the pandemic settled in. Front-line warriors have stepped up for over a year to protect the public while our beloved restaurants have been fighting for their existence. As the local digital marketing company, it has given Town Crier Marketing the opportunity to step up, forge local alliances, and play a larger role in our strong community.
Here is a whirlwind tour through our latest initiative where we teamed up with a few key business sponsors, and provided the staff and volunteer team at the local immunization pop-up with meals from three of the best restaurants in town! In this chapter of the story, we highlight the restaurants who stepped up to the plate during challenging times to show this team some huge love.

Revival House Stratford!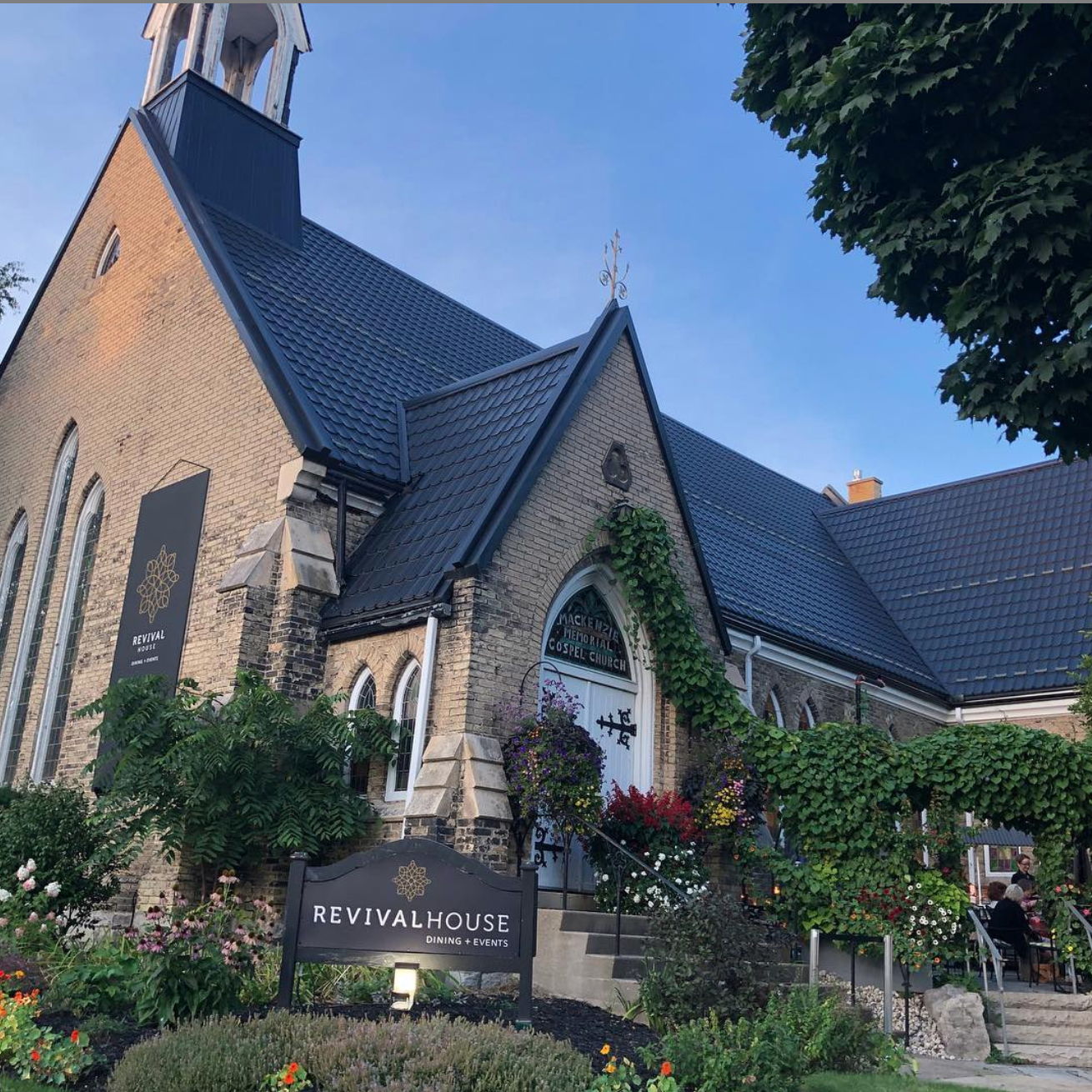 Simply put, we LOVE working with Revival House https://revival.house Ever since initial announcements and lockdowns, the team has had to flex and innovate in order to keep this magnificent dining, events and music venue open while not being able to welcome foodies, party goers, and music lovers in to drink in the experience. When asked if they would like to participate in the campaign to show some local love to the team at the clinic, it was an immediate and enthusiastic 'YES!'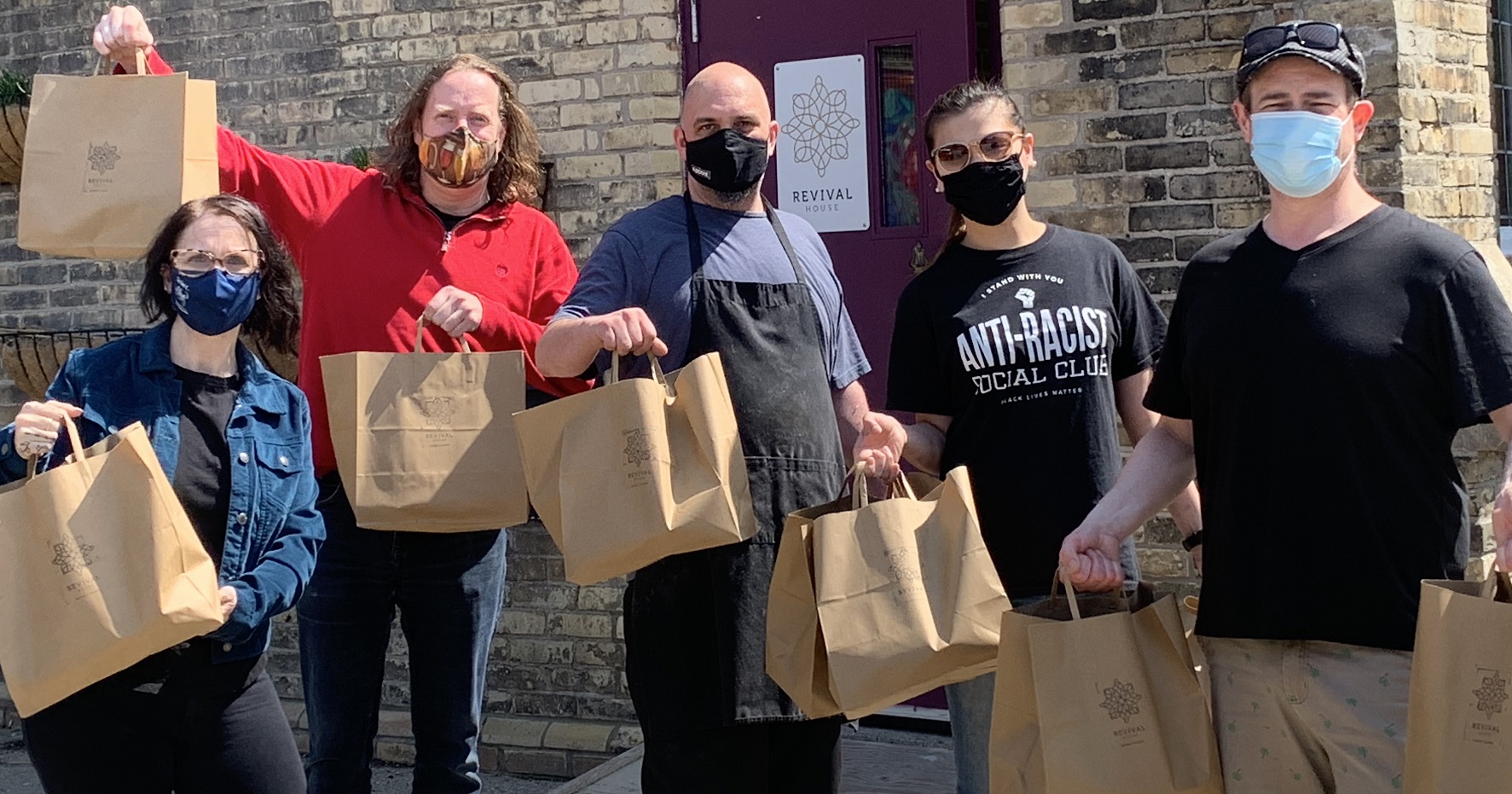 Here, you see part of the team who rallied to open up early and produce 1/3 of the wonderful meals including desserts! We made sure our masks were up and carefully grouped up for this photo which includes social media heavy hitter Tracy Medhurst Media (who can be found here while we launch her latest website https://www.facebook.com/whatstracyupto)
Rob, Malissa, and Chef Jay are fantastic community leaders who make a mean meal and have shown their willingness to step up and support their community countless times even in the last year.


Fellini's Stratford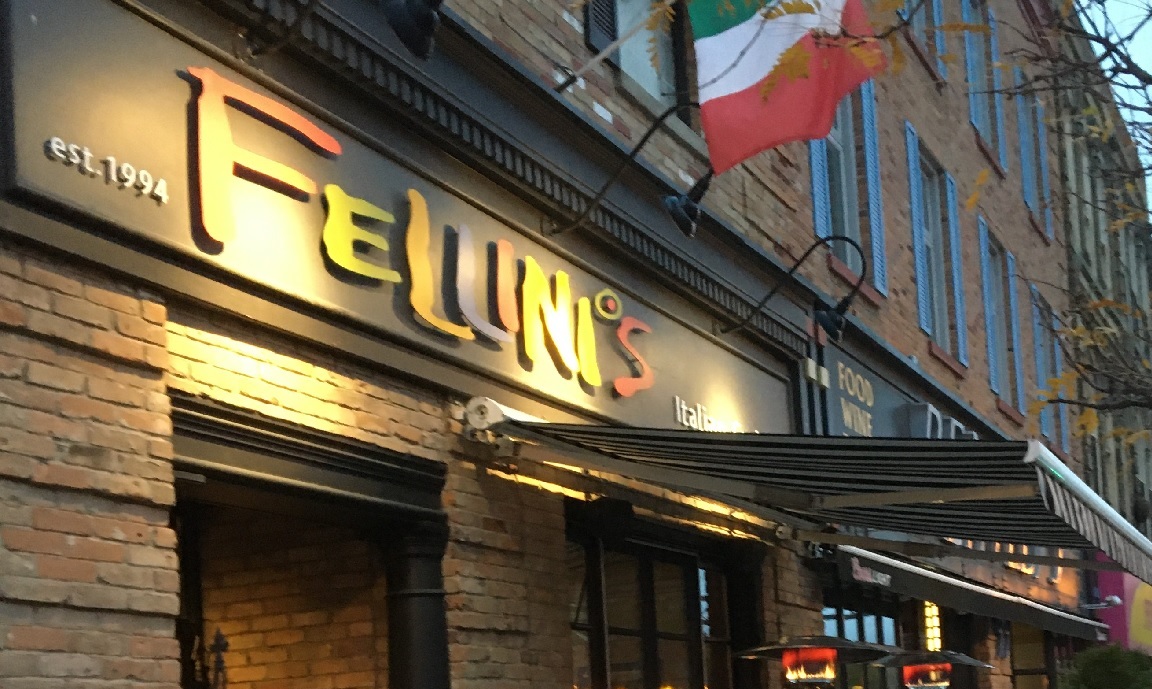 We have also worked with Fellini's Stratford https://fellinisstratford.com/default.aspx in the past when we delivered dozens of meals to the emergency ward at the Stratford General Hospital. The dining experience at this Italian Cucina has also been a beloved main street icon in Stratford for decades. They have bent and flexed and somehow managed to package this experience into take-out containers for the community anxiously awaiting declining numbers and reopening of the dining room and quaint patio.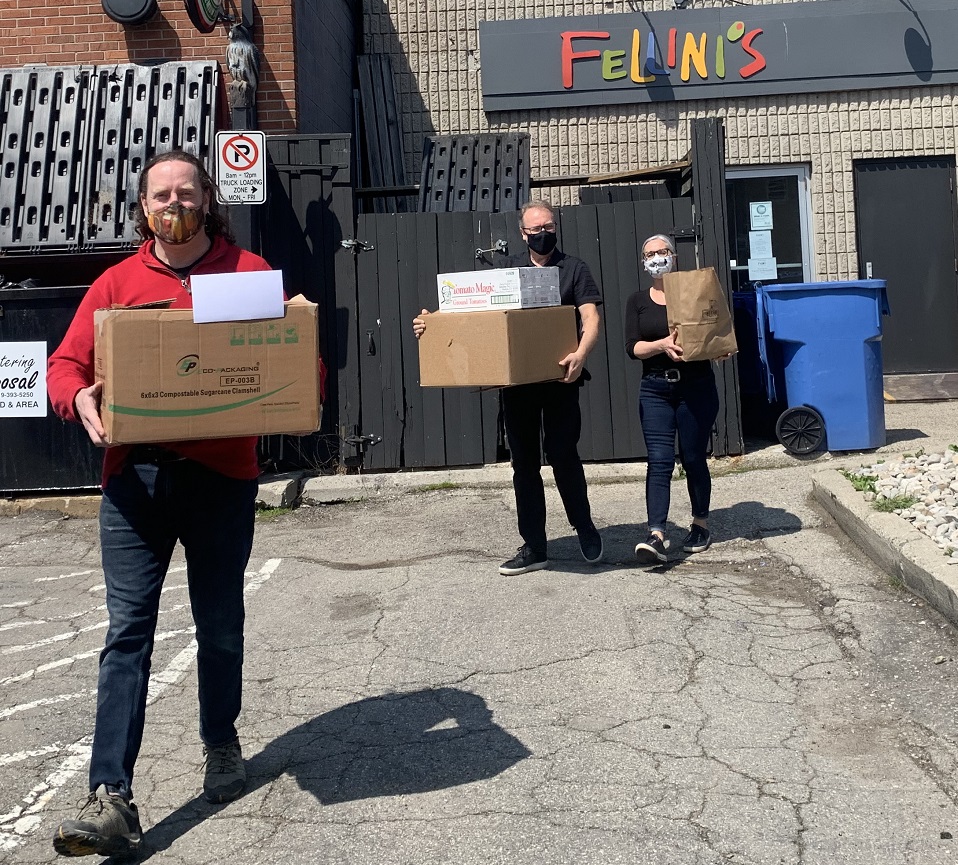 Owners Ann & David Martin were not only immediately on board with this special opportunity to show some more love for local front line warriors, they handled everything from the creation of 25 meals (with individually packaged salads and fresh bread!) through to helping load these meals into the car for delivery. We have it right from the driver's mouth that the car smelled AMAZING and it was a challenge not to detour for a picnic before delivering.

York Street Kitchen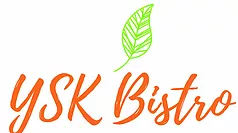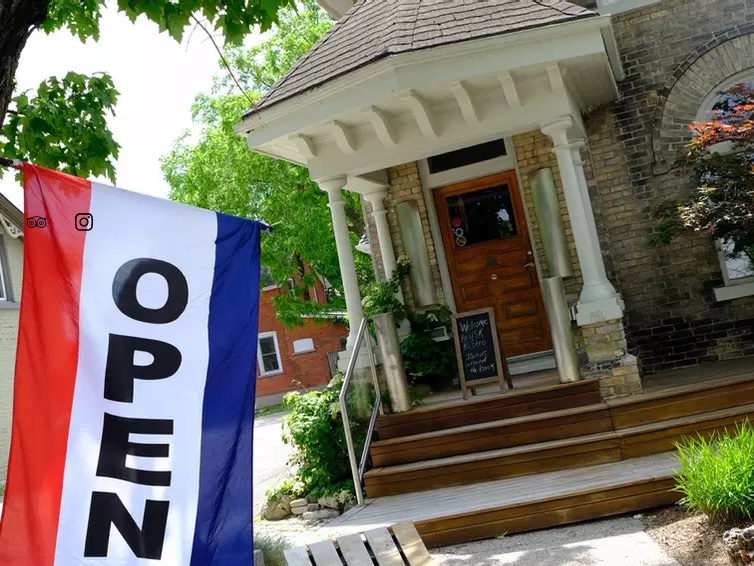 This is the first chance we are getting to work with York Street Kitchen/YSK Bistro which is part of the https://www.windsorhospitality.ca/ empire. In a region heavily dependent upon tourism and visiting dollars, you can imagine how tough closed borders and lockdowns on most businesses. Imagine being in hospitality with a number of restaurants in a restaurant-rich town, and 3 hotels whose rooms cannot house travelers. Windsor and YSK have flexed and moved and innovated while doing a great job staying in business and engaged with the community. We were so happy they were able to step up and join the other two restaurants in supplying another 25 meals for the staff and volunteers at the immunization clinic.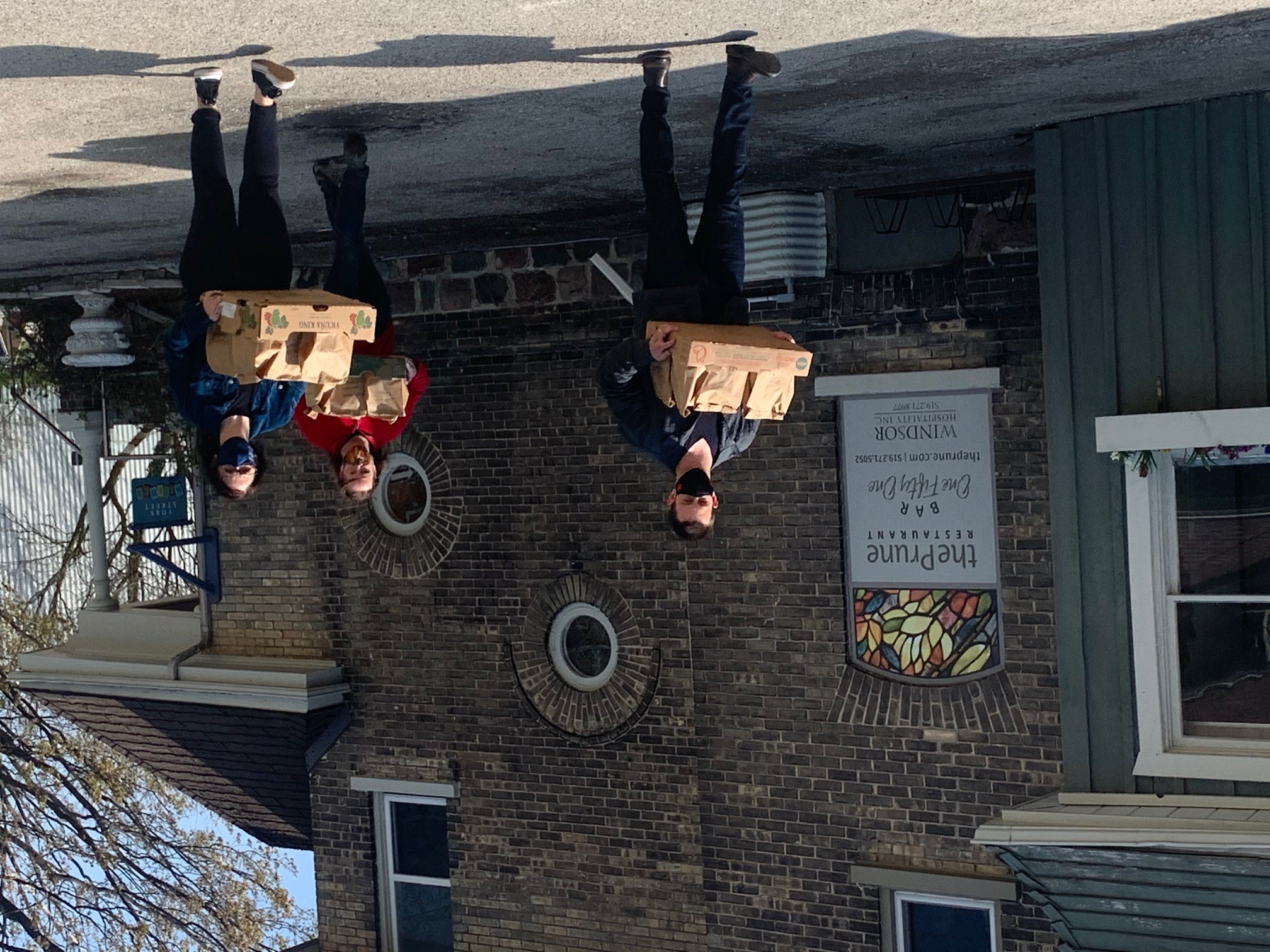 Here, we are joined by Ryan Livingston, who is a local business mogul on the board of directors for the local chamber of commerce, owning partner of Town Crier Marketing, and owner of Genuine Fitness https://genuinefitness.ca. We will get into the business sponsors of this initiative in chapters dedicated to each of them but this one is dedicated to front line workers, restaurants, and their local owners like Bill & Shelley Windsor of York Street kitchen.


Huron Perth Public Health

The real heroes of this story and reason we all rallied are the hard-working and dedicated folks at the Huron Perth Public Health team https://www.hpph.ca/en/index.aspx They have taken over the community center and are safely & tirelessly administering thousands of doses of the vaccination.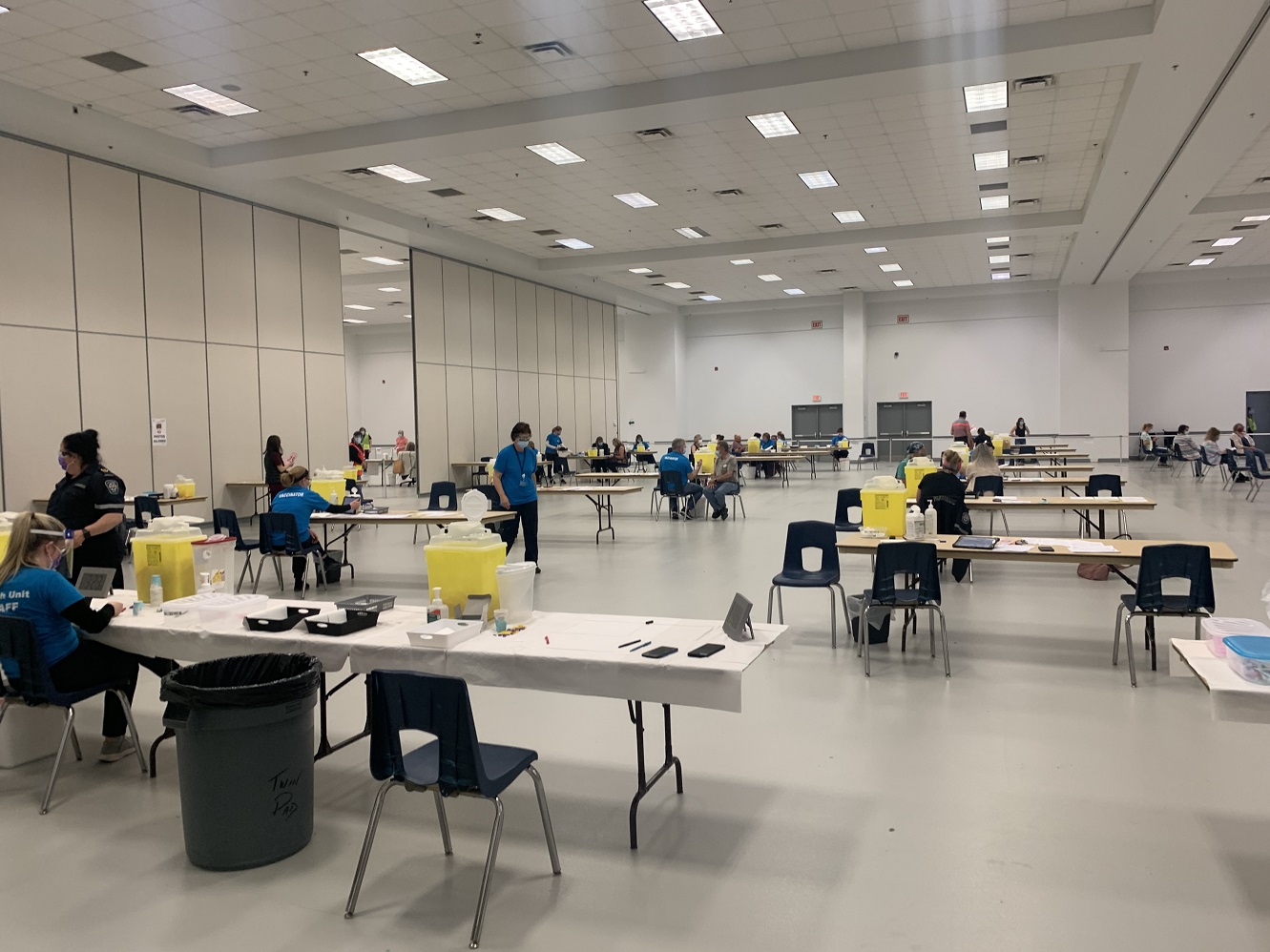 So many moving parts go into this critical operation as, no matter how careful and distanced they are, there is the risk of covid spread with the direct contact needed to give the shot. This must weigh heavily over this long period of time and we were simply hoping to brighten spirits and reward tummies this one shift.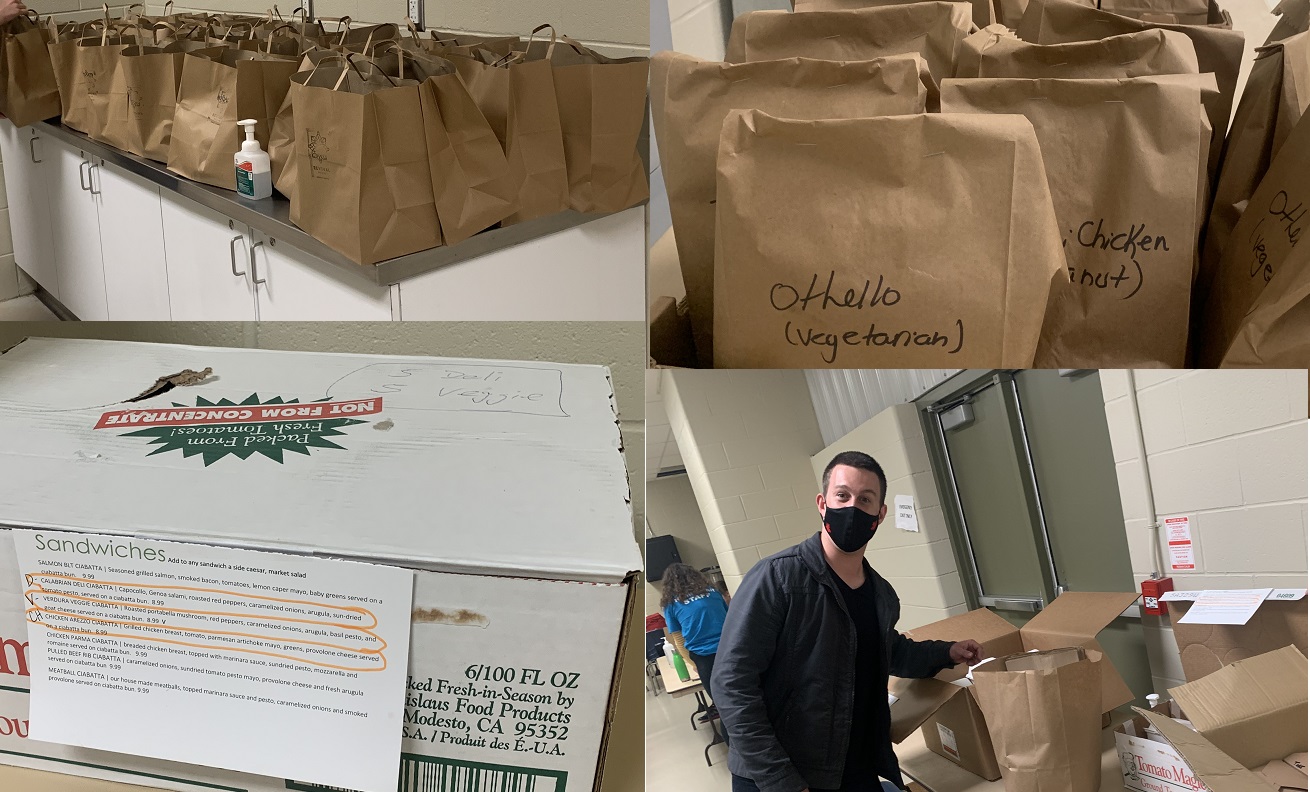 This is what 75, lovingly and individually packaged meals look like at the end of our surgical procedure. They are in peril of being pilfered by Ryan who managed refrain. We received a spirited thank you from the people at the clinic who helped us rally together and pull this off. Some of the best gourmet meals delivered fresh and free is a small token of our community's appreciation for your efforts and those of all of our Front Line Warriors.


Thank you to these and other small businesses who are fighting for their lives but still generously supporting the community in these many ways. Please consider these businesses first when it comes to ordering takeout, healthy lifestyle, and promoting your business. At Town Crier Marketing, we are both suppliers and customers of each of these businesses and it makes us stronger.
Most of all, Thank you Huron Perth Public Health!

As a bit of foreshadowing, here are links to sponsors we will detail in the next chapters of this story:
Shop local. Start with these businesses! Support your front line workers!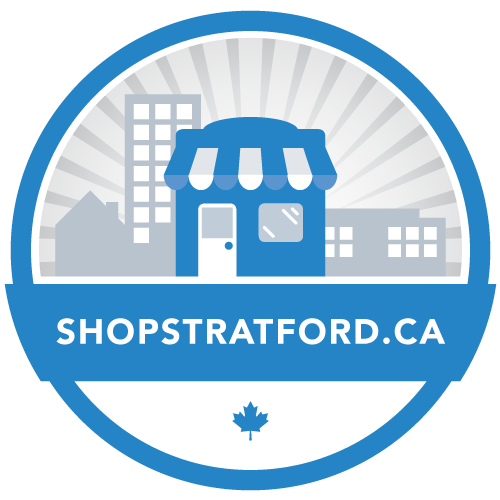 Thank you for your business and community support, following our story and sharing in those we tell of our clients. Feel free to create a blog for your business https://signup.hive.io/ and ask @town.crier how to leverage it towards success.