"Oh, you damn termites! Just you wait that the crisis will hit and then we will see how you will crowd yourself like cattle on this beachfront walkway!"


That was me swearing last year, around August, while trying to walk around on the seafront in the seaside resort of Mamaia while I was being arm-hit by other human beings. Children screaming, bands playing in the gardens, loud speaking and laughing hate crowds and though I like to think of myself as a "people's person" I think I'm also some kind of "agoraphobic". I'm not afraid of crowds but I fucking hate them. I guess they give me that feeling of being driven, somehow, like cattle. Especially when I'm in a place where you pay pretty big money to rent a fucking room. Everybody complained about the high prices over here (and they are high!!) but everybody IS here.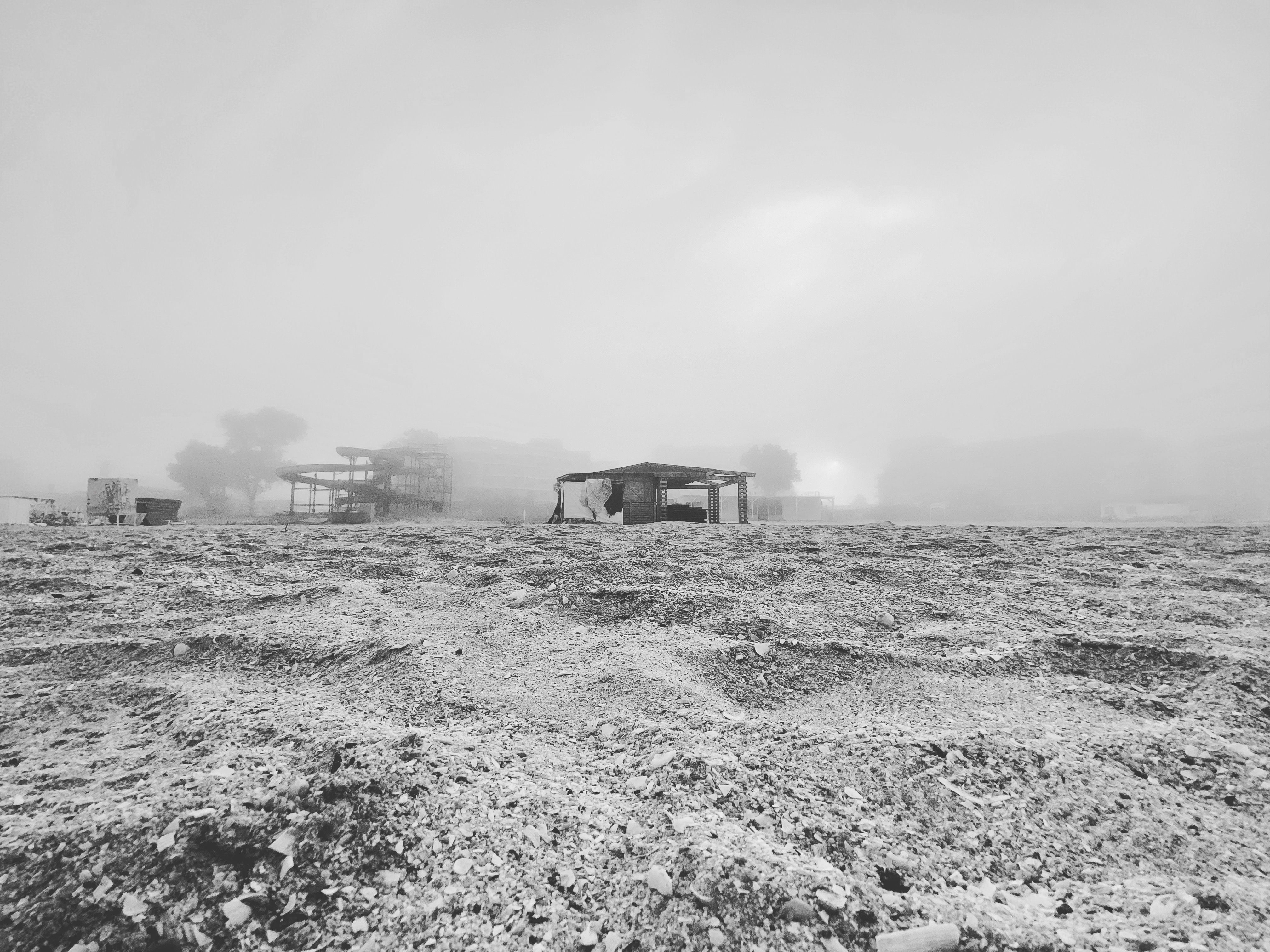 Not anymore they aren't.
First of all because of Co-Vid (blessed be thy name). I think folks are afraid of it because they are not here anymore. We missed the 1st of May because of the bug and everybody thought this weekend (which included a free Monday BTW) people will try and take back some part of what was lost. But people didn't really agree and I have to say that I am amazed by that. It seems that the average Romanian preferred either the safety of their home or the mountains.
Ok, yes!
The clubs are not open as they are not allowed to mix people in there and crowd them like canned sardines, but still, one would expect that the average Joe will trample together with other mortals and assault the beaches.
But they didn't! Thank God for that! This way I had the opportunity to feel good about being on the beach. I'm not saying I don't like crowded beaches but if I go to the public restroom and 2 out of 3 urinals are taken, I'm gonna wait for one of them to finish. A crowded beach takes away all the serenity which you were supposed to take in BY GOING TO THE BEACH.
But now the bug made everything be calm. And smelling like the economic recession.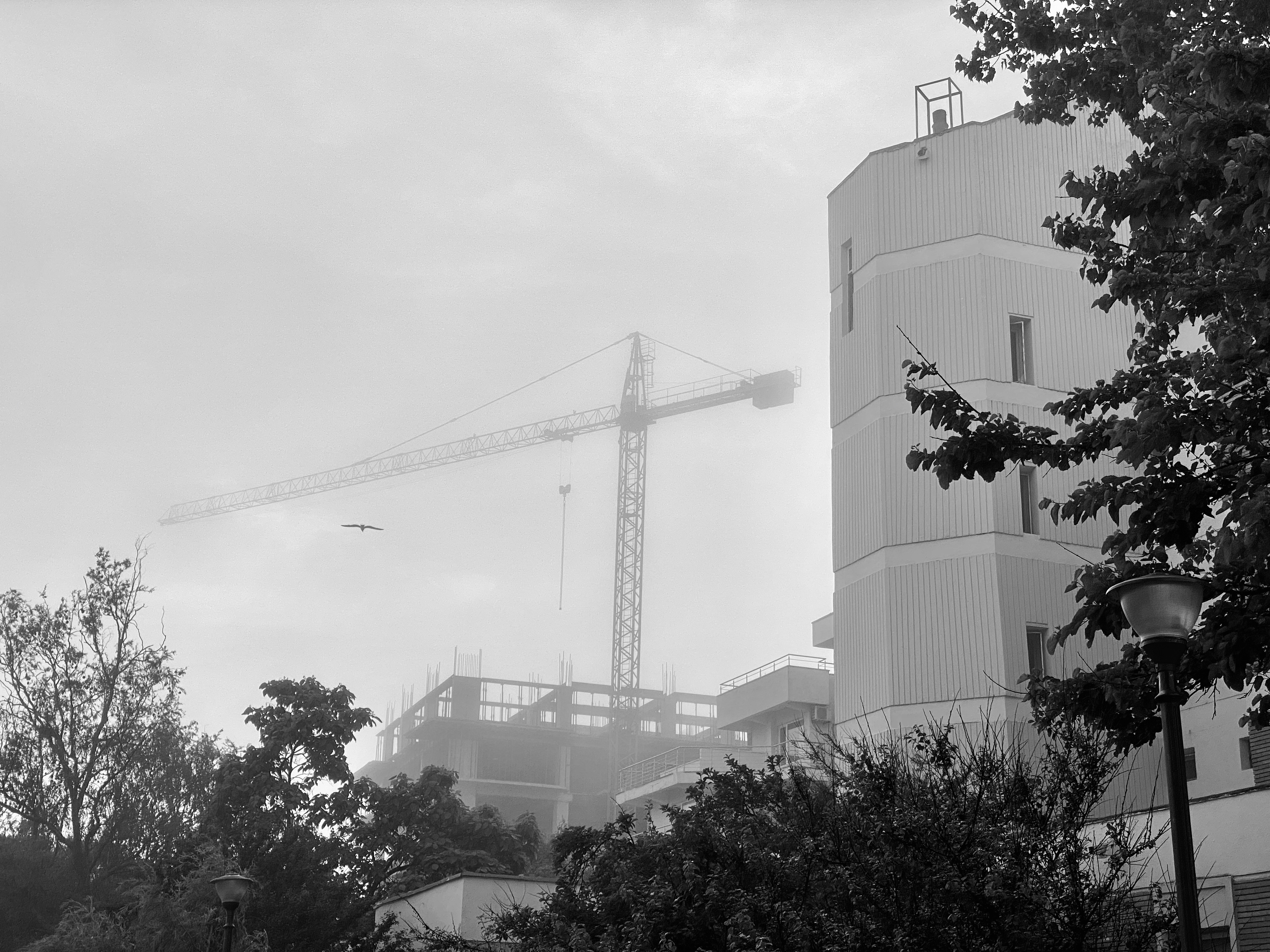 Over here they build and build and build. Flats mostly, some hotels here and there. But the apartments numbers have skyrocketed. It's like they are thinking of moving one big neighbourhood of Bucharest here. The prices probably are the same, because buying an apartment in some distant zone of the capital is probably as expensive as it is a flat on the shore of the sea. How and why they have given such permits beats me. There are investments in places where there is no sewage (for example) and the plans to extend the network over there are shady and they anyway calculate "years" not "months". So you may buy a luxury condo but you may risk that the shit won't flush from your stool.
The electrical energy grid has already been overwhelmed and at the rate they build new transformation points making your vacation over here may suck in the next couple of years as they turn on more and more consumer points. So you may also shit in the dark before finding out that there is no point in flushing.
May I also say that because of these high buildings the sunsets are not a thing here anymore. There were times when at 8 o'clock in the evening in the middle of August, you would just rotate your chair and continue sunbathing for another hour. Not anymore in a lot of spots. It's sad how the mayorship decided to expand the resort, in a way that not only crowded it but it got to the point where it saturated it with people, garbage, sewage and wires (because they don't bury them yet). This is just a stretch of land that can be very easily covered by water and to be frank if I wouldn't own a property here I would really wish for it.
WE ARE TERMITES
.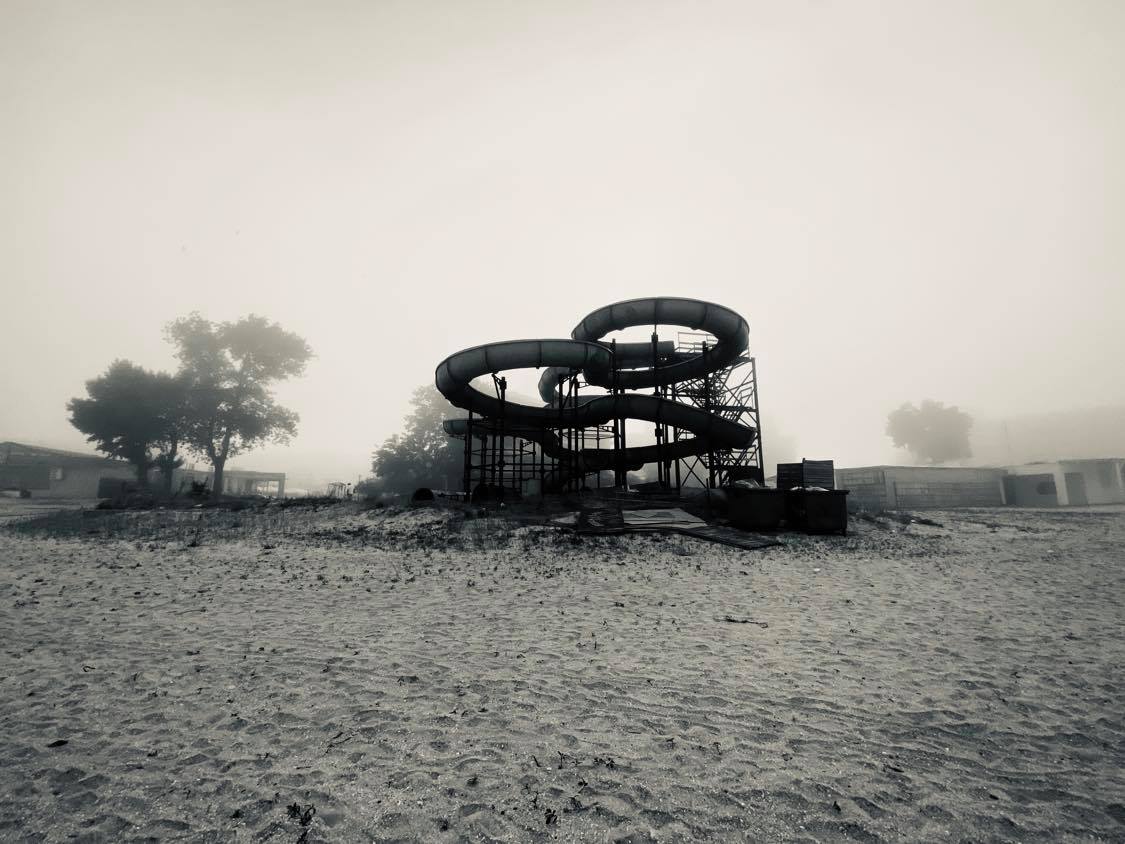 So, forgive me for being such a grumpy little man and enjoying the eerie feeling of the mist that drove off the existing clients even more than the actual bug. I love this and I enjoy the chilli temperature as well but everything revolves around the feeling that you get when you have an empty beach around you, the sound of the waves in your ears and a good cigarette that you can really savour, thinking about the changes that pop-up throughout society and how the one that we now face can really make the difference in the whole paradigm of life and human and human social evolution.