Greetings HIVEans
Month may was already long gone when I've found out about another drawing challenge - #kaijune. for those of you that are new to the term - kaiju is a Japanese word describing a giant monster - usually attacking cities full of puny little humans. I'm guessing Godzilla was the grand mommy of them all.
AFAIK there is no official prompt list for every day of June but some people have put together their own. So Prompt for day 6 was
Crawling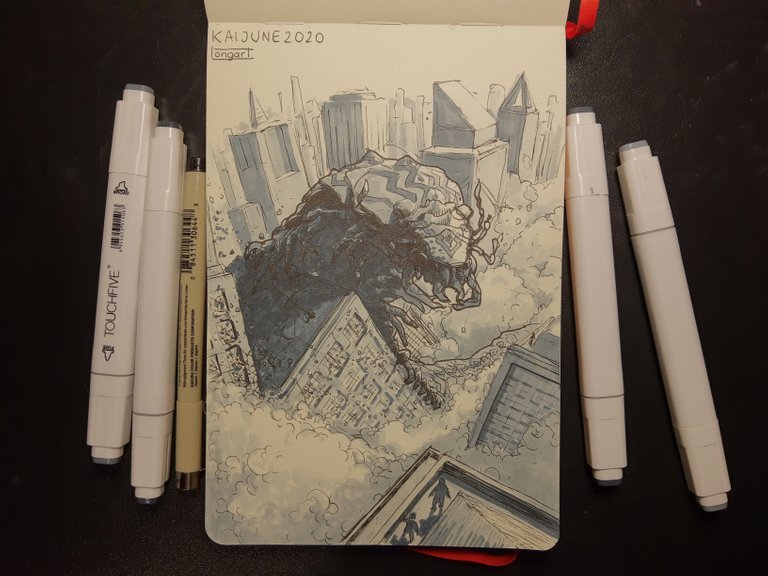 process
Just my usual ink stuff aided with a little help from markers.
I knew I wanted to have a giant centipede destroying a city (can't have a kaiju without city devastation) I began with some light lines depicting general lines of perspective to help me with keeping it together on later stages. You can probably see them in the beginning, later they were incorporated into drawing itself.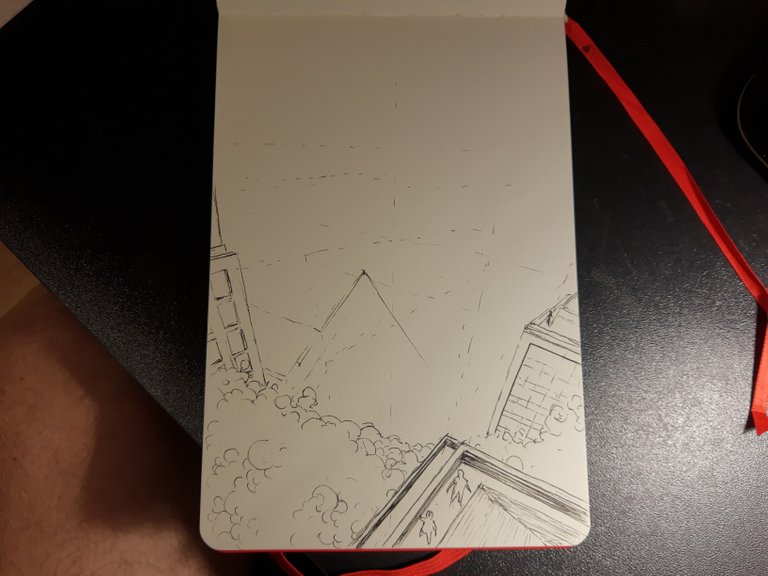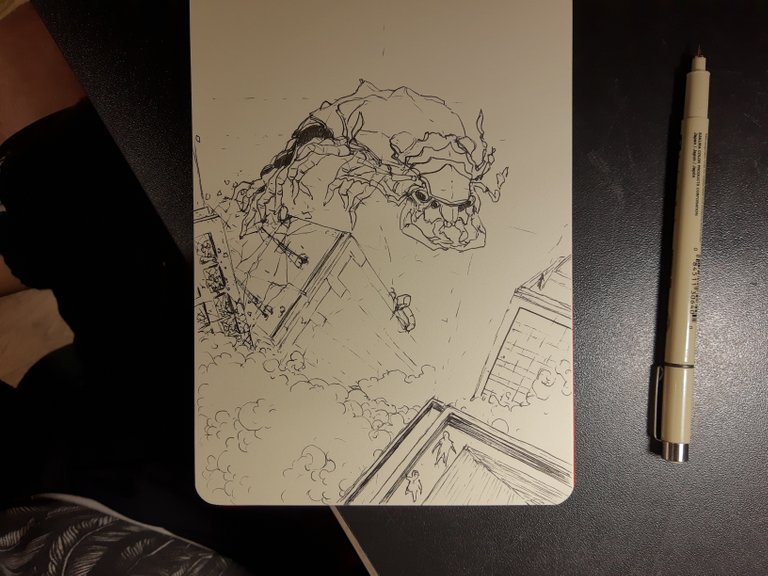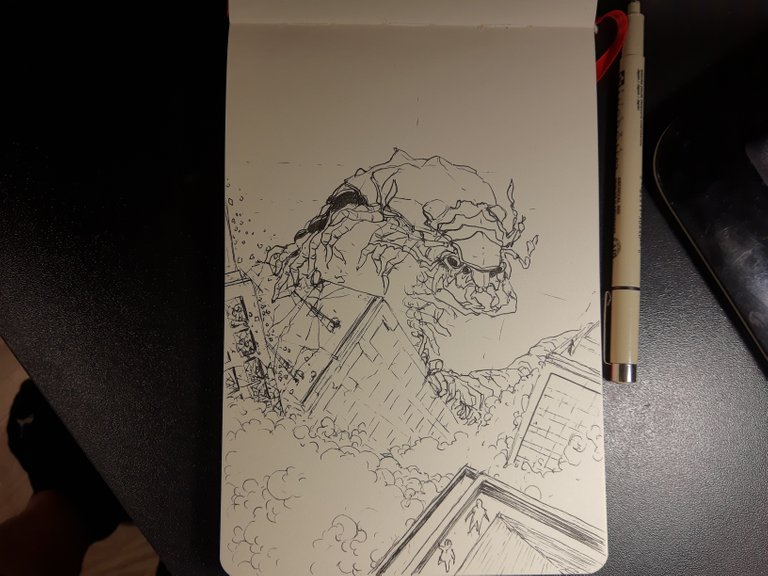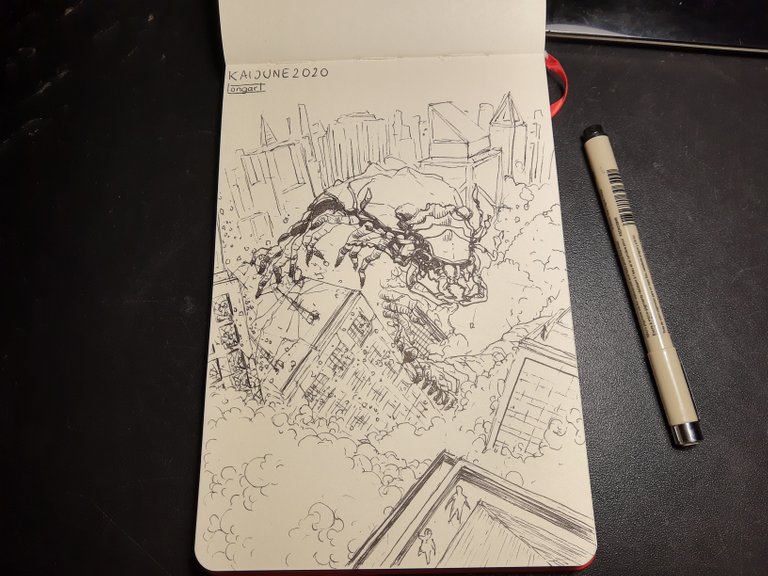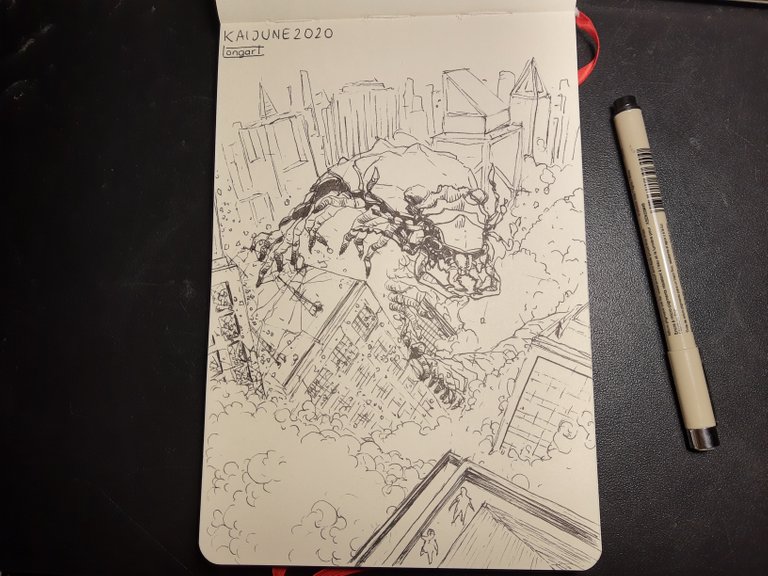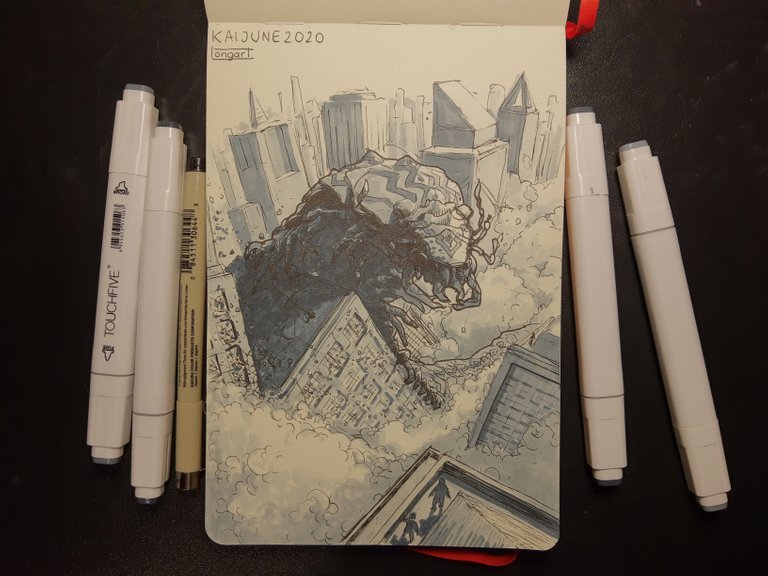 Alright, that's all for today
Thanks for reading
Cheers