First of all, shout out to @reazuliqbal for providing the open source code. My https://yehey.org website will not be live without it. Thank you.
The Claim Discounted Account is the fast and easy to create account for friends and family using your existing resource credit (RC). This is one way of helping the HIVE blockchain to bring new users to the community.
1st step, claim a discounted account using your HIVE account (or STEEM).
Enter your username and ACTIVE key, click the HIVE button.
Next, is to enter the username you want to create.
REMINDER: Make sure you copy the password provided to you.
Enter your creator account (used from the 1st step).
Delegation (15 optional, it's up to you)
Enter your ACTIVE key.
Lastly, click the HIVE Create Account button to finish.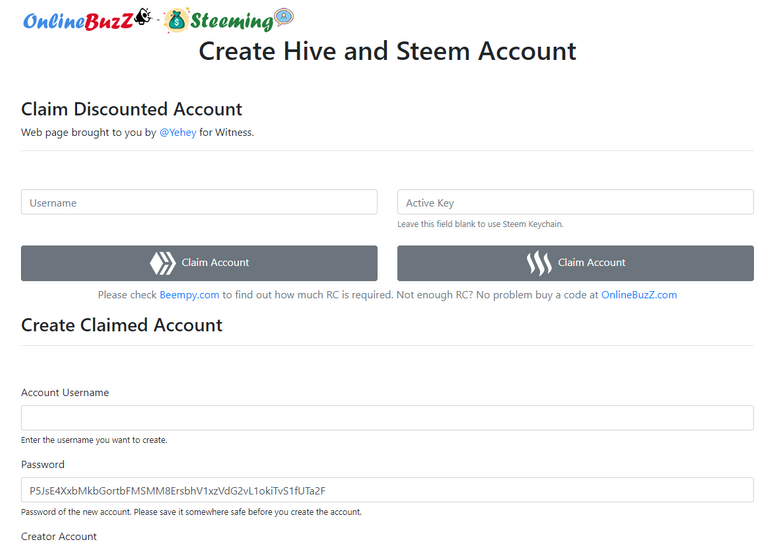 Image source: https://QUE.com
If you don't have enough resource credit (RC), use https://account.onlinebuzz.com website to buy a code (2 HIVE) and use it to create your HIVE account. I'm charging 2 HIVE so I can maintain the website and pay the monthly recurring fees of hosting. I barely produce a block as Witness.
By the way, https://OnlineBuzZ.com is another front-end website for HIVE blockchain that will soon be live. Hopefully this week.
Thank you for reading.
@Yehey