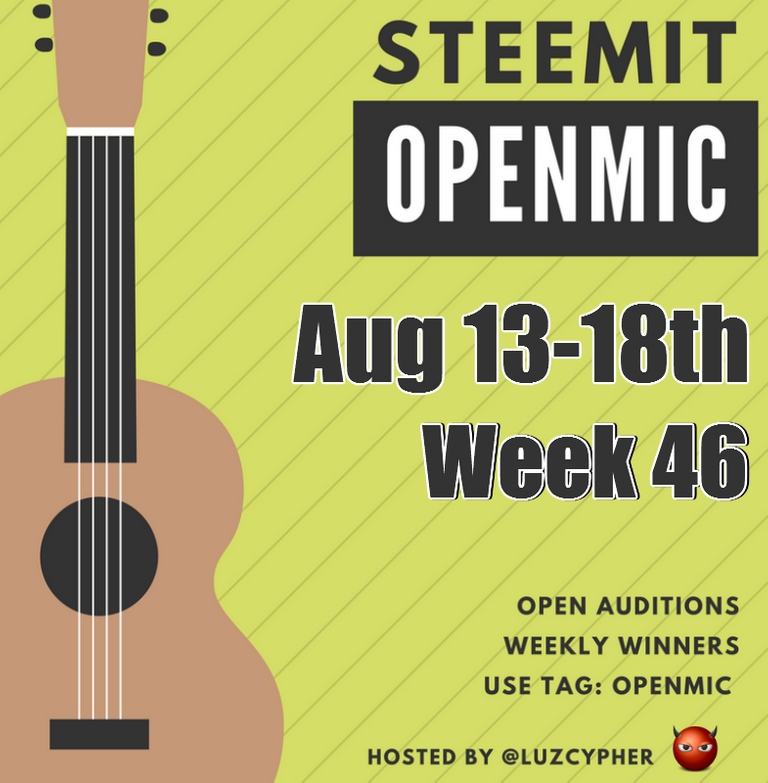 Hey there steemians! This is my entry for this weeks open mic.
I started writing this song about two years ago. At the time I came up with the chords for the verses and the lyrics for the second verse but just couldn't seem to finish it. About 3 months ago a few new lines came into my head and I sat down with my guitar and before I new it I'd finished the song.
I've written my share of breakup and unrequited love songs before but this song is different. It's about a relationship that's broken down but not through anger, affair or hate but through lack of communication and not giving the relationship the time it deserves.
I must preface this by saying it's not about my own relationship, it's an observational piece and I hope I've represented the thoughts and emotions accurately.
Lyrics:
I'm going to put this story to bed, before the heartbreak fractures my head
There's no need to explain, for I can see the pain in your eyes
It's washing over us both like a wave, there's nothing here we can save
Accept maybe the thought that there's something we ought to have done
Don't despair my love, it'll be alright, it'll be alright
Don't despair my love, I'm doing fine, I'm doing fine, I'm doing fine
And now I rummage through, all the nightmares I sent to you
Searching for a shred of truth and a piece of your heart
And I can see it clear, in my reflection in your tears
I should have faced my fears, for now fear is all I know
Don't despair my love, it'll be alright, it'll be alright
Don't despair my love, I'm doing fine, I'm doing fine, I'm doing fine
Take me away from it all
There's no peace of mind, piece to find any more
Take me away from it all
There's no peace of mind, piece to find any more
Don't despair my love, it'll be alright, it'll be alright
Don't despair my love, I'm doing fine, I'm doing fine, I'm doing fine
Music and lyrics by Trevor Petrie (@trevorpetrie)
if you want to find out more on how to enter the competition please click the link below:
https://steemit.com/openmic/@luzcypher/steemit-open-mic-week-46-record-your-performance-on-your-phone-enter-and-win-steem-sponsored-by-pfunk-and-luzcypher