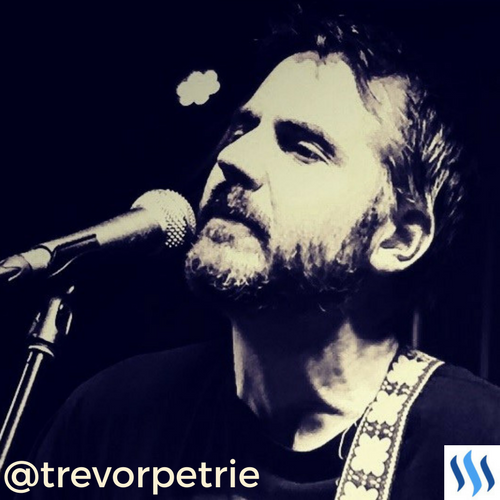 Hey Steemers! This is my entry for open mic week 48.
This is a toe-tappin tune, written in the age old tradition of much about nothin. Well, in actual fact, I guess it's something of a love song, inspired by classic tunes by the likes of Elvis Presley, The Beatles and Roy Orbison.
If there's something to take away from the song, it's that sitting around waiting, drinking, smoking and thinking will only get you so far. If you're looking for change, you probably need to take some action.
Lyrics:
I've been sitting here so long
Waiting for the message, waiting for the feeling to come
But time lingers on
I've been drinking so long
If I get to the bottom, maybe I can sleep on my own
But the whispers go on
And it wraps me up just like the wind and carries me away from it all
And it wraps me up just like the wind, sometimes I swear it takes me home
I've been smoking so long
This cloud is like a blanket, at night it keeps me warm
But here comes the storm
And it wraps me up just like the wind and carries me away from it all
And it wraps me up just like the wind, sometimes I swear it takes me home
I miss your smile and I miss your embrace
And at night I still see your face
I miss your touch and I miss your love
And now I think it's time to give up
I've been sitting here so long, waiting for the feeling to come
Music and lyrics by Trevor Petrie (@trevorpetrie)
if you want to find out more on how to enter the competition please click the link below:
https://steemit.com/openmic/@luzcypher/steemit-open-mic-week-48-record-your-performance-on-your-phone-enter-and-win-steem-sponsored-by-pfunk-and-luzcypher
You can find me on:
Facebook: http://facebook.com/trevorpetrie
Twitter: http://twitter.com/trevorpetrie
YouTube: http://youtube.com/trevorpetrie
Or of course here on Steemit: