Greetings Steemians ♡ I wanted to share with you some photos from before and after my latest dye bath! After sewing, I finally had enough pieces to give color to. I dyed seven garments total - Six of which were tops, and the seventh being a pair of shorties. I used extract from the cutch tree which produces warm golden to light brown shades. Some of these were spoken for beforehand, while some are still available and up for grabs.
I used an organic hemp/cotton stretch fabric to create these garments.
BEFORE :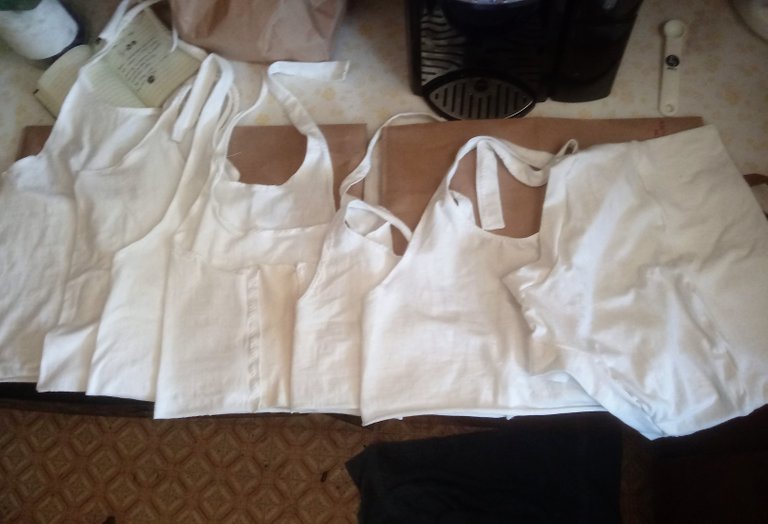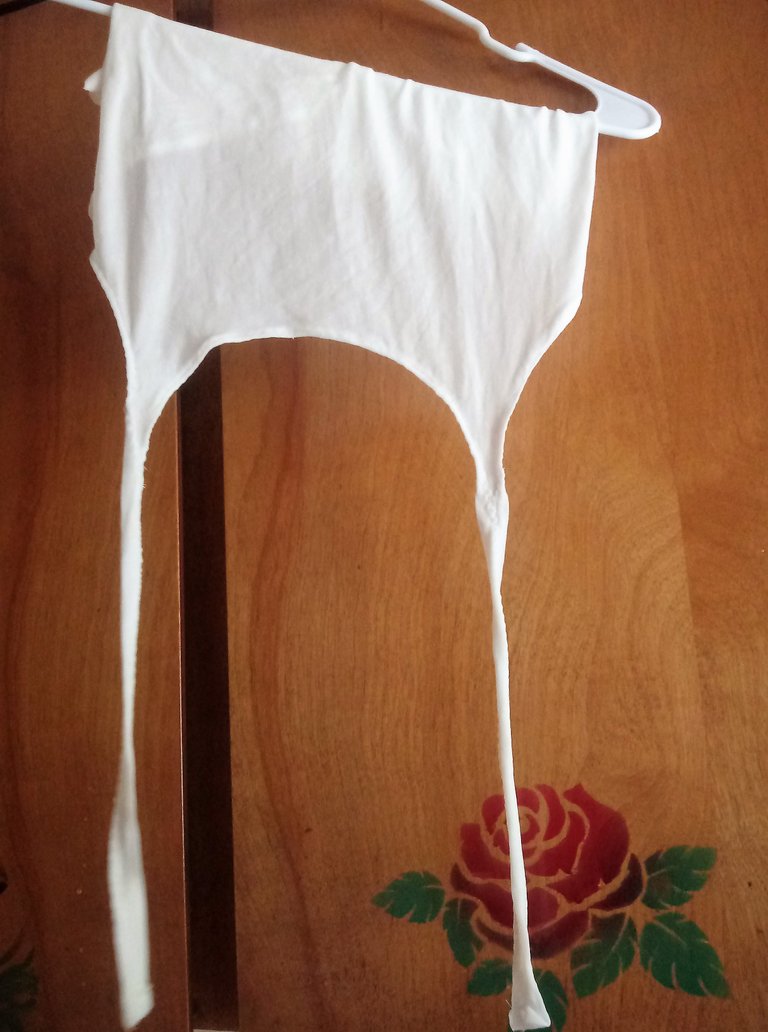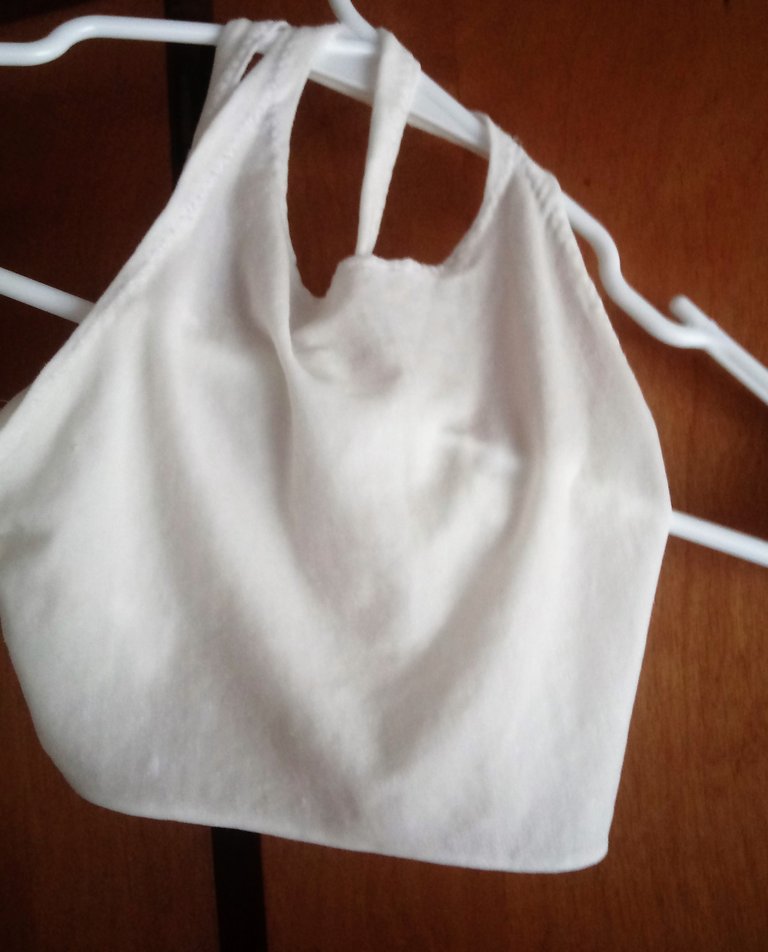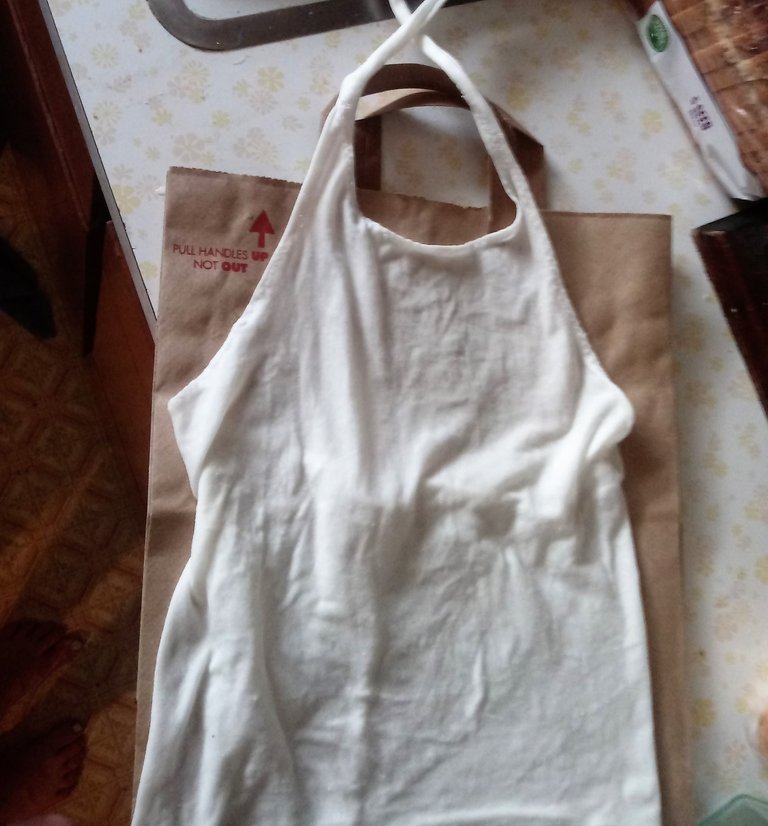 AFTER :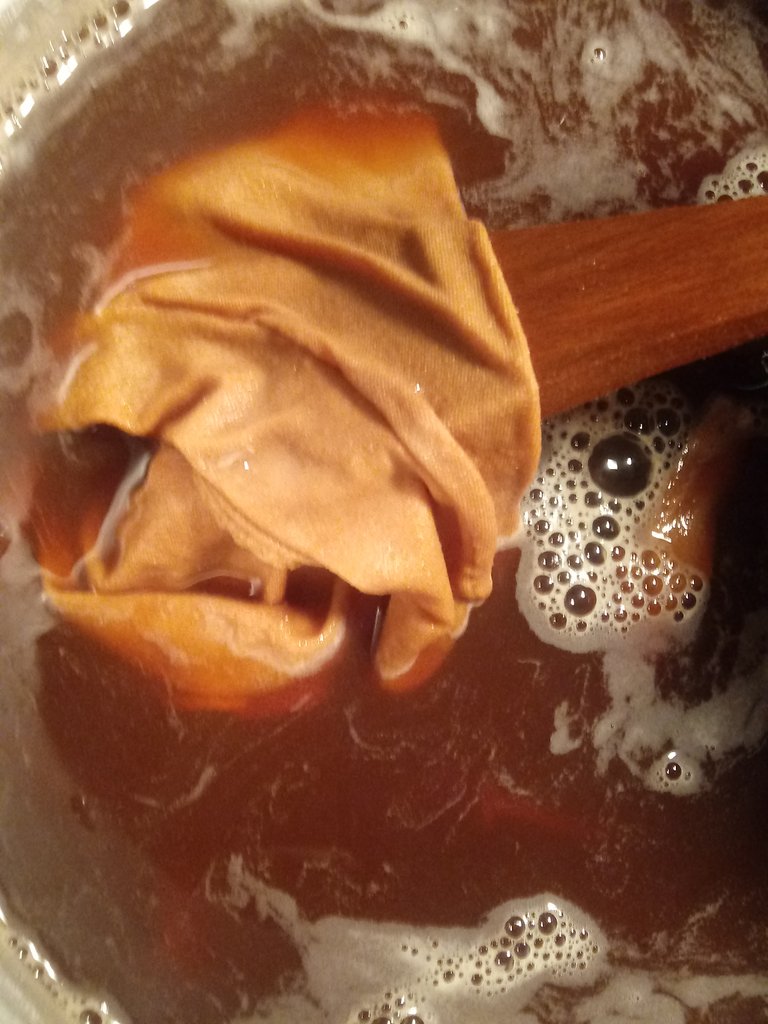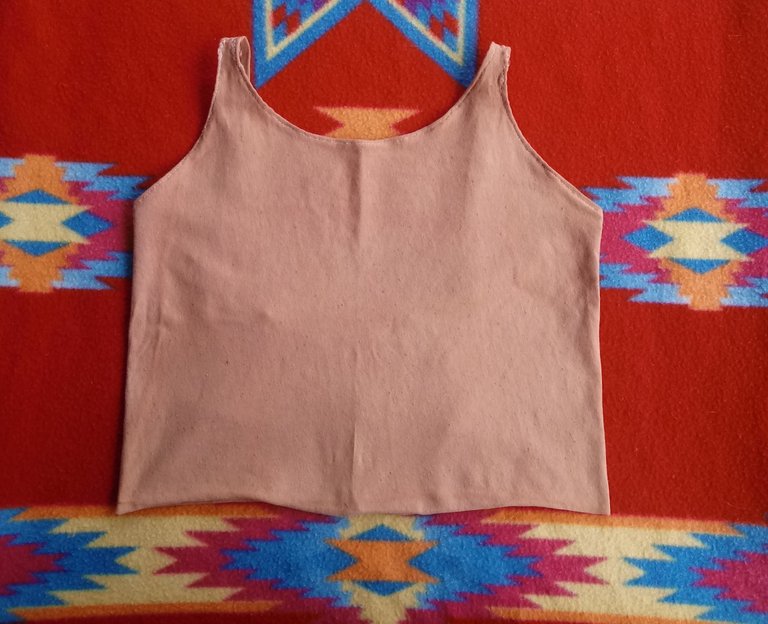 I pulled this size Medium bralette top out of the bath earlier to achieve a lighter shade. This was a custom for a goddess who is breastfeeding, so I made it easy to untie around the neck. These halters are super comfortable to wear. I hope she'll get good use out of it! It makes me so happy to see my creations go to good homes ♡ The rest are still drying outside since they came out of the bath later, but they're nearly dry at this point.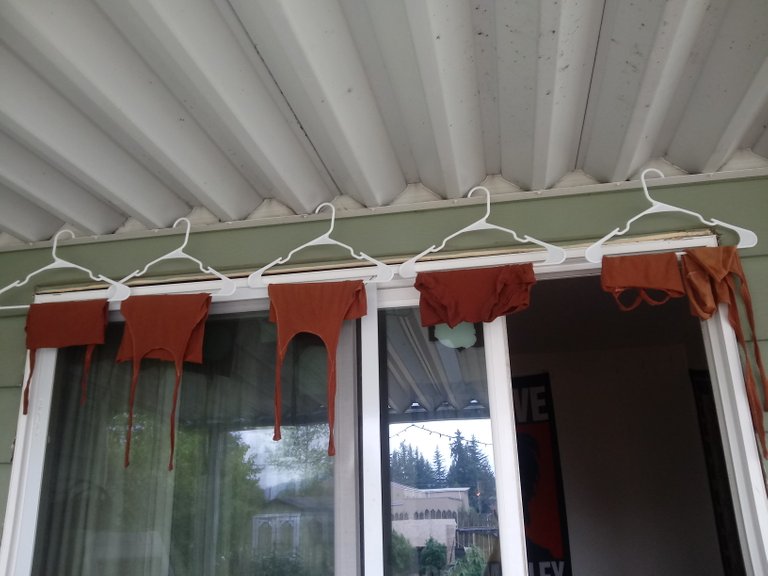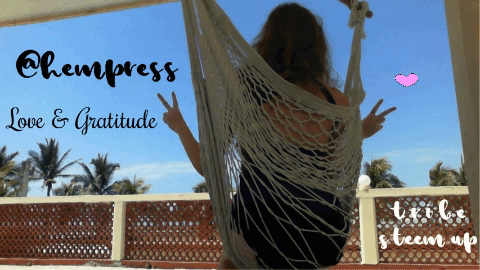 ~ @hempress