Even though I wasn't using my bullet journal in March as often as I usually do, I was really looking forward to making these spreads for a new month as I found that my time was poorly organized in March when I stopped using this system and my habit tracker.
---
I kept April pages quite simple as there is a chance that this isolation thing will continue so I will not have that many events. I also don't have any family or friends birthdays, I guess Easter is the main date in the calendar. Once again, I was inspired by spring and flowers and really enjoyed doing this while listening to music and having some tea.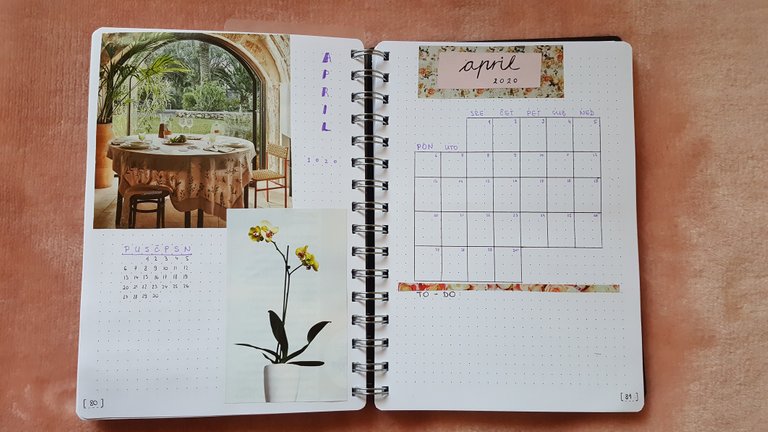 As you can see here, I use a little bit of Serbian and a little bit of English, lol. I switch between languages a lot and as I spent a lot of time on Steem, Hive, Twitter and Discord in March, mainly using English, it kind of gets stuck with me and for some phrases like "brain dump" translating it to Serbian it doesn't really make sense. Above that I have Expenses that are always part of my monthly spreads and I wasn't keeping up with it in March but it would be interesting to see how much money I spend during isolation. It's also funny how STEEM posts turned into HIVE posts - a lot of things can change in just one month.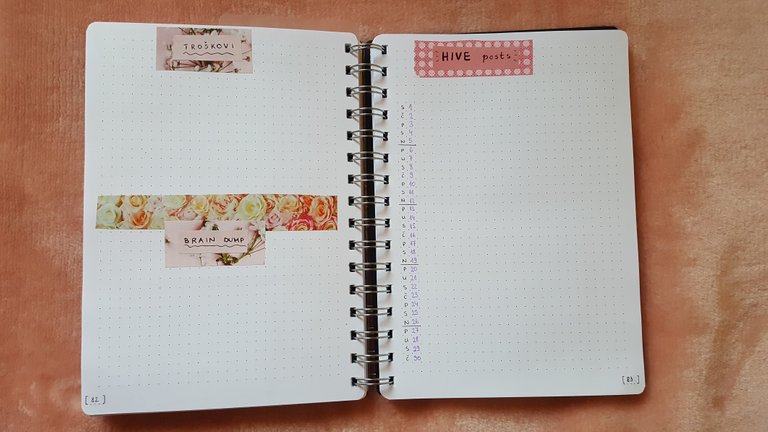 Next I have my habit tracker split in two for April. I still need to fill in the habits I want to track. I also tried this layout instead of having 15 little boxes for each habit like I did last time as I saw in the original YouTube video. So I'll see how this works for the first 15 days of the month and then decide what to do from 16-30. I also added this coffee photo from a magazine that I really liked. Decorating my pages like this is something I really enjoy doing.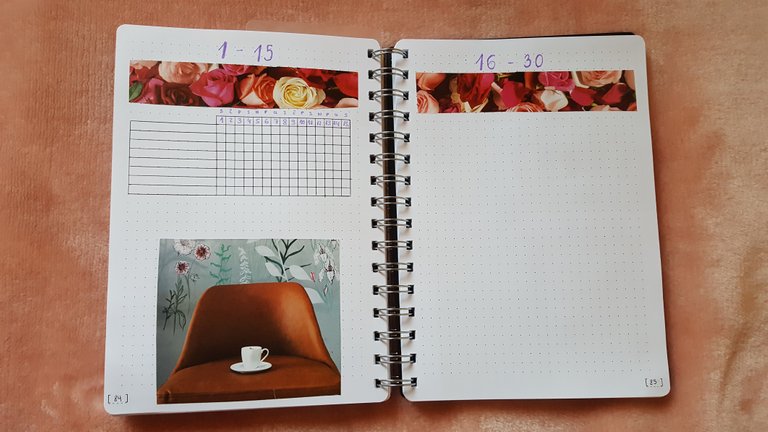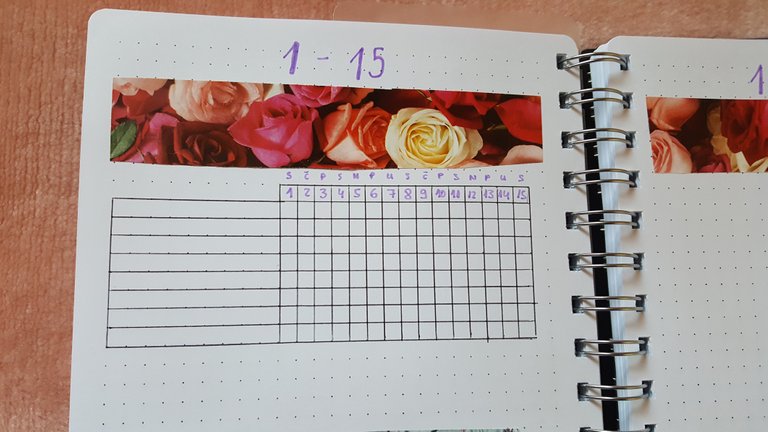 And finally, here is some inspiration for spring activities! I got really lazy these few weeks and I always say I'll start working out at home but I always find an "excuse" or postpone it. So I made this in hopes that will inspire me and there is also a mini programme of workouts that might come in handy when I "don't know what to do". I like going for long walks in the spring time but that will have to wait a little bit longer due to isolation.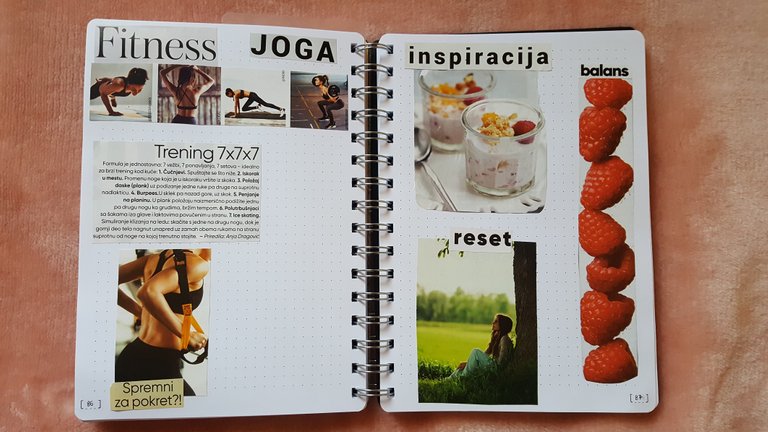 Is there anything different you're doing these weeks to keep on top of your organization and time management? Or you just prefer to go with the flow? :)

Photos are mine taken with Samsung Galaxy S6 Edge
Banner created with Canva