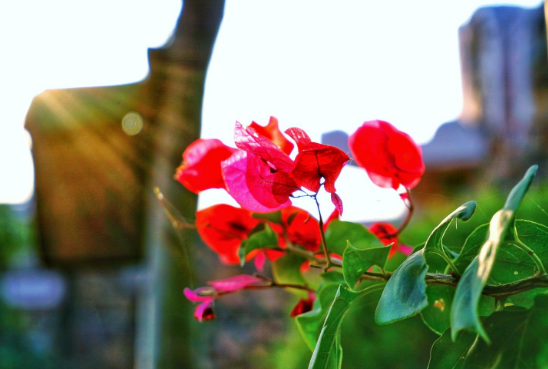 My own photo
---
Given the fact that I am a sunset lover, I consider sunlight its cousin.
I love how light being included in my photography. Blurring an image is dramatic enough, but having sunlight in it? winner. To me, it seems this nature shot needs no caption and explanation.
Seeing one will just make one be still, gasp air in awe and appreciate little things nature has to offer.
Reminds me of my grand mother's sister, she has lots of this specific flower.
She said this flower is very common, I asked her so why did she choose this flower?
She looked at me and said, "Because I am old, thus, I chose the low maintenance flower, I don't want my plants to die out." She has point. high maintenance flower will be more of bothersome than amusement.
Her house is full or herbal plants, flowers, even food plants. I am 101% sure that's what keeps her busy and amused for the past decades since she stopped working.