Because gun is one of most important part of Paintball equipment, it's important to buy quality gun. Here are top 3 guns in 2019.
---
Tippmann X7 Phenom Assault
Price: $299.00 - $349.00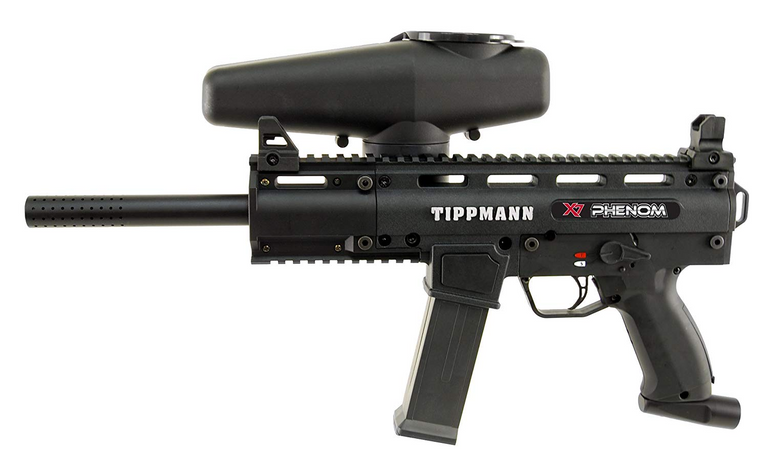 This gun is best for woodball, paintball in forest, because of it's long range (150 feet / 45.72 meters). It weight 1.77 kg (3.92 lbs) and it's made with aluminium. It's using .68 caliber and it can fire up to 20 balls per second (BPS) in electronic version (you need battery for this) or 9 BPS in mechanic. It's modability is very high (it have over 22 mods including M16, MP5, G36 and AK47).Since it's quite expensive, it's appropriate for intermediate and advanced players, but can be used by begginer as well. It use 68 cubic inch tank (4500 PSI) that can shoot up to 1400 times.
It have one of the best performance and almost no recoil. It was designed to operate with little maintenance, and even if you have to fix anything, it's incredibly easy to take everything apart and than back.
If you are interested in Tippmann X7 Phenom Assault Paintball Gun, you can get one HERE on Amazon
---
Tippmann Cronus Tactical
Price: $161.57


As X7 Phenom Assault, Cronus Tactical is also best for playing outside in the woods. It's weight is 3.7 lbs ( 1.67 kg) and it have effective firing range of 150 feets (45.72 meters). This gun also uses .68 caliber balls, but it can also uses .50 caliber. It have only semi-auto firing mode with max 15 BPS. It's lenght is from 27.5 to 31.5 inches (69-80 cm) because of collapsible stock. This gun is great for begginers and intermediate players. The fixed sights in the rear and the back are a nice addition, giving player the potential for more accuracy. It have very low recoil and it's easy to maintain.
If you are interested in Tippmann Cronus Tactical Paintball Gun, you can get one HERE on JustPaintball.co.uk
---
Azodin Kaos 2
Price: $99.95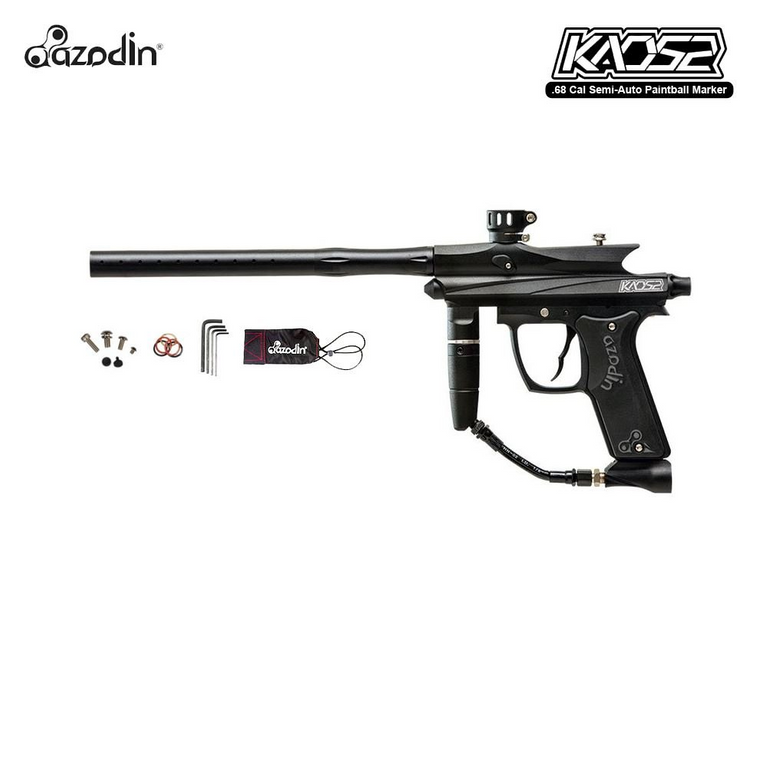 Azodin Kaos is great paintball gun for less than $100. Even after you buy a hopper and tank separately, you will still spend less than $200 on this gun while it can preform even better that more expensive guns. It use standard .68 caliber and it's made of aluminium. It have max BPS of 10-12.It's great for beginner or intermediate players. It can use any hopper, whether electronic or gravity.
If you are interested in Azodin Kaos 2 Paintball Gun, you can get one HERE on Amazon
---
DYE M2
Price: $1,395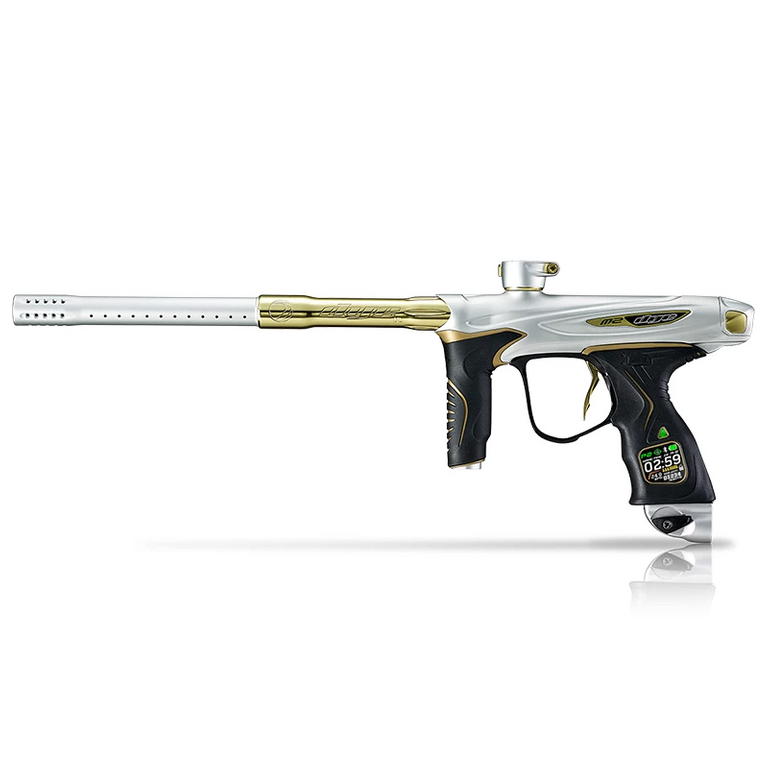 DYE M2 is one of the best professional paintball gun. It have many different stylings (fluroscent / camo, carbon, black/gold, ironmen, storm and 19 other colors to choose from). It weight only 1.15 lbs (0.52 kg). It comes with USB rechargeable battery that have capacity for 100,000 shots on a full charge. It have a 1′ screen, 128 x 128 pixels (adjustable brightness) display and max BPS of 25. Caliber is .68 and it can use compressed air or nitrogen air feeder. Firing modes are Semi-Auto, Millennium Ramp, PSP Burst and Full Auto. It's great for advanced players, because of it0's very high accuracy and low recoil. This gun is incredibly easy to pull out and maintain because of a revolutionary Billy Wing Fuse Bolt System. It can operate on low pressures, even as low as 135 PSI!
If you are interested in DYE M2 Paintball Gun, you can get one HERE on Dyepaintball.com
---
Source of info: http://paintballgundoc.com/
---
Visit explore.recipes to find best recipes online!