Well.....since my blog handle is @makinstuff I figure it's about time I got to posting about something I'm makin.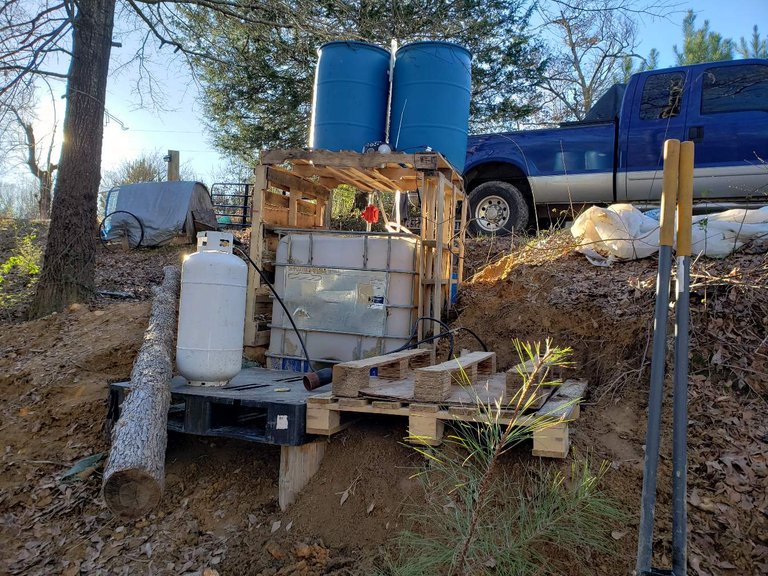 This here is the start of an outdoor cowboy shower I'm workin on.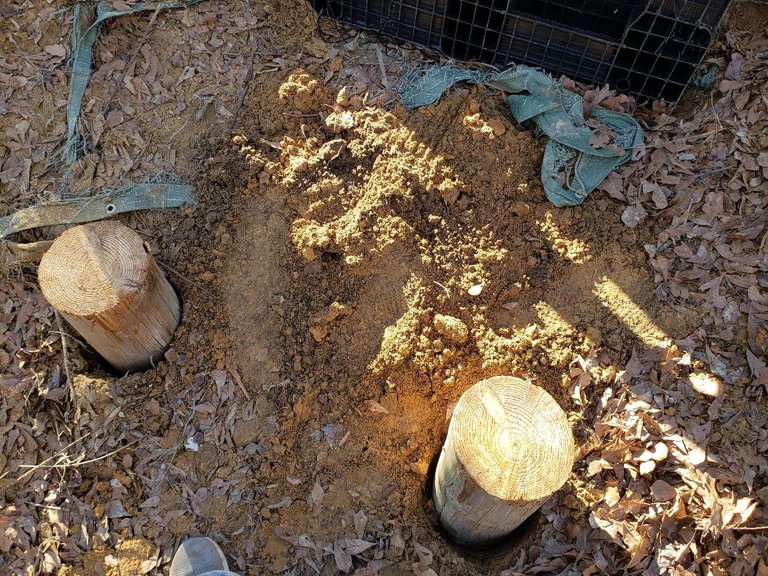 I started off cutting a 6' leftover telephone pole from my gate project in half and placing them in holes I dug out with post hole diggers.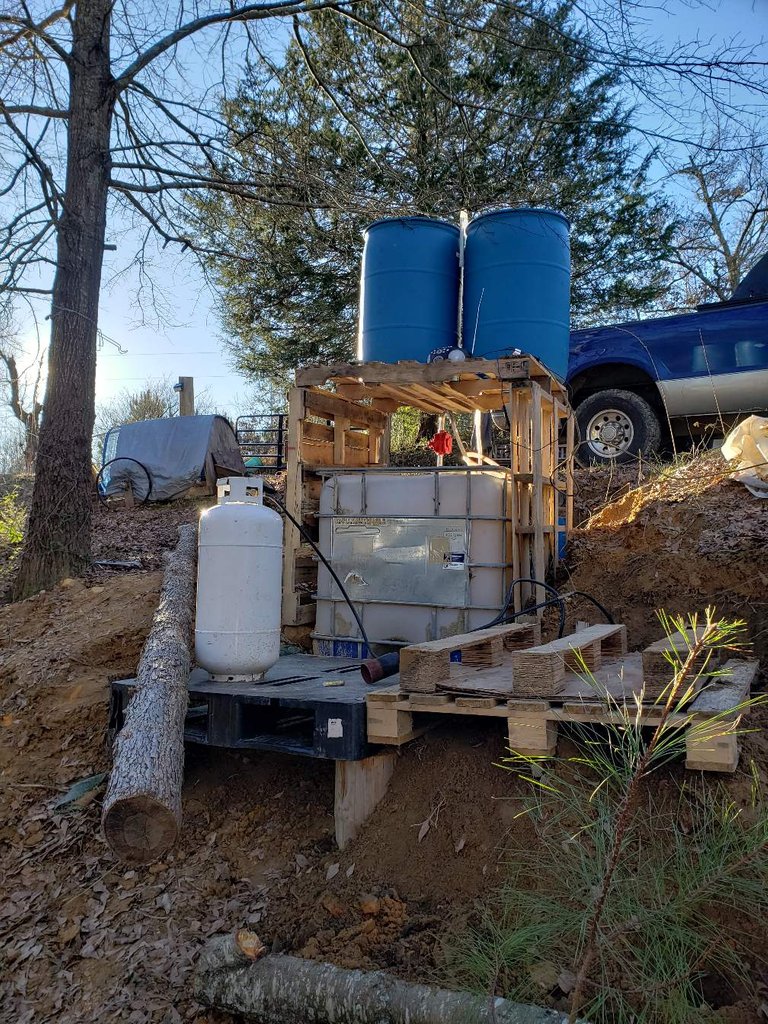 I got a plastic pallet from a store right next to the prosthetics shop that was slated to be thrown away. It will be the base for the shower. In this photo I'm preparing a log to be used as a post for the lean to structure I'll build around the water tanks.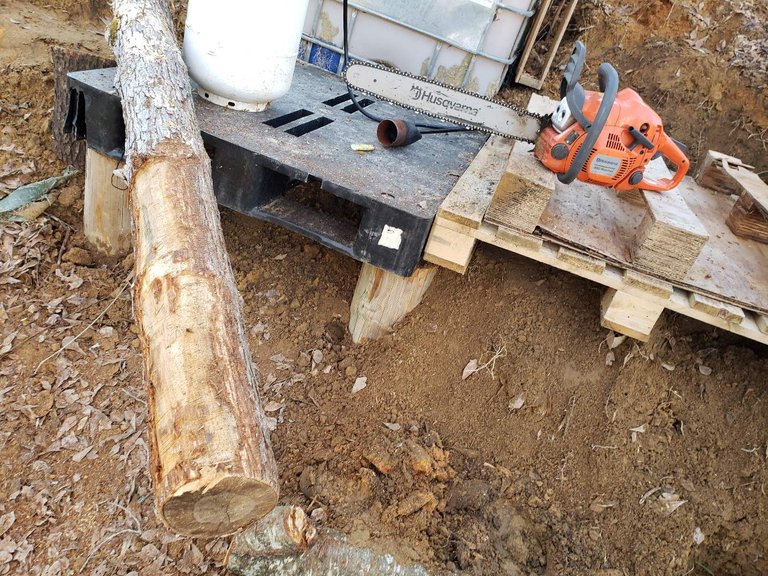 I stripped the bottom 2' off the post to be treated by charring with a blowtorch.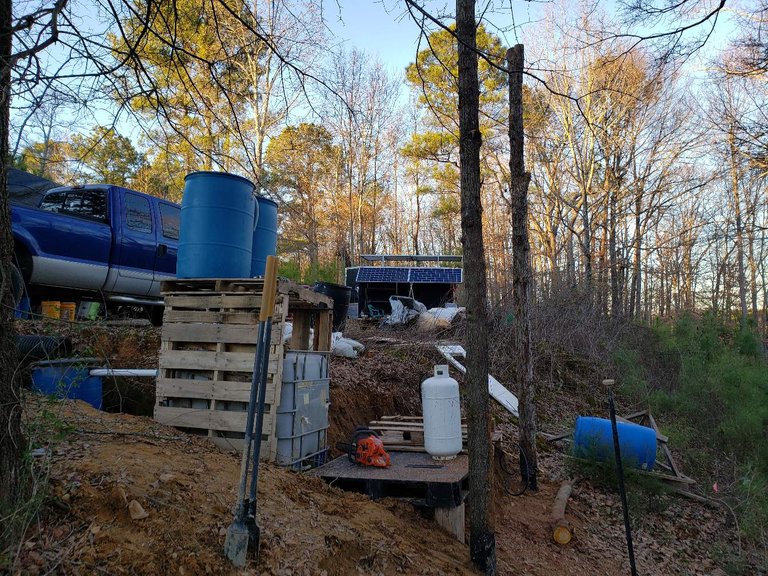 After I got the posts treated I set them in there holes and tamped the soil really well around them.
I added some crib boards to hold everything in place until I come back to work on the property again this weekend. Looks like I'll be working close to another full week in the Prothetics lab to help move and work on some below the knee prosthetics.
That's it for today! I'm crazy wiped out. I'll have the Meadows and Makers podcast out in the next couple days. I'l now be uploading the first hour on d.tube/steemit and the second hour will be posted on flote.app/patreon for those who wish to view that content and support my efforts. I'll let you know when in the show notes of the recording on where you can view the second hour.
Yours in liberty toward a brighter future,
Greg Doud @makinstuff
Posted using Partiko Android