I was able to get a couple projects done on the property for my last visit.
I got this second 12' gate set up for the other side of my driveway. The hillside is sandstone so I had to set my post off further to the left which leaves some room still that someone could drive through. I may put up some kind of cantilever log gate here and put this gate somewhere else.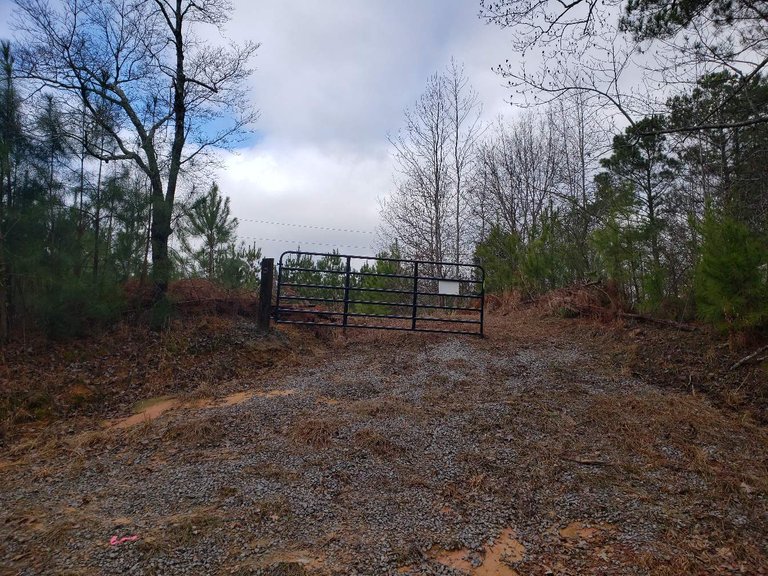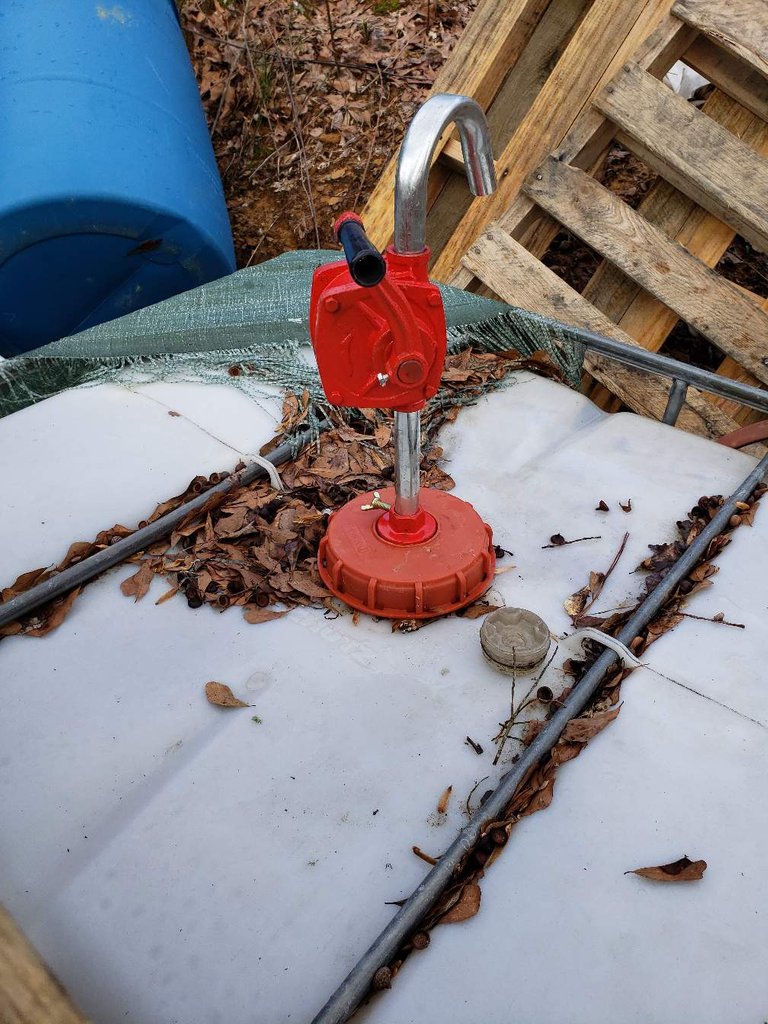 I also installed this pump on my cistern I will be able to use to lift the water to different barrels/biosand filter so it may be used in my filter for potable water.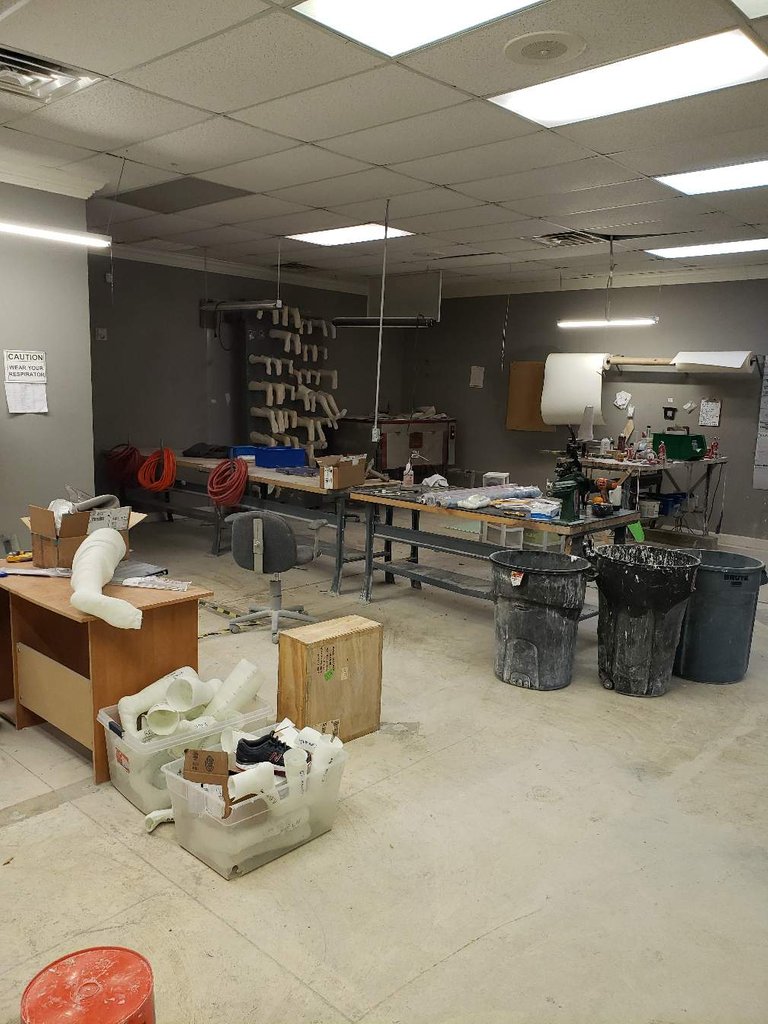 Here is a view of the Prothetics/Orthopaedic lab I've been working at since November. The business has been growing and they are currently moving location which I've been doing a lot of lately. Trouble right now is, the jobs that are due must still be in production. Dimitriy and I have been cranking braces/ prosthetics to get enough ahead this week that we can have a 3 day window to move the rest of the lab.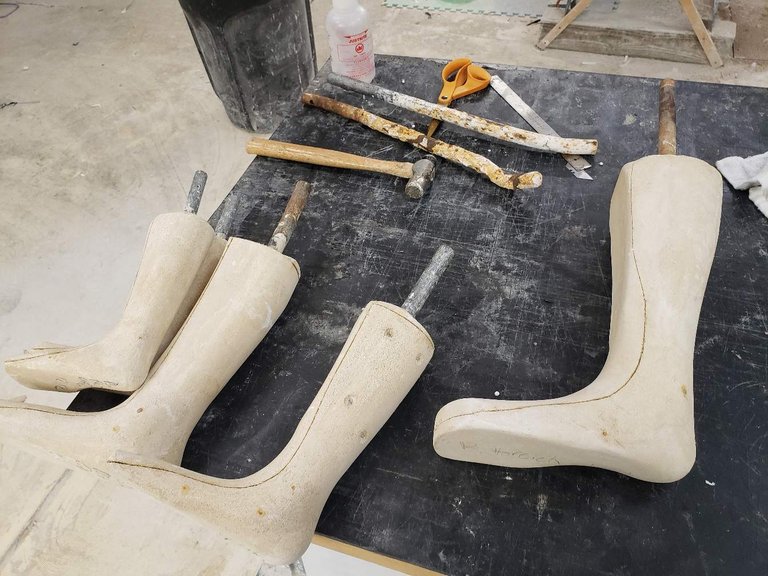 Here are some of the models we've used to form the braces on. We use thermal forming foam and plastics to create the braces. The hot plastic gets draped over these forms and a vacuum is pulled to form over the mold. It then gets cut off the mold and grinded/buffed for the final processing. It takes a ton of practice to be able to not screw this up. I have been involved in almost every process so far accept the plastic forming and grinding/buffing. Once the jobs sliw down a bit I will be able to do some practice with some scrap materials. I still have to get down the movement to form the plastics right and be able to create a brace from start to finnish.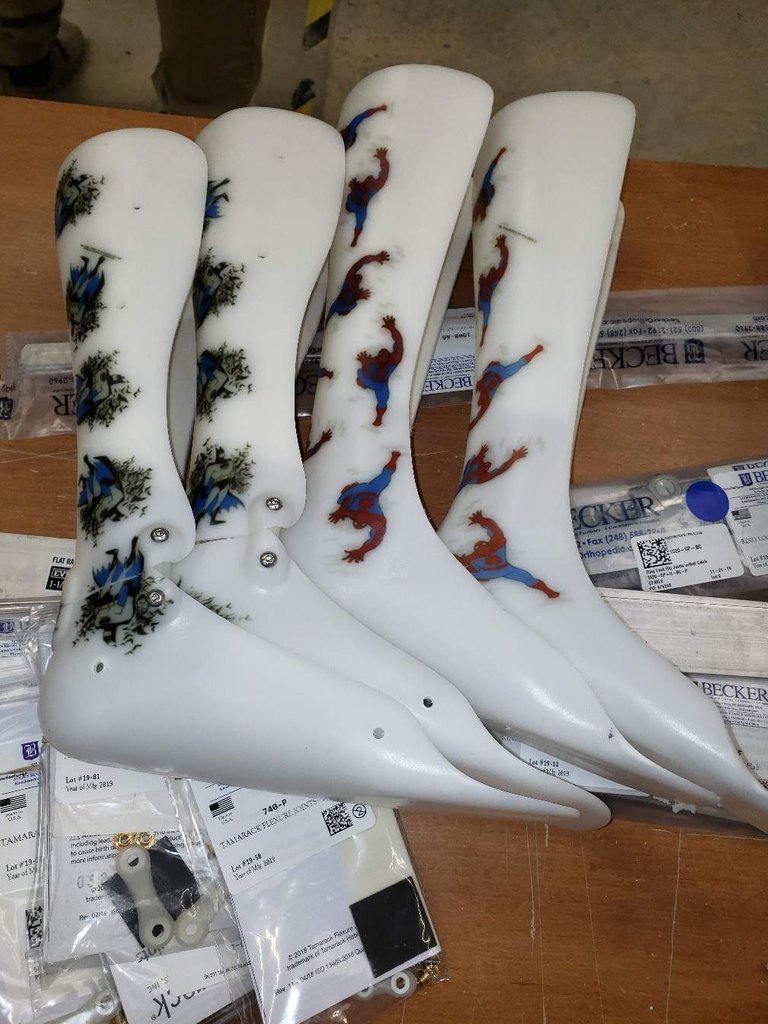 Here is an example of some of the braces at the end of the grinding process.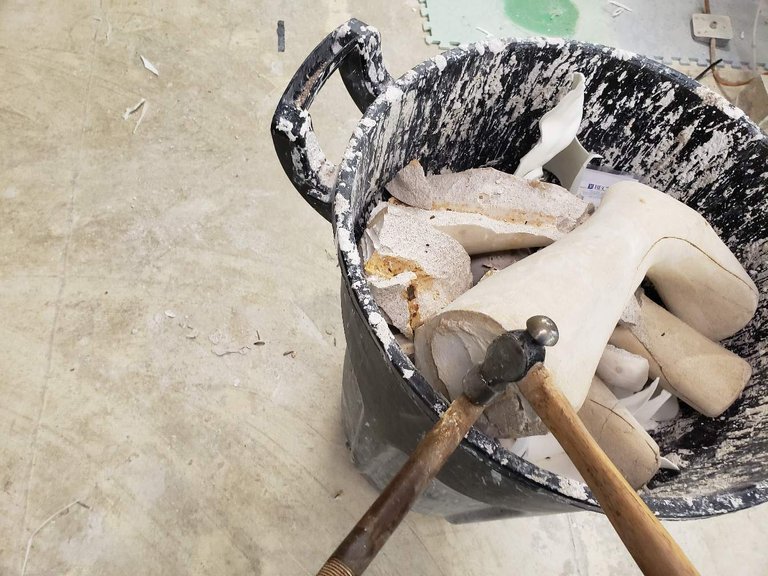 At the end of the molds life I get to break them by pounding the pipe the mold was casted on.
That's a peak of some of the things I've been up to recently. Looks like I have a couple more days in the lab this week because of all the work. Hope y'all are having a great week! Cryptos look like ther back on a roll!
Yours in Liberty toward a brighter future,
Greg Doud @makinstuff
Posted using Partiko Android